British Man Films Jubilant Arrival of Refugees on Greek Island Lesbos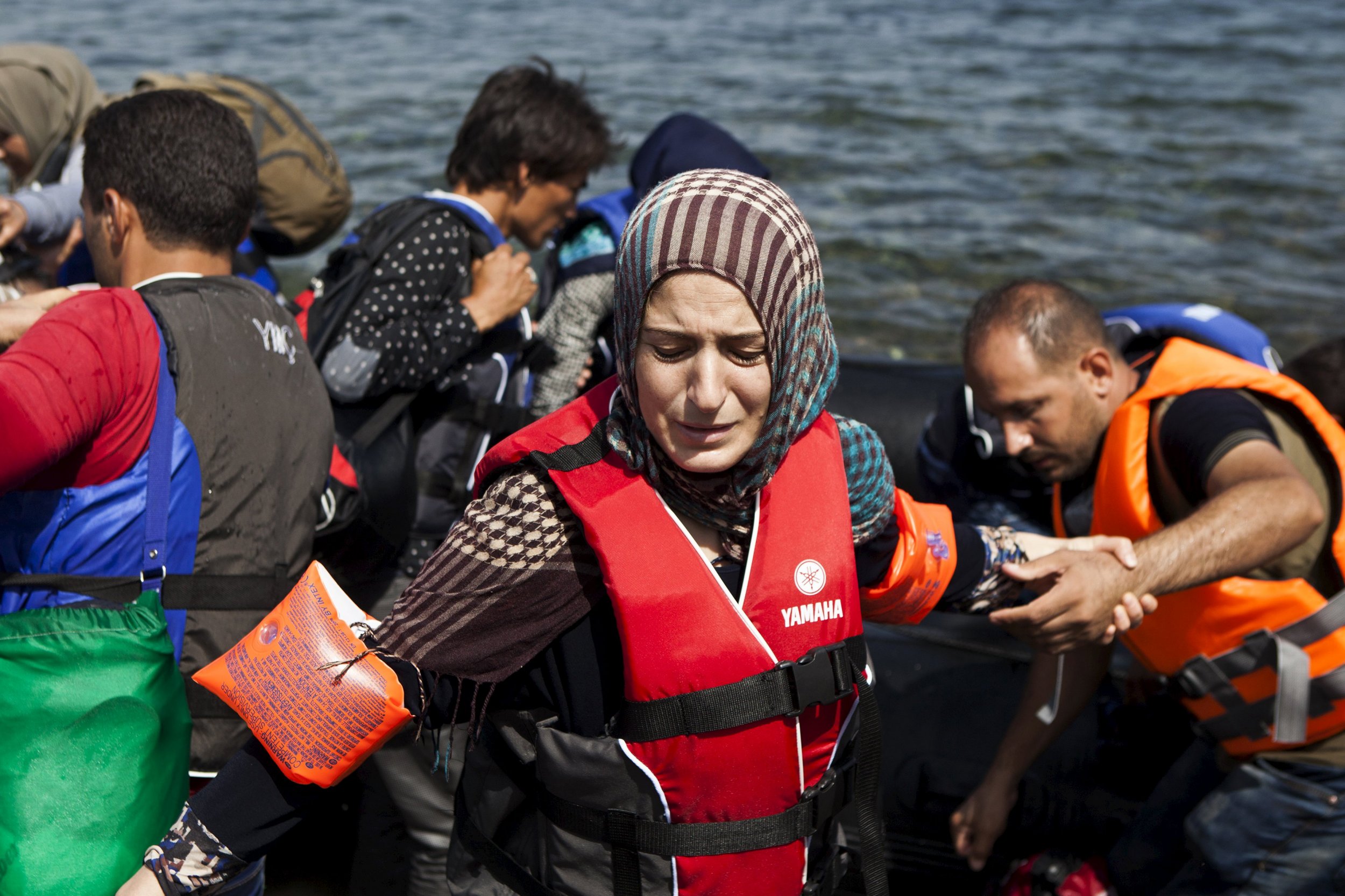 The world's eyes have been firmly focused on the thousands of refugees and migrants making their way from Hungary to Austria and Germany in recent days, but a British resident of Lesbos has been capturing the moment rubber dinghies carrying refugees arrive on the Greek island's shores.
Eric Kempson, who says he has lived on Lesbos for 16 years, has been doggedly documenting the island's arrivals in recent weeks and posting the videos to his YouTube channel. In a video uploaded on Tuesday titled "8 boats in and only 9am!! [sic]", Kempson narrates a scene that has no doubt become familiar to him: An overpacked rubber dinghy carrying more than a dozen people in orange life jackets, some holding rubber rings, drifts toward the shore of Lesbos, where locals are waiting to help them.
"Take it easy," Kempson says in the video, which was filmed on Monday, as men, women and children disembark the boat, which is then pulled onto the beach by volunteers.
In another video taken Sunday and published on Monday, parents carry children, including a 6-day-old baby, off the boat. Kempson says he saw 37 boats arrive on Sunday. He points the refugees in the direction of the island's refugee camp, just over four miles away from where they landed.
On Monday, Greece and the United Nations refugee agency (UNHCR) sent additional ships and staff to the island to help ease clashes between refugees and riot police that erupted when refugees tried to board a ship that would take them to mainland Greece. Around 25,000 asylum seekers remain on the island waiting to be processed. Most refugees don't want to stay in Greece and will travel north through Macedonia, Serbia and Hungary before reaching Austria and Germany. Some will continue on to Sweden.
Greece's immigration minister, Yiannis Mouzalas, said Monday that Lesbos, which has a population of 85,000 people, is "on the verge of explosion," AFP reports.