British Man Identifies Grandson in ISIS Propaganda Film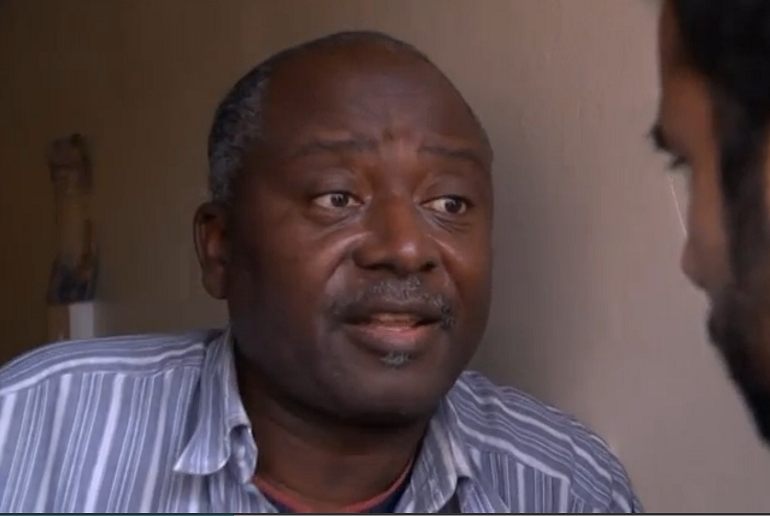 A London man has identified his grandson in a propaganda film released by the Islamic State (ISIS), Channel 4 News reported on Monday.
The man, Sunday Dare, said his daughter, Grace Khadijah Dare, traveled to Syria three years ago. While there, the British woman married a fighter for the extremist group, and he was later killed.
Her son, whom Newsweek is not identifying due to his age, appears to be between the ages of 4 and 7. He is shown briefly in the newly released propaganda video wearing a camouflage outfit. "We are going to kill the [non-believers] over there," he says. The video claims to show the deaths of five hostages accused of being spies and contains a message addressed to British Prime Minister David Cameron.
Dar saud of his grandson: "He doesn't know anything. He's a small boy. They are just using him as a shield." He has not communicated with his daughter or grandson recently, he told the news channel. "When she calls me, I keep on ignoring her calls because she has brought shame to my family and to herself," Dare explained.
Despite being estranged from his grandson and daughter, Dare said he wants her to return home. "She should come back and face the music," he said.
Channel 4 News believes it filmed Khadijah and her son in 2013, though it notes it is impossible to confirm whether the child in the 2-year-old video is the same person as the child in the recently released ISIS video. According to The Guardian, the child has also appeared in Khadijah's social media posts. In one such post, the boy holds an automatic weapon.
Though Dare says he has spoken with his grandson and recognizes him, the identification has not been confirmed by officials in Syria or Britian. The Guardian reached out to the Lewisham council, as Khadijah is from Lewisham, and it replied: "We are unable to confirm the identity of the boy in the video. The matter is clearly one on which the police are leading. The council is liaising with the police and we are deeply concerned about any suggestion of a link between these abhorrent acts and our community."