British Man Killed Fighting With Kurds to Capture Syria's Manbij From ISIS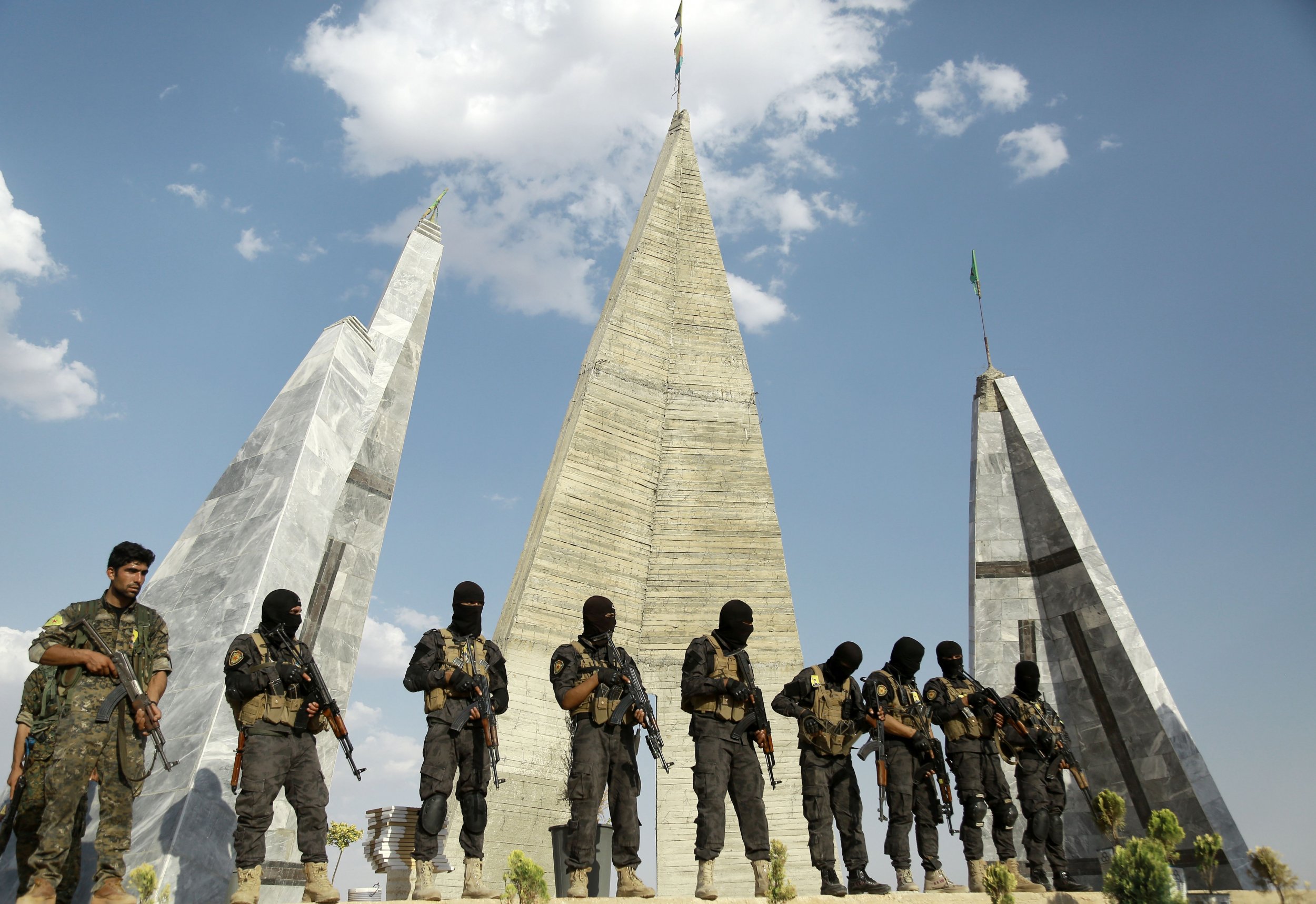 The Islamic State militant group (ISIS) killed a British national fighting with Kurdish forces in northern Syria last month, his father confirmed Tuesday.
Dean Carl Evans, a 23-year-old British-Greek national from Reading, lost his life as Kurdish forces advances on the city of Manbij in northeastern Syria, Kurdish forces said.
In a statement, they called him a "martyr" who was typified by a "revolutionary and combative spirit on the front lines and always fought without hesitation to protect the people of this region."
His father, John Evans, said that Dean, a former Royal Marine "was loved and will be missed by all his family and friends," The Daily Telegraph reported.
In a post on social media, Evans' father added: "I would like to say a massive big thank you to all my friends and family who sent their condolences for the loss of my son."
He continued: "He would have been very proud and would have regarded you all as his brothers and sisters, thank you again."
Evans had joined the Kurdish People's Defense Units (YPG) as a volunteer in northern Syria. Dozens of foreign nationals have joined in a bid to beat back ISIS. They are fighting alongside Arab forces in a coalition known as the Syrian Democratic Forces (SDF).
The announcement came a day after a monitoring group said that the SDF forces now control 40 percent of Manbij as they continue to advance into the city with the support of U.S. airstrikes.
The U.S. has also retrieved more than four terabytes of data on the Islamic State militant group (ISIS) in its offensive on Manbij. It is the biggest data seizure from ISIS since the U.S. special forces raid on its finance chief Abu Sayyaf in May 2015.
Manbij has acted as a landing and sorting station for many ISIS foreign fighters after they enter into Syria from Turkey, officials say, making the information vital to understanding the workings of ISIS's foreign fighter network.