British Man Sentenced for 'Unintentionally Producing Pornography' in Cambodia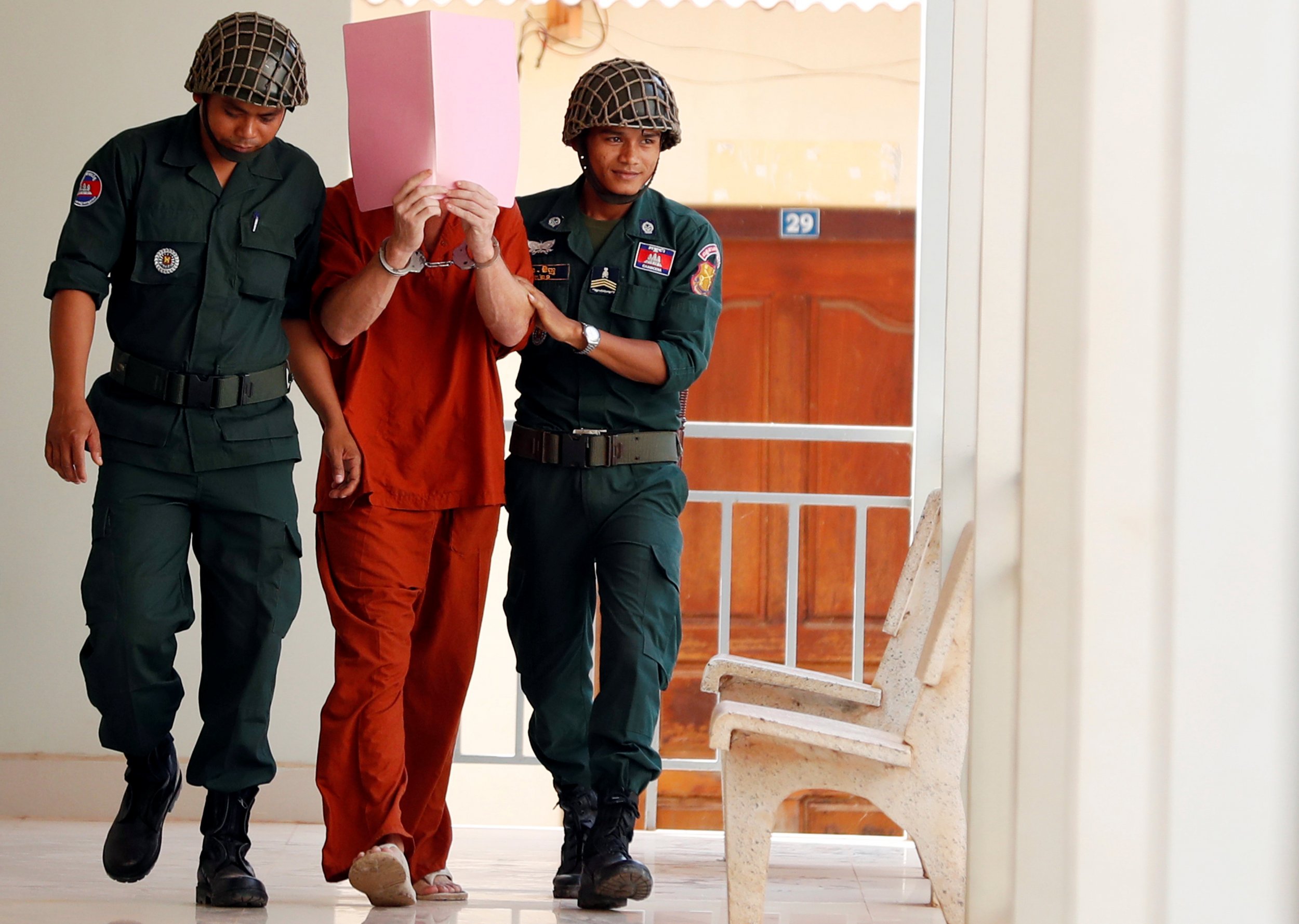 A Cambodian court has issued a suspended one-year sentence to a 31-year-old British man convicted of producing pornographic material to advertise a pool party on social media.
Daniel Jones was accused of organizing the "Let's Get Wet" party held at a rented villa in Cambodia's Siem Reap province, home to the country's most well-known and holy attraction, the Angkor Wat temple.
Police raided the party on January 25, arresting dozens of people in attendance who, according to the authorities, were "dancing pornographically." Most of them were released but 10 people, including five British citizens, one Dutch citizen, two Canadians, a New Zealander and a Norwegian national, were charged for their role in organizing the party and producing pornography.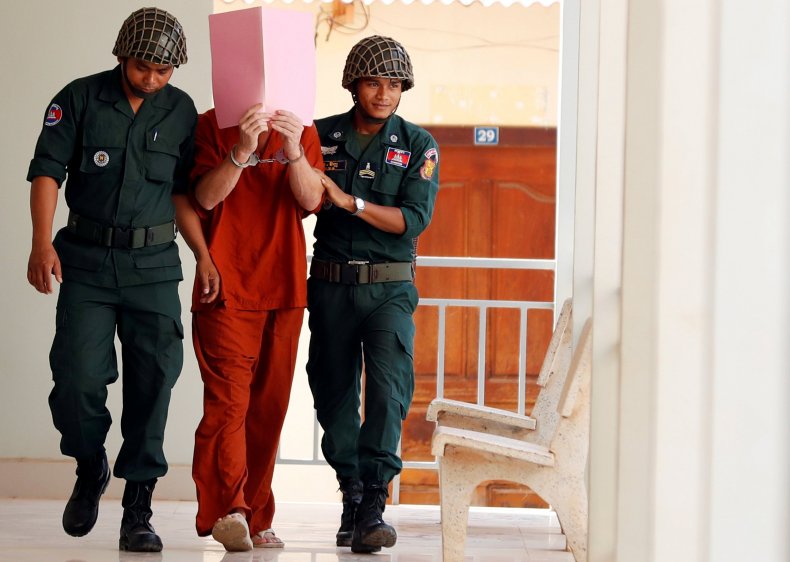 Authorities dropped the charges against nine of the foreigners, who were released on bail and deported, local media reported last month, leaving Jones to face trial. Under a Cambodian law fighting human trafficking and sexual exploitation, the production of pornography carried the a maximum jail sentence of one year and fines range from $50 to $500.
"The accused said he unintentionally produced pornography that affects Khmer culture," the judge said while reading his verdict, quoted in Reuters.
At a hearing on March 15, Jones said he was not aware the pictures would offend the country's morality standards and apologized for posting the images, while denying the party involved sex, nudity or drugs. "I did not understand Cambodian law. I am very sorry for that."" he said, quoted in the Guardian.
Jones's suspended sentence means he may be freed as soon as Wednesday, having spent one month and 22 days in prison, The Associated Press reported.
His lawyer Ouch Sopheaktra resented the ruling. "There was no evidence against my client," he said, quoted in Reuters. "As a lawyer, I am not happy with this decision."