British MPs Seek to Impeach Tony Blair After Publication of Chilcot Report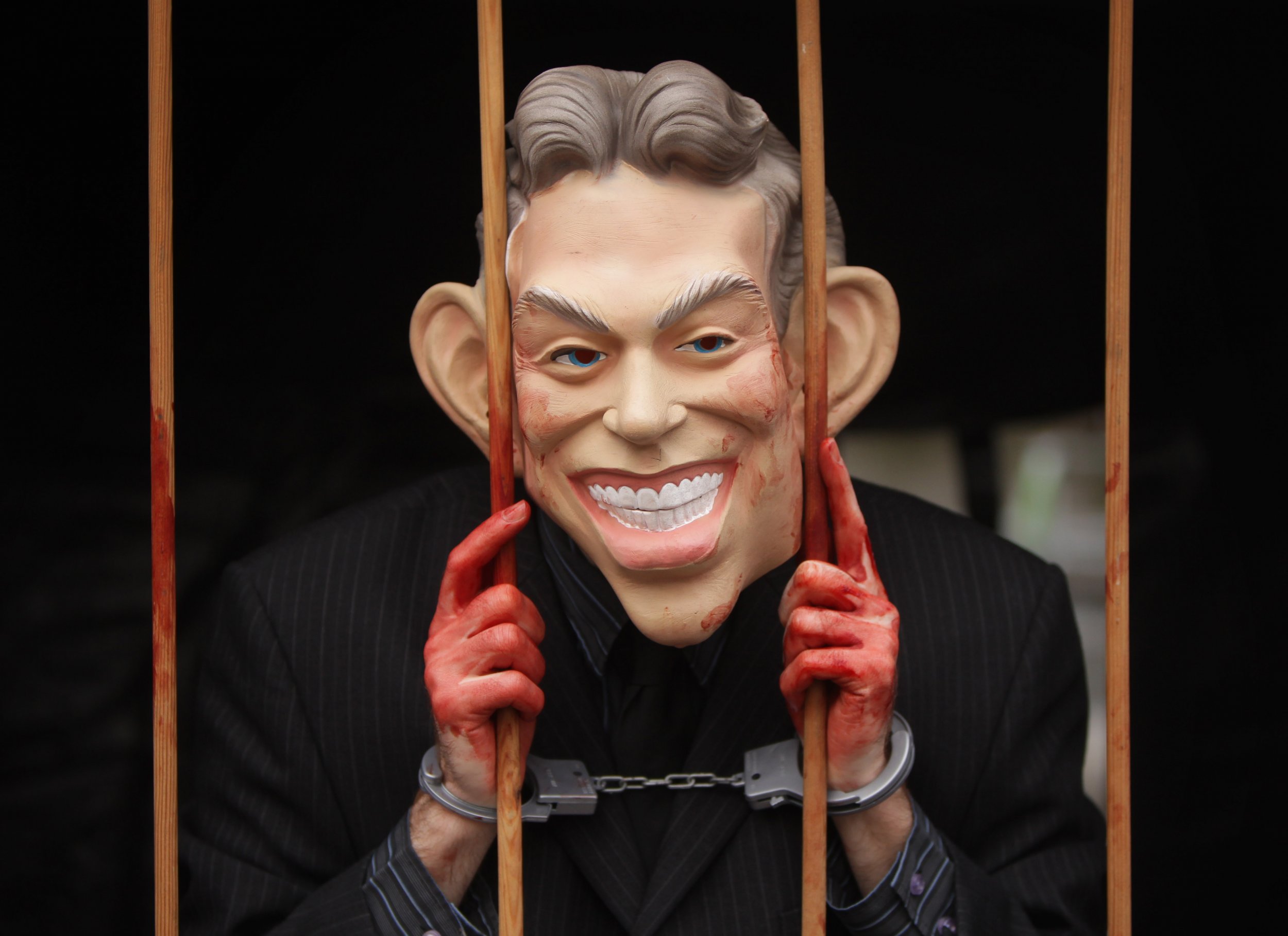 A prominent British politician is attempting to bring together lawmakers across the parliamentary spectrum to impeach former prime minister Tony Blair if the Chilcot Report implicates him of prior commitment to the Iraq War.
Alex Salmond, the former leader of Britain's third-largest party, the Scottish National Party (SNP), and now its foreign affairs spokesman, has announced his determination to revive a parliamentary group that sought to impeach Blair a decade ago, The Herald reported on Sunday.
The Chilcot Report, an inquiry into the Iraq War, has faced years of delay but all of its 2.6 million words are set to be published in July, with redactions. Salmond said the report will show that Blair committed to the invasion of Iraq in private with President George Bush before 2003.
"If, as I believe... Chilcot finds that there was a prior commitment from Blair to Bush at Crawford ranch [Bush's Texas home] in 2002, that would provide the reason for pursuing the matter further," he said.
If so, the Scottish politician argues that the case of the former British leader should be heard at the International Criminal Court (ICC), the body that investigates international war crimes and crimes against humanity. Salmond and his SNP party voted against the Iraq War in 2003.
"My own view is that the best route would be to use the ICC because the prosecutor is able to initiate action on his or her own behalf on presentation of a body of evidence, which Chilcot would provide," he added.
A member of parliament in British Prime Minister David Cameron's ruling Conservative party, Sir David Amess, told The Times that Salmond had approached him for assistance and said that if the Chilcot Report implicates Blair of misleading the British public, he will support a legal process against the former leader.
"If it's proved that Tony Blair misled everyone, I personally am determined to see justice prevail and to see him impeached," Amess said.
"I had gone to the chamber at the House of Commons that night of the vote on whether or not to go to war, having been determined to vote for us not to get involved in the conflict," he added. "I listened to Tony Blair and I changed my mind because he spoke about weapons of mass destruction...since then, it's become crystal clear that I was misled, that parliament was misled."
The basis for Britain entering Iraq in support of the U.S. was Blair's claim to parliament that Iraq was in possession of a dangerous nuclear weapons programme, or weapons of mass destruction (WMD), as they were known. But a report published in 2004 by investigators showed that Iraqi leader Saddam Hussein had destroyed the country's WMDs and none were ever discovered.