British Museum Accused Of Racism Over 'Asian Names' Tweet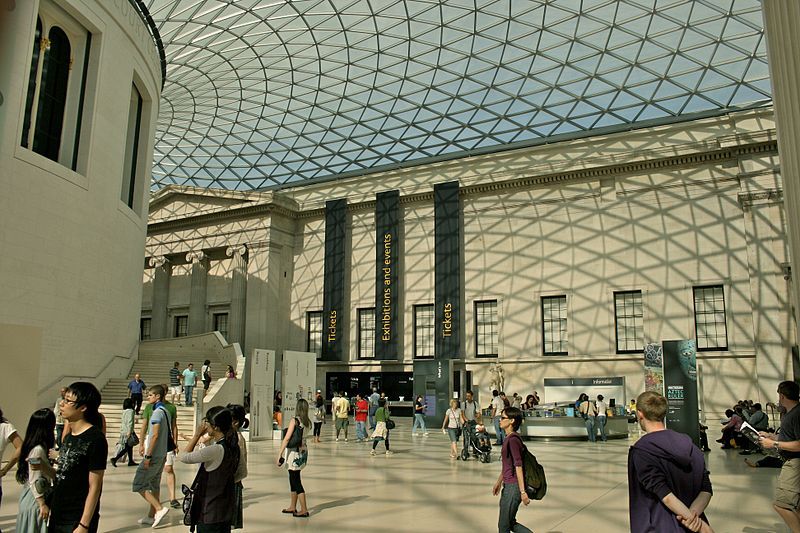 The venerable — some say stodgy — British Museum is under fire on social media after a curator suggested that Asian names can be "confusing" to Westerners.
Jane Portal, who, ironically, is in charge of the museum's Asia collection, had been participating in a Twitter question-and-answer session Wednesday when she was asked by an Australian museum, "How do you go about designing exhibition labels and information that are accessible to a wider range of people?"
"We aim to be understandable by 16 year olds," Portal replied. "Sometimes Asian names can be confusing, so we have to be careful about using too many. We are limited by the length of labels. Dynasties & gods have different names in various Asian languages. We want to focus on the stories."
Portal's answer sparked online outrage, mostly directed at the 264-year-old institution, which has been accused of cultural imperialism in the past.
"Shockingly the British Museum inadvertently reveals it is run by white people from a former colonial power," tweeted writer Malinda Lo.
Many other commenters also waded in:
Others shared stories under the hashtag #confusingasiannames:
The museum later sought to explain Portal's intention, saying that her answer merely referred only to the fact that "we are not always able to reflect the complexity of different names for e.g. rulers, periods, gods in different languages and cultures on labels" due to space constraints.
It isn't the first time the museum has become embroiled in debate over racial issues. As home to many treasures obtained by Britain in its imperial days, the British Museum frequently faces questions over how to handle its colonial legacy.
For example, the "Benin Bronzes," seized from the city in modern-day Nigeria by colonial troops in 1897, still rest in its halls, but the museum is now exploring ways to install them in a permanent exhibition back in their homeland. The London institution is also home to the Elgin Marbles, which originally adorned the Parthenon in Greece, which wants them back.
British Museum Accused Of Racism Over 'Asian Names' Tweet | World