British Research Institute Report Says Rohingya Face Genocide Comparable to Nazi Era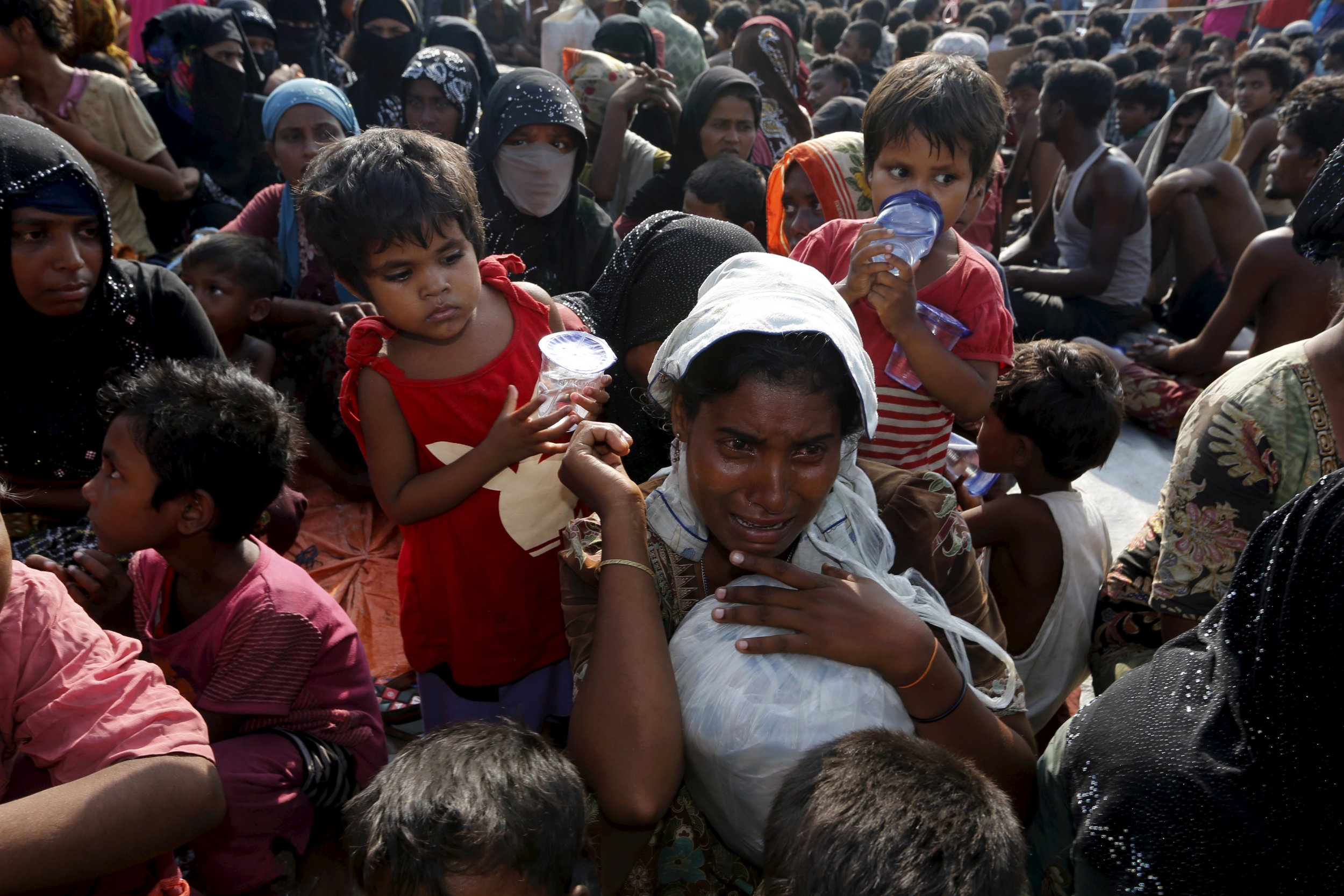 Updated | Myanmar's Rohingya minority population is in "the final stages of a genocidal process" comparable to that in Nazi Germany in the 1930s and Rwanda in the 1990s, and attacks against them are planned at the highest levels of government, according to a new report from a British research institute.
With just weeks until the country holds its landmark elections, the report, the result of an 18-month investigation by the International State Crime Initiative (ISCI) at Queen Mary University of London, found "compelling evidence" that Rohingya face "mass annihilation" by the government of Myanmar (formerly known as Burma) and that a genocide has been taking place for three decades.
The 106-page report includes evidence from leaked government documents and detailed accounts from witnesses about the severe lack of food and employment opportunities; difficulties trying to obtain health care; and discrimination and violence from Buddhist monks and non-Muslim villagers.
The Rohingya, a roughly 1.1 million-strong Muslim minority group living in Myanmar, are denied basic human rights in the country, where officials are working to remove their presence from the country's history, according to the report. Human rights violations against the Rohingya include rape, torture, killings, arbitrary detention and confiscation of land, while ghettoization, sporadic massacres and limits against their freedom of movement amount "to a longer-term strategy by the state to isolate, weaken and eliminate the group," the report says. The Rohingya are not recognized as a minority group in Myanmar, Rohingya babies are not issued birth certificates, and the Rohingya won't be able to vote or stand for office in next month's elections.
"It's really important to construct genocide as a social process, because if we don't, we can never intervene before mass killing takes place," Penny Green, a professor of law and globalization at Queen Mary University of London and lead researcher of the report, tells Newsweek. She added that the elections "reinforce the elimination of the Rohingya from the political realm of responsibility of Myanmar."
The Myanmar mission to the U.N. did not respond to a request for comment from Newsweek. The government of Myanmar did not review a copy of the report before it was published, according to Green.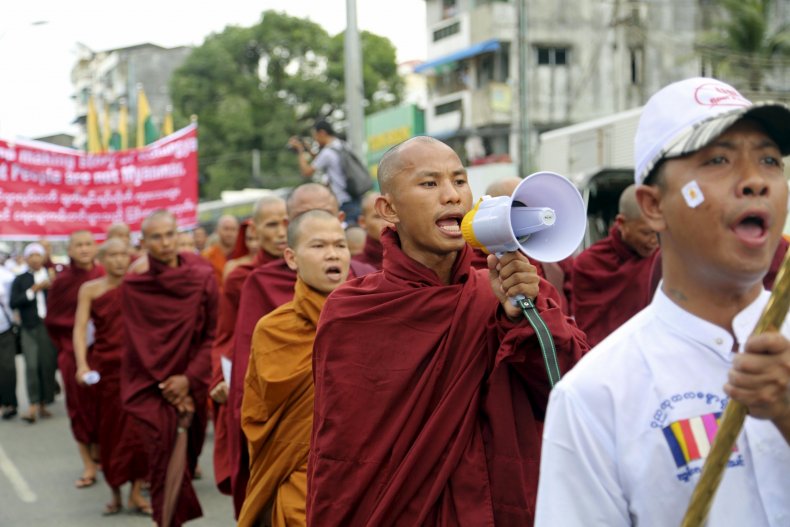 Green says it's not a stretch to make a comparison between Myanmar and Nazi Germany in the 1930s, or Rwanda in the early 1990s, when around 800,0000 people, mostly Tutsi, were killed in a matter of weeks. She added that "the apartheid system in Myanmar is worse than that in South Africa" in the 20th century. The Rohingya are portrayed as illegal immigrants and terrorists, and they face "campaigns of race and religious hatred" from nationalists in Rakhine state—the western region where most Rohingya live—and Islamophobic monks, according to the report.
"You don't need to engage in mass killing to obliterate an ethnic group. You can do it by other means," says Green, who spent four months on the ground in Rakhine as part of her research. Green and her team of researchers were denied access to northern Rakhine state by the government. "You can make life so intolerable that they leave, and those remaining have no agency and are effectively in detention camps," says Green. "You create a very fragmented diaspora around the world."
Attacks against the Rohingya intensified in 2012, partly triggered by the rape and murder of a Buddhist Rakhine woman that was blamed on Rohingya men. The violence killed hundreds of Rohingya and displaced tens of thousands more to detention camps, ghettos or prison villages, says Green. Muslim businesses and mosques were torched in Sittwe, the capital of Rakhine state, and Muslim students were banned from attending schools or universities in the city. Green says she saw evidence of malnutrition among children in the camps, where people are dying from treatable conditions like diarrhea and cannot access emergency health care.
"It is complicated, and I'm not sure we wholly understand why this has happened now and why 2012 marked such a turning point, but it did mark a turning point," says Green. "An intensification of the genocide has taken place [since 2012], but it was well underway before."
The Rohingya are now two steps away from all-out genocide, having already been subjected to four stages: stigmatization, harassment, isolation and systematic weakening, according to the ISCI. There is evidence that the remaining two stages—extermination and "symbolic enactment," or erasing the group from Myanmar's history—are already well underway, says Green. The systematic weakening of the group has been so successful that the Rohingya's rights have been "effectively destroyed" and "those who can, flee, while those who remain endure the barest of lives," the report says.
The exact number of Rohingya in Myanmar is unknown because the term Rohingya is not featured in the census. They have the option to call themselves Bengali—the government believes the Rohingya to be illegal immigrants from Bangladesh—but few do so, according to the report. The government of Myanmar refuses to recognize the term Rohingya and will not attend any conferences that include the name, therefore turning them into a non-people, says Green.
The report also criticizes the international community for its lack of action. In a letter included in the report, Tomás Ojea Quintana, U.N. special rapporteur for human rights in Myanmar from 2008 to 2014, says it "has been embarrassing for the international community to express the idea of genocide." Green says such embarrassment is due to a reluctance to act once the word genocide is used: If one country accepts that another is committing genocide, there's "an obligation on those states who recognize the genocide to act on it," she says.
The Rohingya stand to gain little from the upcoming elections. Instead, they face a new human rights crisis at sea, as the sailing season resumes later this year and thousands take to rickety boats to escape poverty and persecution.
Correction: This story originally described the International State Crime Initiative as an NGO. It is a research institute.