British NHS Surgery Backlog Could Take Many Months to Work Through, Health Experts Warn
Health experts have warned that it could take many months before the National Health Service (NHS) is able to deliver a full service, after redeploying resources to tackle the COVID-19 pandemic.
As the U.K. focused on battling the virus in March, NHS England announced that all non-emergency and elective procedures would be canceled from April 15 at the latest. On March 13, Wales announced it would be canceling all non-emergency operations and procedures and Scotland followed suit on March 17.
Since then, according to NHS England data released today, A&E attendances in England have fallen to their lowest figure on record, with 0.9 million attendances recorded in April 2020, down 57 percent from 2.1 million in April 2019.
The U.K. Transport Secretary Grant Shapps told the Downing Street daily briefing: "We want the NHS to be able to take up routine operations... many of which haven't stopped."
Health experts fear that tens of thousands of stroke and heart patients are risking their lives by not getting symptoms checked out by a G.P. or avoiding hospital due to fears over COVID-19.
A survey by the British Heart Foundation earlier this month found that most cardiologists thought that the fall in attendance could be due to people's fear of being exposed to coronavirus in hospital and worries of overburdening the NHS.
More than two million operations have been canceled as a result of doctors battling to free up hospital beds for COVID-19 patients.
A number of patients who may have experienced cancer symptoms have also been put off from seeking help, according to charity Macmillan Cancer Support.
It comes as three independent health charities warned the government it could take "many months before NHS and social care organizations are able to fully restart services."
The Health Foundation charity alongside think tanks The King's Fund and the Nuffield Trust have all cautioned that plans to resume health and care services need to factor in the very real possibility of a second peak in COVID-19, as well as planning for winter pressures.
They warned that resuming care for "normal business" is likely to need a significant public information campaign, and extensive work with staff, to reassure and protect them.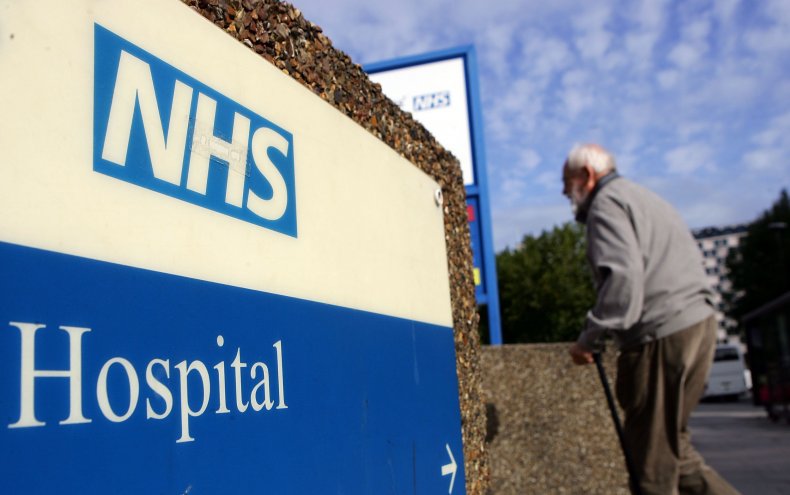 In a joint statement, they said that staff caring for COVID-19 patients in the NHS and social care "have experienced high levels of stress and exhaustion" and that these issues need to be tackled alongside the backlog of demand.
Jennifer Dixon, chief executive of The Health Foundation, said: "Responding to the virus has exposed strengths and weaknesses in our health and social care system. Getting services back up and running, taking account of likely future pressures from COVID-19, winter, and the backlog of ill health from delayed care will be a steep climb.
"But COVID-19 has also demonstrated how the health and care system can move fast, implement new technology and ways of working, and the deep commitment of NHS and care staff."
Richard Murray, chief executive of The King's Fund, said all aspects of the health and care system would need to be back up and running, including mental health services, if services were to return to any semblance of normality.
Murray said: "As well as the very real and visible challenges faced by NHS hospitals throughout this crisis, there have been multiple hidden frontlines in services such as social care, community health and mental health.
"The health and care system is a complex web of inter-related services: when one part fails, patients and service users can easily fall between the gaps. All aspects of the health and care system will need to be back up and running if services are to return to any semblance of normality. In the case of social care, normality should not be the aim: the sector needs increased funding and fundamental reform."
Meanwhile, in Canada, the province of Alberta could take two years before it could work through a backlog of elective and non-urgent surgeries.
Dr. Mark Joffe, an Alberta Health Services vice-president and medical director for northern Alberta, told CBC News: "As people have their operations, we're also adding new people to the list nearly every day so it will take some time to work through this.
"We do have plans to ramp up the numbers of surgeries and to get through the list over the next year to two years."
Procedures that were canceled as hospitals tried to make room for potential COVID-19 patients, were resumed again on May 4.
According to Joffe, areas that experienced lower infection rates during the pandemic will be able to resume regular operations faster than areas with higher rates.
As a way of dealing with the backlog, the province is spending $CAD 500 million ($350m) over the next three years to construct and renovate operating rooms.
In the U.S., at least 30 states have been cleared to carry out elective surgeries, despite some facilities furloughing staff, according to CNBC.
It it still thought to take up to four months to clear the backlogs, despite the difference in healthcare funding between the U.S., Canada and the U.K.