British Opposition Frontrunner Jeremy Corbyn Fights Off Accusations of Anti-Semitic Links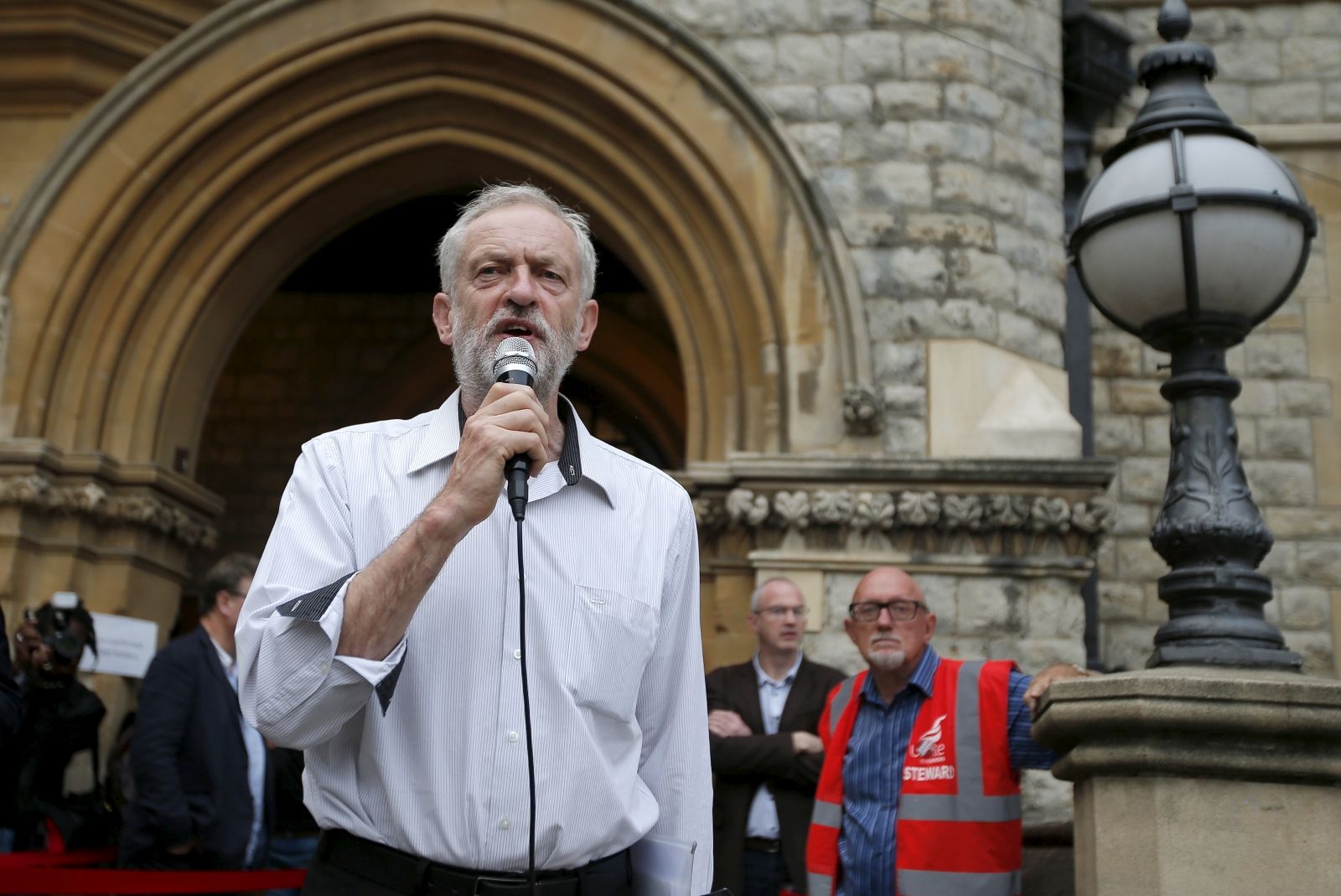 The frontrunner for the leadership of Britain's opposition Labour party, Jeremy Corbyn, has fiercely denied accusations of links to anti-Semites, terrorists and Holocaust deniers in a Q&A with the world's oldest Jewish newspaper.
Two opinion polls, including one for respected polling organisation YouGov, have placed Corbyn, 66, far ahead of his three rivals in the September contest for the party leadership. If Corbyn wins the ballot he would be in position to face-off against Prime Minister David Cameron in the 2020 British general election.
The London-based Jewish Chronicle published an editorial on August 17 in which it expressed "deep foreboding at the prospect of Mr. Corbyn's election as Labour leader" because of "overwhelming evidence" of his association with a number of controversial figures.
Since the leftist politician's rise to prominence in the contest, a wave of criticism and allegations have been levelled against him by the British media. A number of publications and broadcasters have reported on the claims, which include that Corbyn believes Palestinian militant group Hamas and Lebanese Shiite militant group Hezbollah to be "friends" of his, that he donated to the Deir Yassin Remembered (DYR) organisation whose founder, Paul Eisen, is a Holocaust denier, and that he twice hosted Lebanese commentator Dyab Abou Jahjah, who praised the murder of British soldiers, is deemed an extremist by the British government and is now banned from entering the country, in London.
These claims have caused significant anxiety within Britain's Jewish community. A Jewish Chronicle poll published August 19 showed that almost seven in 10 British Jews are concerned at the prospect of Corbyn becoming leader of the opposition party and potentially holding the keys to 10 Downing Street.
In its front-page editorial, the Jewish Chronicle posed seven questions that the potential opposition leader should answer if he is "not to be regarded as an enemy of Britain's Jewish community" if elected. These included questions on his alleged donations, his alleged defence of and potential appearances with anti-Semitic figures, and his relationship with Hezbollah and Hamas.
Corbyn took the challenge and provided answers to the newspaper's questions. After Eisen claimed Corbyn had donated to his DYR organisation, Corbyn said he had "no recollection" of doing so, calling Eisen's position on the Holocaust "reprehensible" and "vile" and noting that he supported the organisation before the Holocaust denier's views became apparent.
He denied accepting an invitation to appear at an upcoming conference alongside Carlos Latuff, whom the Jewish Chronicle called an "anti-Semitic" cartoonist, and, when asked why he had failed to condemn anti-Semitic posters at Al-Quds Day (Arabic for 'Jerusalem Day') rallies supporting the Palestinian people and opposing the existence of Israel, said he "unequivocally, unreservedly and absolutely opposes and condemns all anti-Semitic language."
In regard to his past statements on Hamas and Hezbollah, Corbyn said he called them "friends" only as a "term of diplomacy" rather than an "endorsement of a particular set of views."
"Jeremy has met many people with whom he profoundly disagrees, in order to try to promote a peace process," his office said in the answers given to the newspaper. "He believes it is necessary to speak to people with whom there is disagreementmerely talking to people who already agree won't bring about a settlement."
Challenged on his description of Raed Salah, an Israeli-Arab sheikh and leader of the northern branch of the Islamic Movement in Israel, as an "honored citizen" during his visit to London in 2012, the left-wing politician again said that it was used in a "diplomatic context" to aid dialogue as opposed to "an endorsement of a set of views." Salah has been accused of publicly subscribing to what is often referred to as the "blood libel", the anti-Semitic conspiracy theory that holds that Jews murdered Christian children, from the Middle Ages into modern times, to use their blood in religious rituals.
Corbyn holds pro-Palestinian views, is a member of the U.K.-based Palestine Solidarity Movement and has endorsed a boycott on Israeli universities that are involved in researching high-tech military and police hardware to use against the Palestinian population.
He has been a member of parliament (MP) for his Islington North constituency for over 30 years and, because of his left-wing views, was considered unlikely to receive the required number of nominations to enter the Labour leadership contest, let alone win it. He only gathered the 35 nominations from MPs required to stand for the leadership on the final day. Many nominated him with the aim of broadening the debate and half now say they will vote for other candidates. Corbyn's subsequent rise to the front of the pack has also seen prominent Labour figures such as Tony Blair and Peter Mandelson clamor to condemn him.