Larry the Cat Remains in Downing Street, Despite Cameron's Departure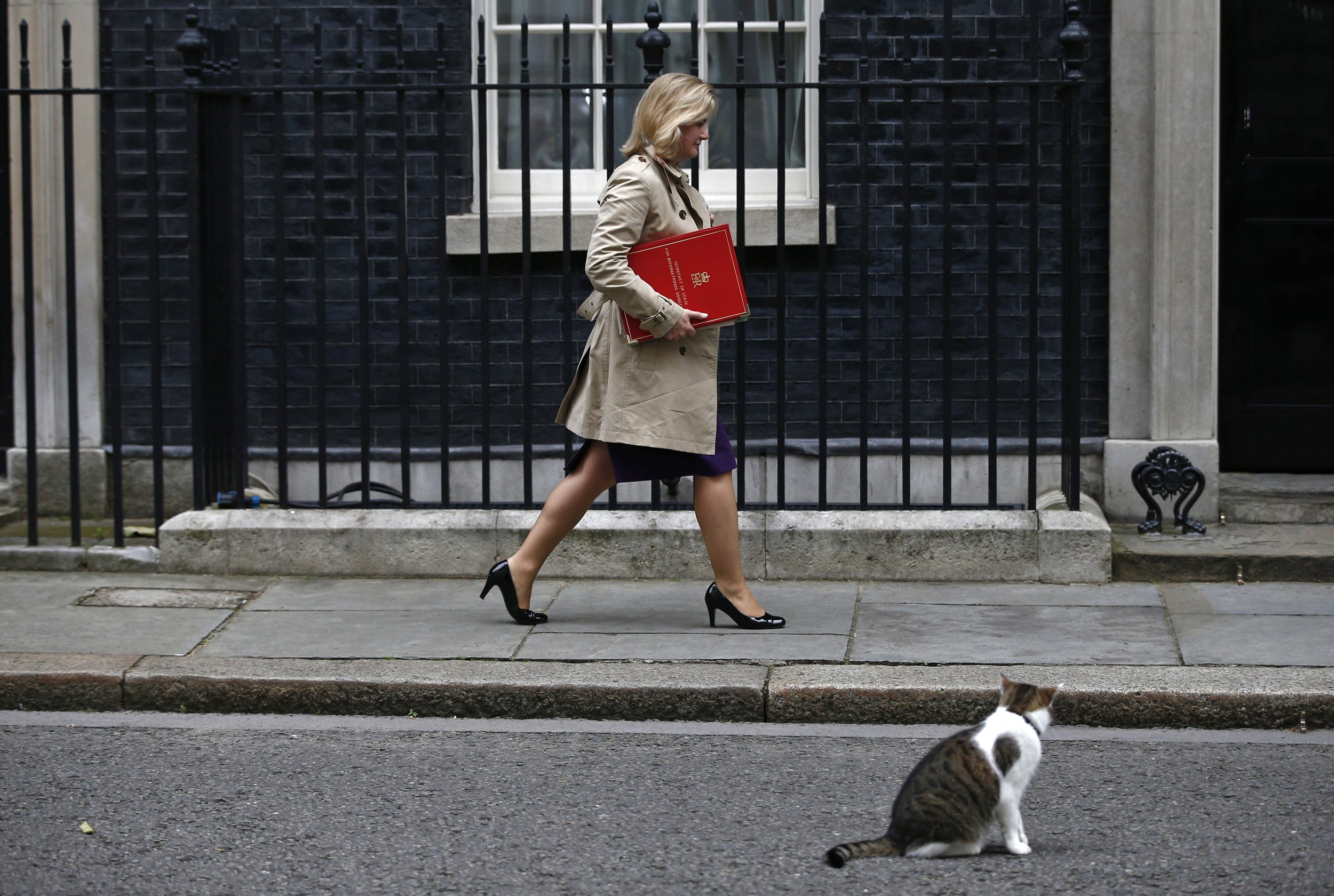 Prime Ministers may come and go but a popular Downing Street cat stays put, as British Prime Minister David Cameron prepares to hand over the keys to London's 10 Downing Street to successor Theresa May.
The feline lodger at the official residence will not be following Cameron into retirement as Larry the cat retains his position, in charge of the "rat-catching portfolio," British newspaper the Guardian reports.
After losing the referendum on EU membership, Cameron announced he would step down as prime minister, however no successor from the victorious pro-leave camp of the Conservative Party managed to mount a successful challenge.
The popular ex-London mayor Boris Johnson decided against running for leadership, while former Education Secretary Michael Gove was eliminated in a vote by Tory MPs. After Andrea Leadsom's decision to suspend her challenge for the top job, Home Secretary Theresa May emerged as the only contender. Cameron promptly announced his plans to vacate Downing Street by Wednesday.
The brown and white tabby, who arrived at Number 10 from London's Battersea Dogs and Cats Home in 2011, only a year after Cameron was elected to office, will continue to remain in the employ of the British Civil Service
"It's a civil servant's cat and does not belong to the Camerons – he will be staying," a Cabinet Office spokeswoman confirmed.
Larry was the first "Chief Mouser" of Number 10 since black and white stray Humphrey was retired in 1997, after serving under three prime ministers.
Larry is not the only feline, vying for the title of top cat in Westminster, however, as the Foreign Office appointed its own mouser for Whitehall in April.
The unofficial Twitter accounts of Larry and his Whitehall counterpart Palmerston, the diplo-cat, sometimes appears to show a rivalry between the two mousers. Earlier this week ITV News cameras recorded a staredown between the two cats in a rare encounter in central London.