U.K. Election: British PM May's Conservative Party 'Furious' at Coalition Talks With Anti-Gay, Anti-Abortion DUP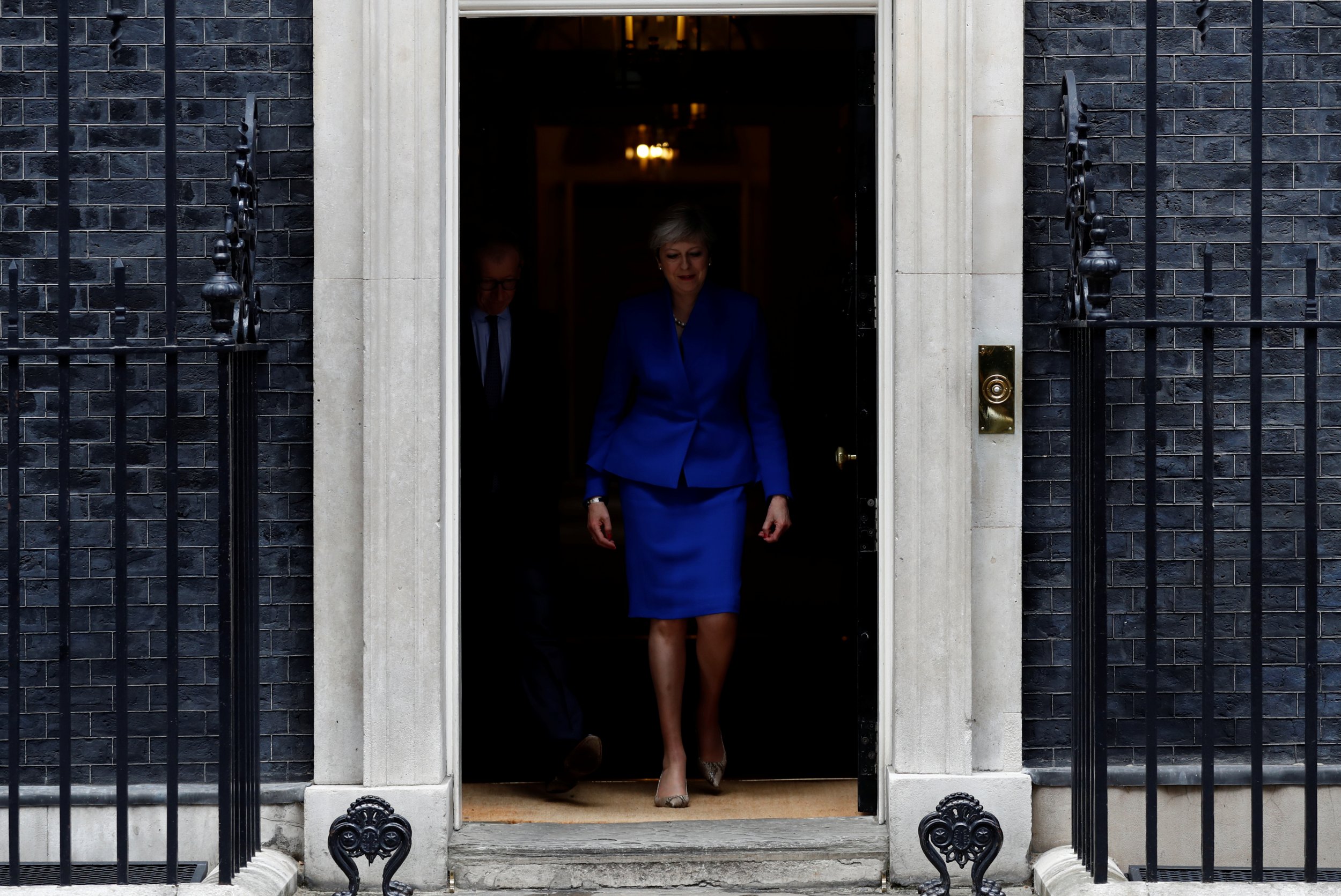 British Prime Minister Theresa May's party members are "absolutely furious" at May's risky election gamble that has led to talks with the right-wing, anti-abortion, anti-equal marriage Democratic Unionist Party (DUP), former Conservative Chancellor George Osborne told BBC's Andrew Marr show Sunday.
Northern Ireland's DUP is the only party willing to prop up May's minority government, but its hardline stance on issues such as gay marriage and abortion has made a potential coalition highly contentious.
May has been heavily criticized for Conservative party losses after calling a snap election in April with the aim of securing a larger mandate following the U.K.'s vote to leave the European Union last summer. Her failure to secure a working majority — falling below the 326 threshold by eight seats — led to talks with the DUP whose 10 seats will enable the party to push through Brexit legislation.
But the DUP's controversial policies — out of kilter with mainstream Conservative party views — has prompted Defense Secretary Michael Fallon to tell the BBC that a formal coalition is off the table as the only common ground with the DUP is on "big issues" such as security and the economy.
Read More: Europe's press pours mockery and scorn on Theresa May for being "beaten at her own game"
"It doesn't mean we now agree with all their views," Fallon, noting that the two parties would proceed forward in negotiations. The DUP would likely provide backing for a Conservative budget and back key legislation as part of a "confidence and supply" deal in return for Conservative approval of certain DUP objectives.
"We are not in government with the DUP. We are not in coalition With the DUP," a cagey Fallon told the BBC. "We do not agree and we do not have to agree with any of their views on these social issues and I certainly don't."
Regardless of Fallon's claims, a growing number of Conservatives are said to be "absolutely furious" with May for putting their jobs on the line for the sake of strengthening her hand abroad in Brexit talks. Her official speech following the vote made no reference to any aspect of the result besides her party winning the most seats and votes. Subsequently she said she felt "sorry" for colleagues who had lost jobs.
Former Chancellor George Osborne, who previously served in May's cabinet, said her position in the party was heavily weakened, telling the BBC she was a "dead woman walking." Senior party members have been tight-lipped since the result, refraining from defending May's decision.
"It's just how long she is going to remain on death row," Osborne told Andrew Marr. He said it would soon be clear whether disgruntled party members would continue to back May or revoke her leadership "at the end of next week."
Osborne contrasted May's low profile in the wake of the results with Labour opposition leader Jeremy Corbyn, accusing the prime minister of being "in hiding." Meanwhile, Foreign Secretary Boris Johnson is on a "permanent leadership campaign," he said.