British Police 'Aware' Of Pro-ISIS Threat To Prince George On Encrypted App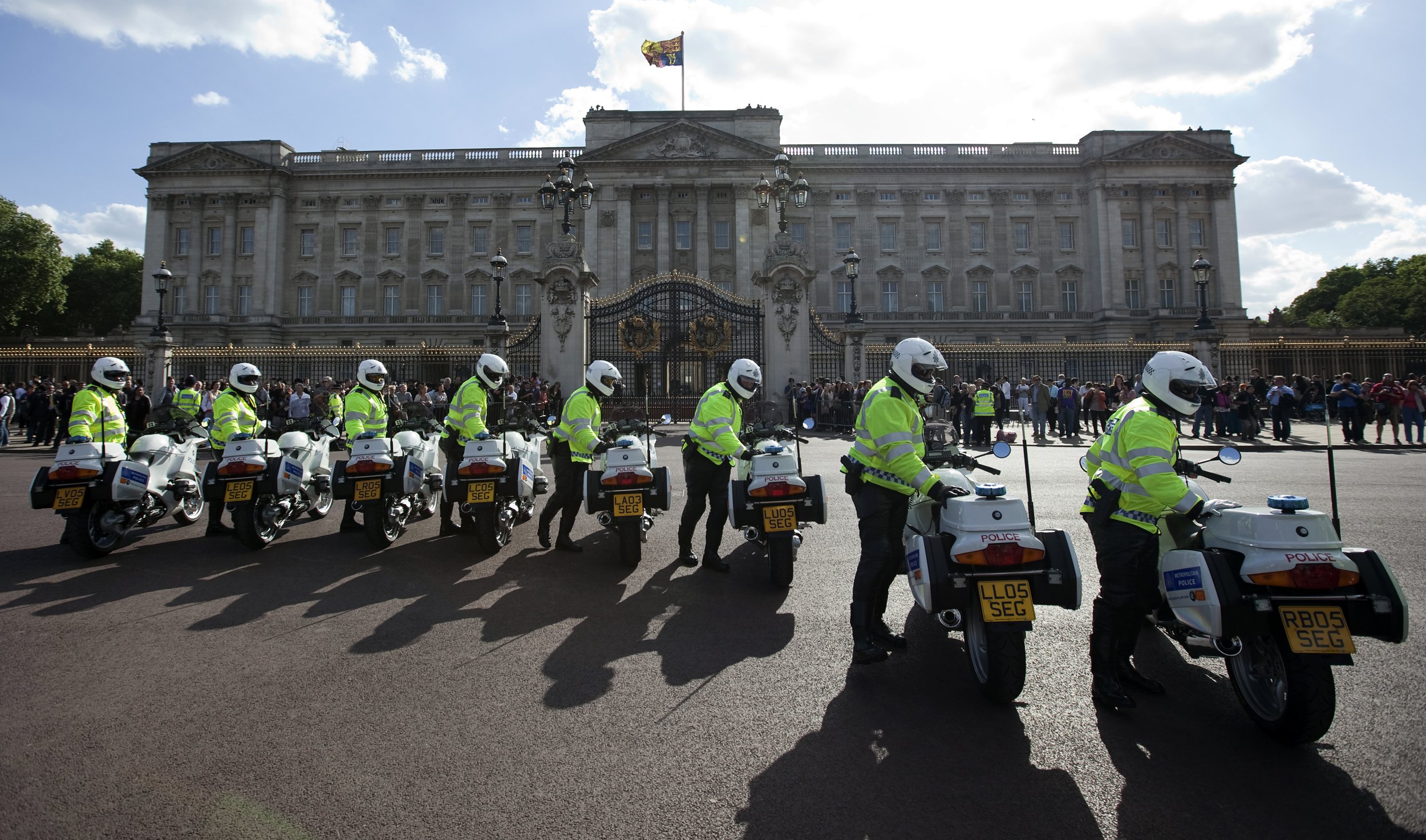 British police say they are aware of a threat made by supporters of the Islamic State militant group (ISIS) to one of the country's youngest royals and third-in-line to the throne, four-year-old Prince George.
British newspapers reported on Sunday that jihadis posted a message on the encrypted messaging app Telegram that said "even the royal family will not be left alone," alongside a picture of the young prince and his school in Battersea, South London. Telegram is a platform where many jihadis have found a haven to communicate securely.
"The Metropolitan Police is aware of this extremist online content," the force told Newsweek in a statement. It would not comment on any security operations.
Jihadis have long blamed bombing raids by Western forces against ISIS in Syria, which have caused civilian casualties, for their threats and plots. But the airstrikes were themselves a response to the group overrunning swathes of territory in Iraq and Syria.
Experts disputed the threat to Prince George. One observer of ISIS channels on Telegram said that it was a spread by a "very low-level ISIS fanboy" and that authorities had been aware of comments made on Telegram for weeks.
Earlier in October, a pro-ISIS supporter tweeted the address of Prince George's school and wrote "school starts early." The only difference between the two messages was that the second included a picture of the royal and his school.
"We're talking about a threat from three weeks ago, from a channel that threatens everyone and anything that moves," said the observer, who chooses to remain anonymous for security reasons. "This is a big talk channel."
British security services are paying greater attention to encrypted messaging apps such as Whatsapp and Telegram because of the protection it provides to extremists. Britain's Home Secretary Amber Rudd said in July that online messaging companies should stop using end-to-end encryption, arguing that "real people" do not need such a high level of security in their interactions.
She said that a series of attacks on British soil showed how extremists are using online platforms to "inspire and plan their acts of violence."
Britain is dealing with one of the worst cases of homegrown radicalization in Europe, and the chief of Britain's MI5 domestic security service warned earlier this month that the threat of radical Islamist attacks in Britain was at its "highest tempo" in his three-decade career. British security services have foiled seven attack plots this year already.
The ISIS-claimed attacks that have been successfully executed were a car-ramming attack on Westminster bridge in March, a suicide bomb blast at an Ariana Grande Manchester concert in May, a van-ramming and knife attack in London Bridge in June and a partial explosion on a subway train in West London in September.
The attacks killed 35 people in total and wounded dozens more. In another extremist attack, a man ran down Muslims outside a mosque in north London in June, killing one.
The threat level in Britain remains at 'severe,' meaning that an attack is likely. Some 800 British nationals travelled to fight for ISIS in Iraq and Syria, officials estimate that more than half of those have returned to the country.
Bouncers at clubs and private security guards at shopping centers, music venues and other public spaces are to be used by British security services to prevent low-level attacks by radical Islamists who sympathize with ISIS, one of the country's top police chiefs said last week.