British Opposition Leader Jeremy Corbyn Slammed for Appointing Critic of U.K. Nuclear Weapons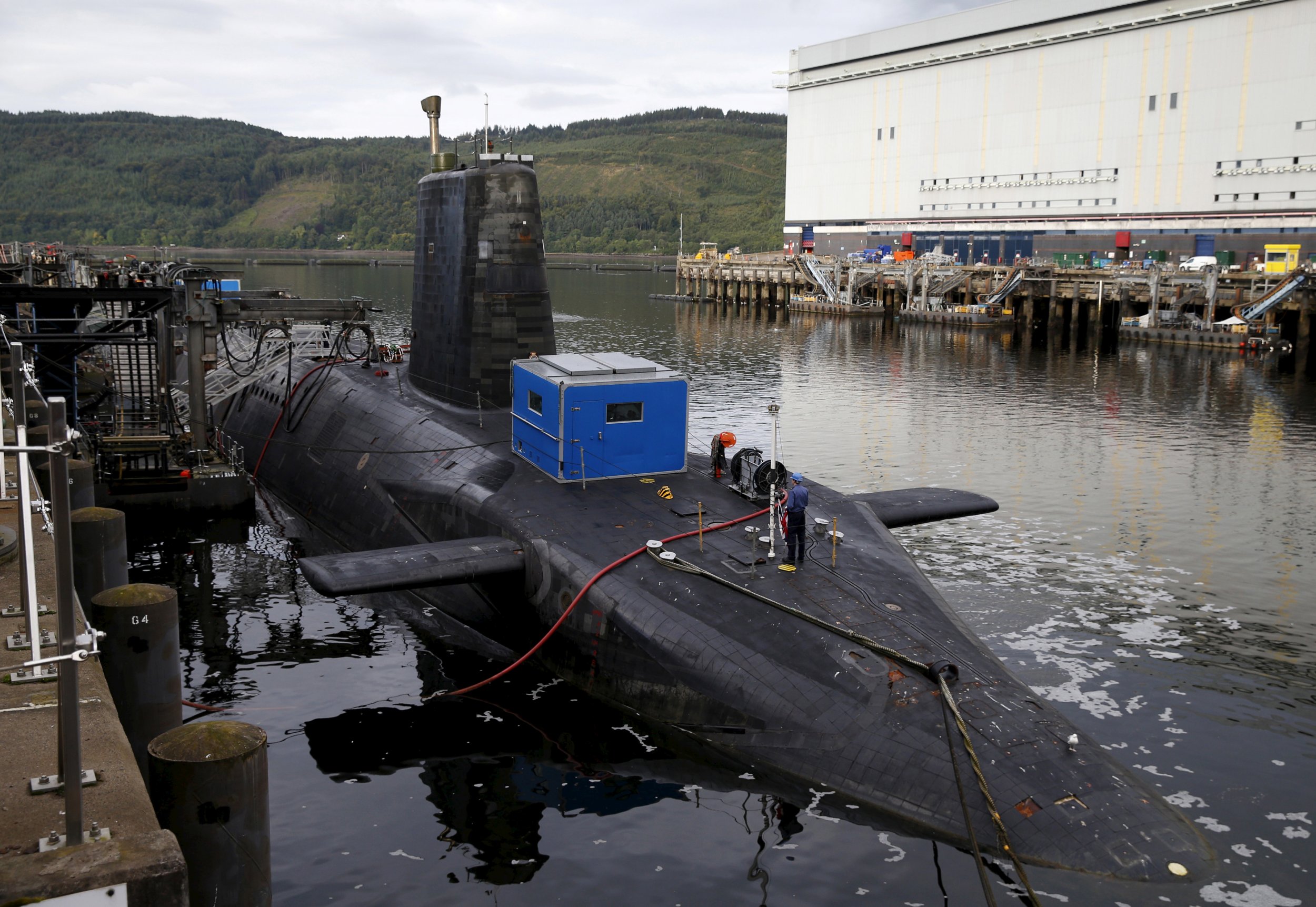 Britain's opposition party leader, Jeremy Corbyn, on Wednesday appointed a critic of the U.K.'s nuclear deterrent to a defence role in his top team, in moves criticized by a former Labour government minister.
Corbyn's shadow defence secretary Maria Eagle was moved to a new job as shadow culture secretary, which commentators have described as a demotion. The change is significant because Eagle's replacement, member of parliament Emily Thornberry , is not an advocate for renewing Britain's nuclear deterrent,Trident, while Eagle is in favour of retaining it.
Peter Mandelson, a former U.K. government minister under ex-prime ministers Tony Blair and Gordon Brown and a leading critic of Corbyn from within the Labour Party, this morning condemned the changes. He tells Newsweek: "This reshuffle is about one thing: changing Labour policy in order to strip away Britain's nuclear defence and removing or intimidating those who would stand in the way of this."
"The issues involved go to the heart of Britain's national security. The Trident system is an integral part of NATO's ability to deter nuclear armed adversaries and Corbyn's chief policy priority is to dismantle it."
Trident, which consists of four Vanguard-class submarines armed with Trident II D5 ballistic missiles, will start to expire in the late 2020s. Because of the time it takes to replace the system, a decision on whether Britain has to maintain such a weapon needs to be made this year, and a parliamentary vote on the issue could take place as early as the spring.
Prime Minister David Cameron wants to renew the system, while Corbyn has said he wants Britain to get rid of its nuclear arsenal, having spent much of his political life working with the Campaign for Nuclear Disarmament pressure group, which appointed him to the role of Vice President in October 2015. By removing Eagle from her defence role, Corbyn may have avoided a clash on foreign and defence policy between himself and his team in the upcoming vote. The Labour Party is undergoing a review of its policy on Trident, which would have been chaired by Eagle and former mayor of London Ken Livingstone, who is also a Trident-sceptic, but will now be led by Livingstone and Thornberry.
Labour declined to respond to Mandelson's comments.
Shadow foreign secretary Hilary Benn, who publicly supported British air strikes against the Islamic State militant group (ISIS) in Syria last year when Corbyn opposed them, kept his job on the agreement that he would no longer publicly disagree with Corbyn on big policy issues.
Corbyn also sacked former shadow Europe minister Pat McFadden, who said in a statement: "Tonight Mr Corbyn has told me he does not want me to continue to serve on his frontbench, in particular because of questions I asked about terrorism and national security in the Commons statement following the Paris terrorist attacks."
In a parliamentary debate last November following the attacks on Paris by militant Islamic gunmen, McFadden said that placing the blame for terror attacks on western foreign policy risked stripping those who carried out such attacks of their responsibility. Shadow culture secretary Michael Dugher was also pushed out because of public criticism of Corbyn.
But, it seems the leadership's attempt to instill unity in its frontbench through this reshuffle may already be backfiring. Jonathan Reynolds, the former shadow minister for railways, this morning announced his resignation from the shadow cabinet, criticising the decision to sack McFadden over his alleged disloyalty. Reynolds is the first person to voluntarily step down after the protracted reshuffle.
Critics of the Labour Party leader have claimed his actions in this reshuffle contradict his stated desire for a more open, pluralist approach to politics.