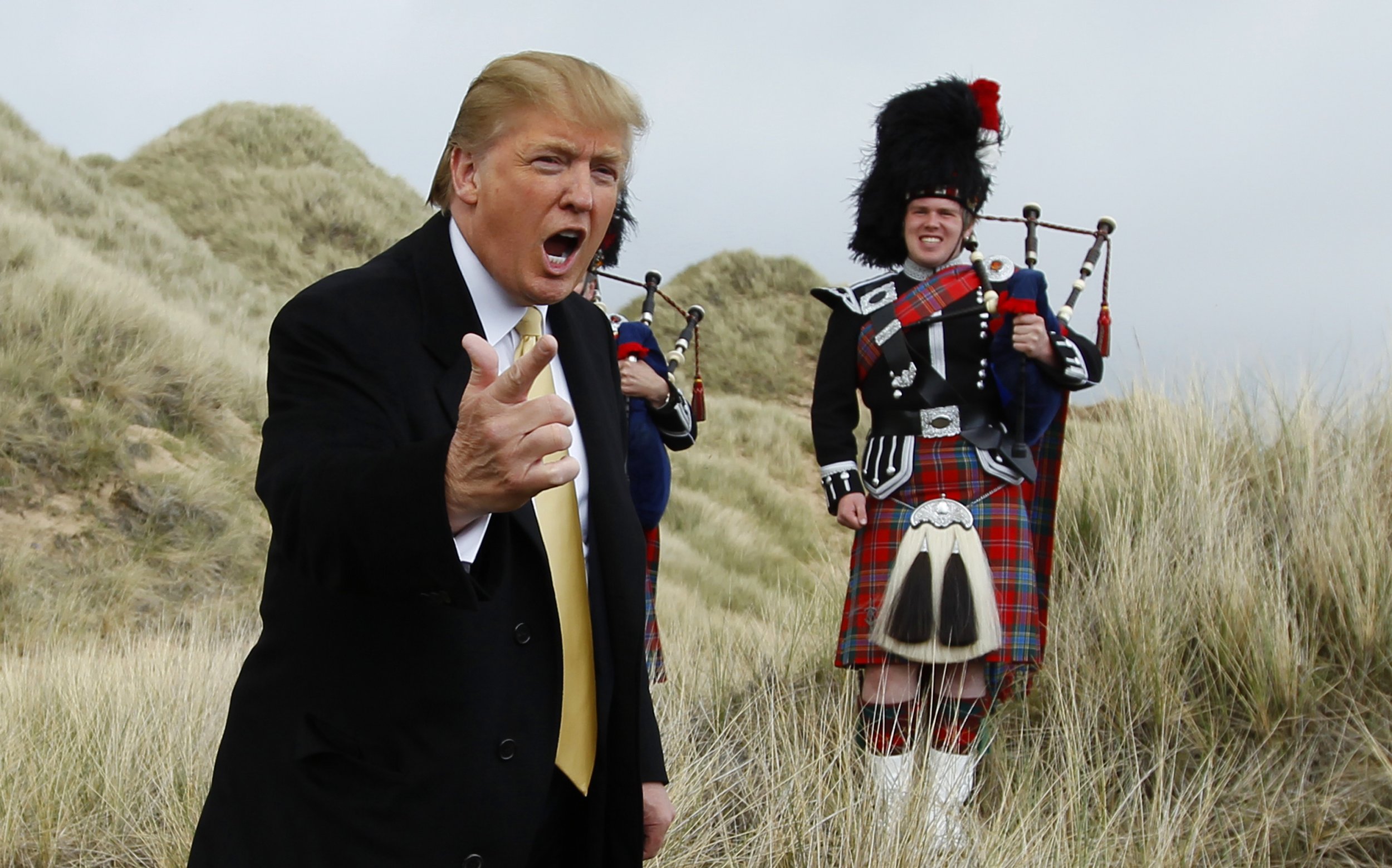 During a visit to London in 2012, then Republican presidential nominee Mitt Romney angered the British public by expressing doubts as to the city's ability to host a successful Olympic games. Comments made by the Prime Minister, David Cameron, on Wednesday may have placed current Republican presidential candidate Donald Trump ahead of Romney in the U.K. unpopularity stakes.
Following Trump's policy announcement " calling for a total and complete shutdown of Muslims entering the United States," a petition was set up in the UK demanding Trump be banned from entering Britain. The merits of the petition, which has received over 500,000 signatures, were put to David Cameron during Prime Minister's Questions session in Parliament.
The Prime Minister used the opportunity to proudly claim the UK as one of the "most successful multi-racial, multi-faith, multi-ethnic countries anywhere in the world," and reaffirmed the importance of excluding people who may "radicalise or encourage extremism."
Despite calling Trump's plans "divisive, stupid and wrong," Cameron rejected the idea of blocking Trump from entering the country. However, he did suggest a possible positive outcome of the billionaire's presence in Britain.
"If he [Trump] came to visit our country, I think he would unite us all against him." Cameron said.
In the past, the UK government has banned individuals who are perceived to hold and promote extremist views. The BBC reported in June 2013 that American bloggers Pamela Geller and Robert Spencer, co-founders of anti-Muslim group, Stop Islamization of America, were prevented from entering the UK. At the time, a government spokesman said: "We condemn all those whose behaviours and views run counter to our shared values, and will not stand for extremism in any form."