British Prime Minister Theresa May Says She's Eating Spoonfuls of Peanut Butter From the Jar as Brexit Negotiations Collapse Into Chaos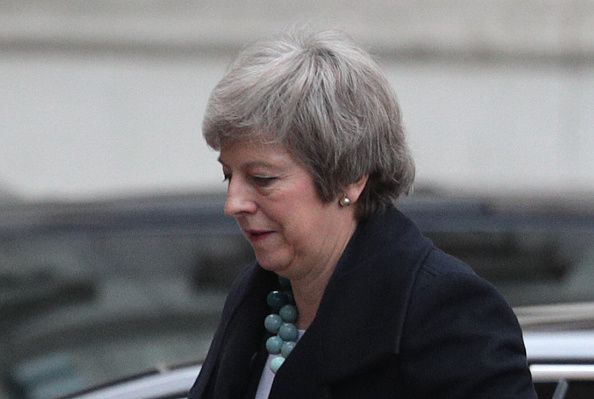 British Prime Minister Theresa May copes with the stress of the Brexit negotiations by eating peanut butter straight out of the jar, according to reports. And it seems likely that May is eating a substantial amount of peanut butter lately, because the fate of the Brexit deal has become even more uncertain.
On Monday, reports suggested that May was planning to postpone bringing the Brexit deal before Parliament on Tuesday, as scheduled, because she could not garner sufficient support for her deal from British lawmakers. She is set to give a talk before Parliament on Monday in which she will announce whether she plans to hold the vote there.
If she does not hold the vote on Tuesday, May will head back to Brussels on Thursday to continue negotiating the deal with European leaders.
Meanwhile, European Union officials have said that they are not open to renegotiating anything. It is looking increasingly likely that the U.K. will have to leave the European Union on March 29 without a formal agreement with the remainder of the bloc, a move that will cause economic chaos in the country.
A key points of contention is the border between the Republic of Ireland, which will remain in the European Union, and Northern Ireland, which will leave the EU with the rest of the U.K. Last month, the EU approved a deal with the U.K. that would avoid creating a hard border between the two countries, a move many say would be disastrous for commerce and for the many people who cross the border daily for work.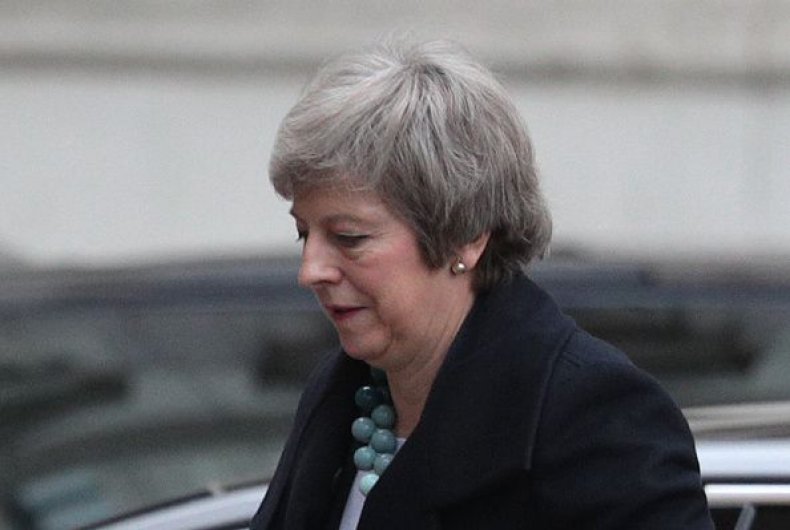 The sides have appeared to agree on what has been dubbed a "backstop," which would keep the border open even if the U.K. fails to strike a satisfactory deal with the EU. But now the backstop is getting some pushback from British parliamentarians.
On Monday, Ireland's Prime Minister Leo Varadkar noted that it would be impossible to renegotiate the backstop without renegotiating all of the Brexit deal.
Adding another twist to the scenario, the European Court of Justice—the bloc's top court—determined that it would be legal for the U.K. to cancel Brexit altogether without requesting the permission of the rest of the EU.
The news caused the market to shoot up.
Nevertheless, it seems unlikely that May's government will make a last-minute move to cancel Brexit, since doing so would be political suicide. If reports of her peanut butter consumption—first noted in the British tabloid The Daily Mail—are accurate, it seems likely that the prime minister will need multiple jars to cope with the stress of the coming weeks.