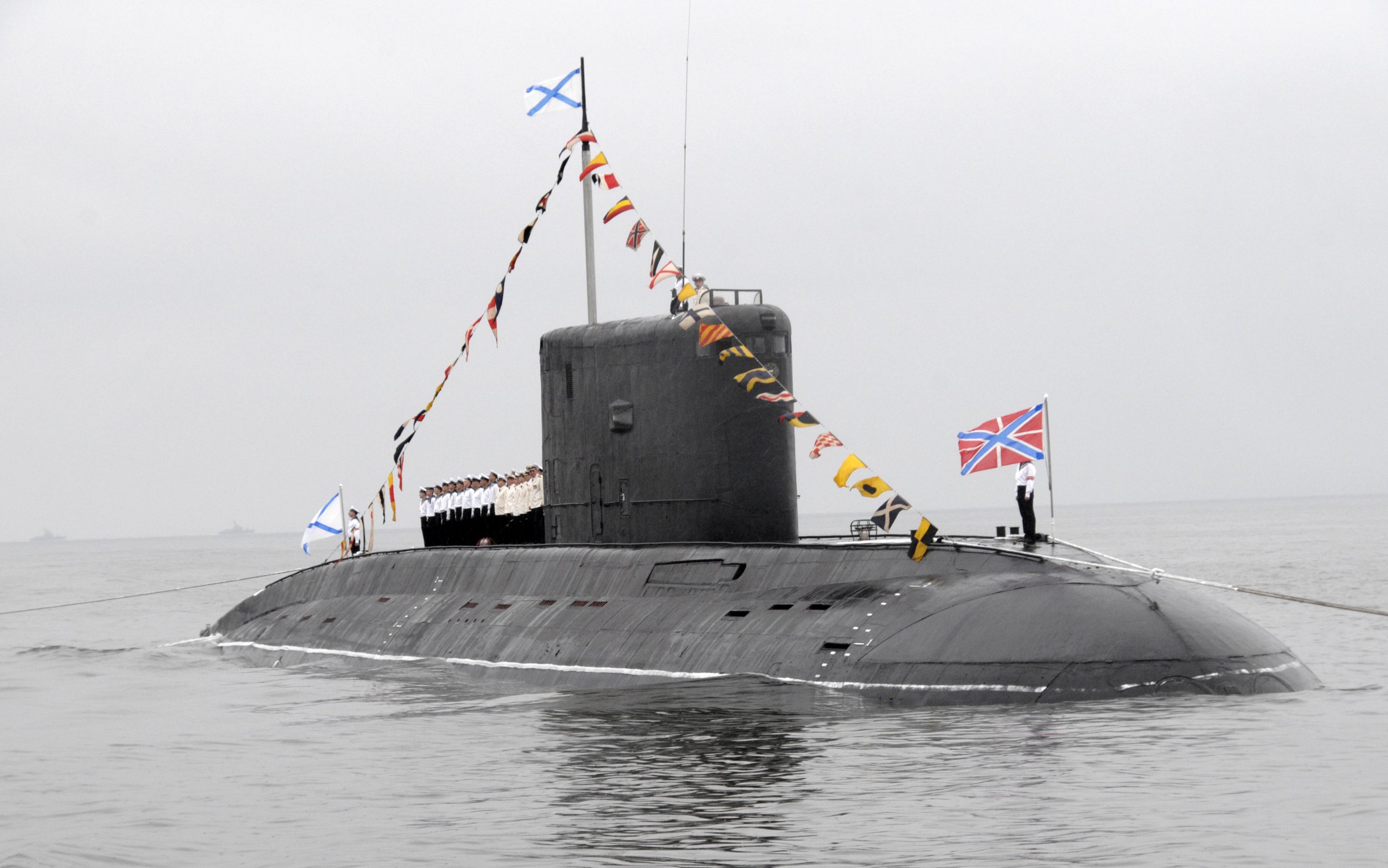 Britain's Royal Navy has escorted a Russian submarine sailing toward the English Channel after locating it near British waters on Tuesday evening, the navy announced.
Russia has sporadically sent ships and aircraft toward NATO allied states since the Ukraine crisis, usually without ammunition on board but also without warning states whose territory they approach. Russia's Baltic port of Kaliningrad has been particularly active in sending and welcoming ships and jets.
A British frigate warship was sent to shadow a Russian Kilo class submarine on Sunday after it was spotted in the North Sea, moving southwest on Sunday.
Frigate HMS Kent located the Stary Oskol submarine, escorting it off the eastern coast of the U.K. The navy noted that the Russian vessel was sailing on the surface likely headed toward the Dover Straits, between England and France.
The navy did not speculate what the purpose of the vessel was but noted such a manoeuvre was "not uncommon for that type of vessel."
The submarine took part in Russian military exercises off the country's northern coast at the beginning of the month according to Russian news agency Interfax and was due to rejoin its regular deployment place in the Black Sea.
British Defense Secretary Michael Fallon said: "This shows that the Navy is maintaining a vigilant watch in international and territorial waters to keep Britain safe and protect us from potential threats."
Russia's Ministry of Defense issued a statement to state news, playing down the significance of the encounter. Moscow officials said the ministry was "amazed" that any attention was paid to the submarine, sailing above water in a route travelled by many commercial vessels.
"It would be strange if the Royal Navy and NATO had not noticed the vessel, especially when, in the old maritime tradition, our sailors was saluted by the crews of merchants ships sailing the parallel or reverse route in the Barents Sea, Sea of Norway and the North Sea," the ministry added.