British Royals 'Angry' Over Rhino Killed On India Trip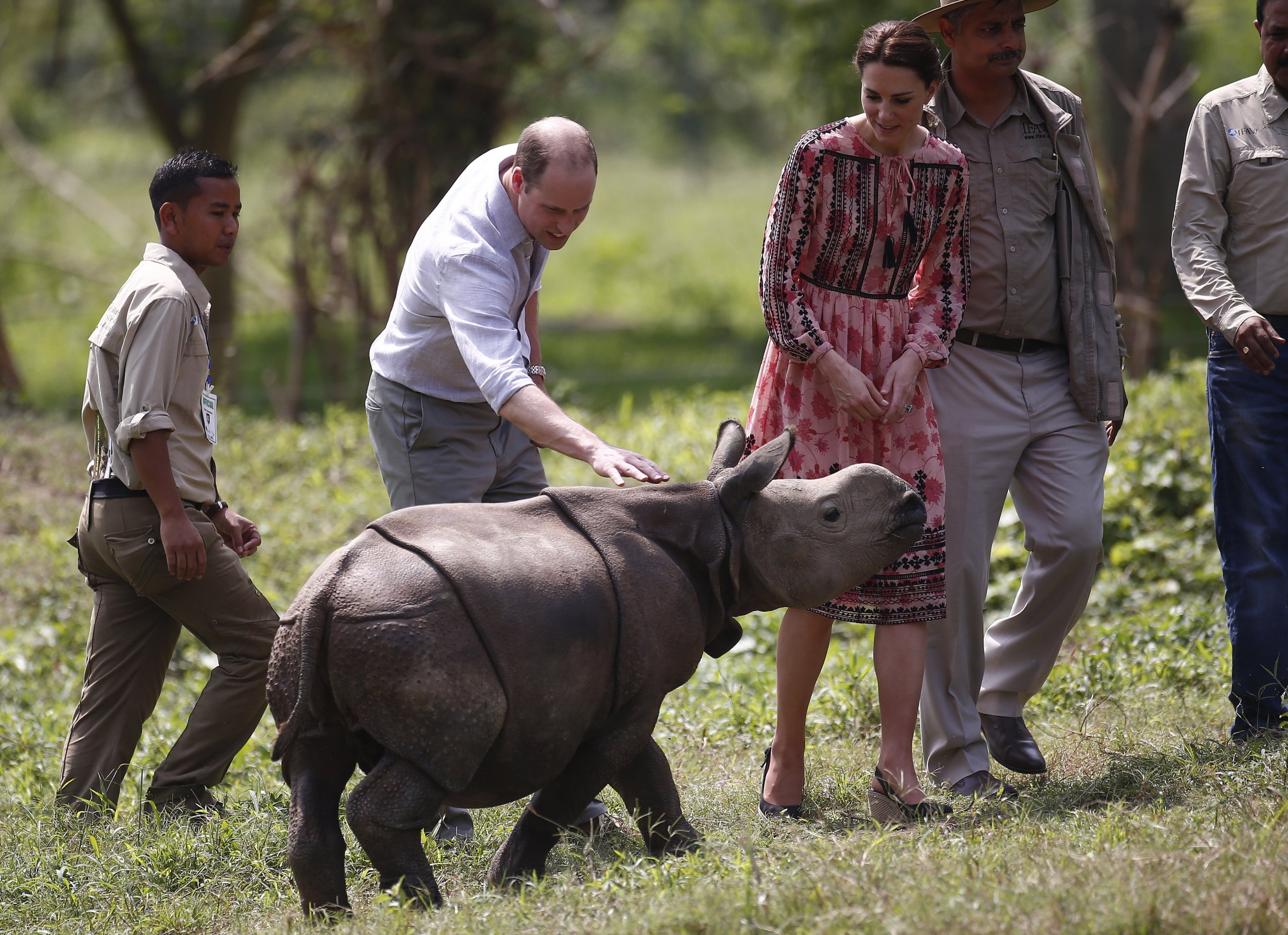 Poachers killed a rhino and sawed off its horn in an Indian park, less than 10 hours after British Royals the Duke and Duchess of Cambridge had visited.
Prince William and Kate took a safari in Kaziranga National Park in India's northeast Assam state on Thursday and stayed in a lodge around 20 kilometers (12 miles) away from where the incident happened on Wednesday, The Indian Express reported.
"The Duke and Duchess were angry to hear about the killing of this rhino during their visit," said a Kensington Palace spokesman, according to Sky News. "They hope their time in Kaziranga encourages others to support the brave rangers that are protecting animals that are so important to the communities that surround the national park."
Kaziranga's divisional forest officer Subhashis Das said that one adult male rhino was killed in the park around 11:10 p.m. on Wednesday. "Our forest guards who rushed to the spot on hearing gunshots were engaged in an exchange of fire with the poachers, but the culprits managed to escape under the cover of darkness," said Das, according to the Express .
The rhino was the sixth to be killed in Kaziranga in 2016, the Express reported. Rhino horn is one of the world's most valuable commodities —fetching up to $60,000 per kilogram—and is particularly prized in southeast Asia, where it is believed to have medicinal benefits.