The British Royals Are Here, But Do Americans Care?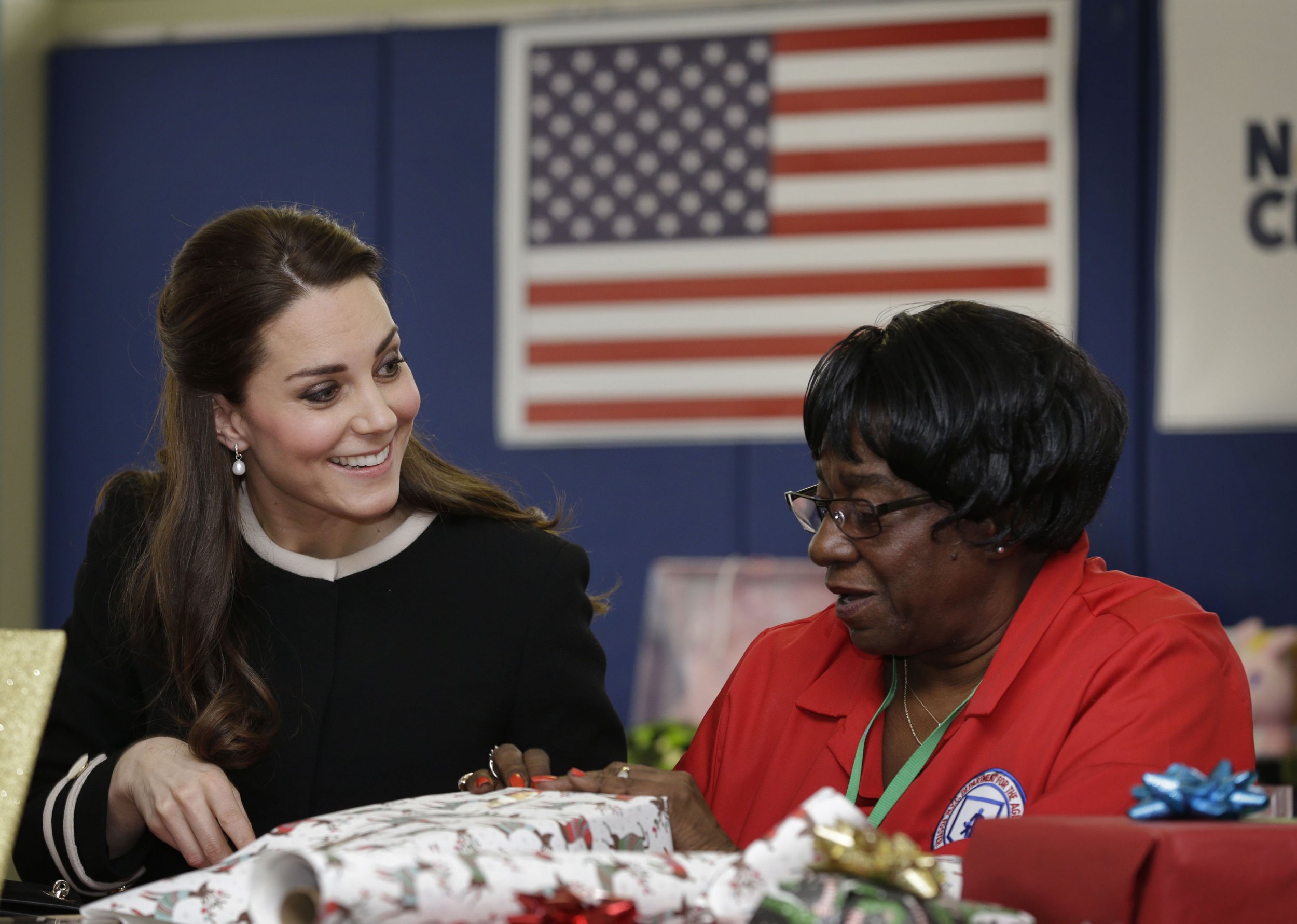 The Duke and Duchess of Cambridge, known colloquially as Will and Kate, arrived in New York on Sunday for a whirlwind three-day trip, delighting those Americans with romantic notions of what it's like to be British monarchy while leaving those with a more cynical outlook wondering, "What's the big deal?"
Prince William and Kate Middleton last visited the U.S. in 2011 on a trip to California. This time, they have planned jaunts to Washington, D.C., where the duke met with President Barack Obama on Monday to discuss illegal wildlife trading, and New York, where the duchess visited a child development center in Harlem with New York first lady Chirlane McCray.
But does the three-day excursion—complete with dress requirements for the press and ever-present photographers—interest most Americans? The monarchy are effectively celebrities—powerless, some might say, to effect any real political change. But Arianne Chernock, an associate professor of history at Boston University, says the trip tugs on the heartstrings of Americans who see the United Kingdom has a longtime ally with aligned interests, and who still view the monarchy as an oddity, not the dull and expensive exercise it may arguably be.
"If there wasn't some sort of fundamental connection, it would be difficult to say that there'd be the same kind of emotional attachment," said Chernock. "A lot of Americans do feel that connection," she adds, and can romanticize the royal family in a way that many Britons, who perceive the royals as irrelevant upper-class relics, would struggle to do.
The visit is designed to bolster the "special relationship" between the U.S. and the U.K., a term coined by Winston Churchill after World War II to describe the diplomatic and cultural ties between the two nations.
"There is a special relationship between the peoples of Britain and America, and this visit will help to support and kindle that," said professor Robert Hazell, director of the Constitution Unit at University College London.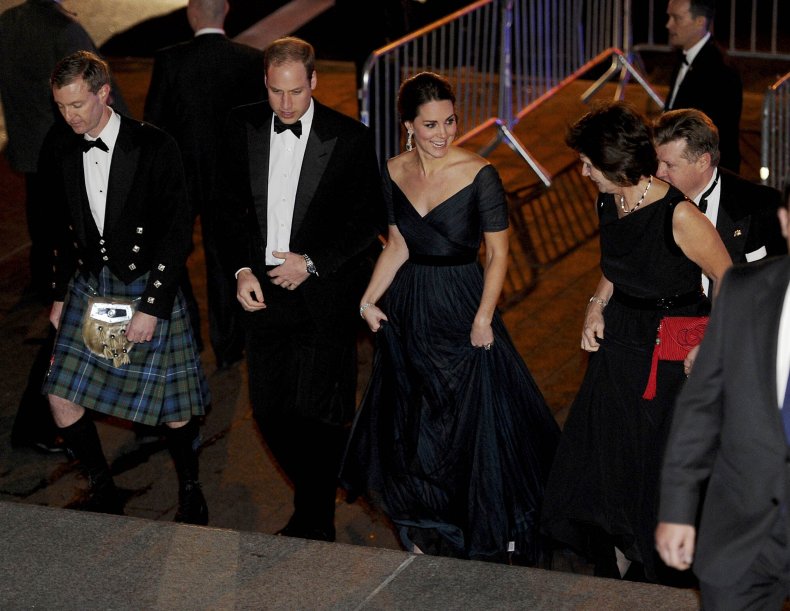 In Focus
The Duke and Duchess of Cambridge are visiting New York and Washington, D.C., for the first time.
Launch Slideshow

19 PHOTOS
Celebrity appeal
The fact that Prince William and Kate Middleton are a young, attractive couple with a toddler and another baby on the way is also a key factor for a country with a greater attention span for celebrities than foreign affairs. "Prince William and Kate have become international celebrities, so they're treated by the international media the same way Hollywood film stars are treated," Hazell said.
Jessica Morgan and Heather Cocks, the brains behind Go Fug Yourself, a witty blog that provides constructive sartorial advice to celebrities and, increasingly, royalty, say there isn't much import to the trip, in their opinion, but it makes for great clicks.
The couple's 2011 trip involved visits to Los Angeles, where they attended an organization that uses visual arts to help the city's underprivileged children, and Canada, where they visited capital city Ottawa for Canada Day.
Morgan and Cocks say photos of Prince William, Kate Middleton and Prince Harry do "incredibly well"; out of the 10 most-read posts on their site this year, four of them involved British royals. The most-read posting in the 10-year-history of Go Fug Yourself was a live-blog of the 2011 royal wedding.
"Because they're not our monarchy...I think we Americans feel free to enjoy the royal family almost as a kind of very long-running drama. And Kate is a very appealing heroine—she's not an aristocrat, there are thousands of reasons why she and William would never have ended up together, and yet they did," said Morgan. "It's a real love story."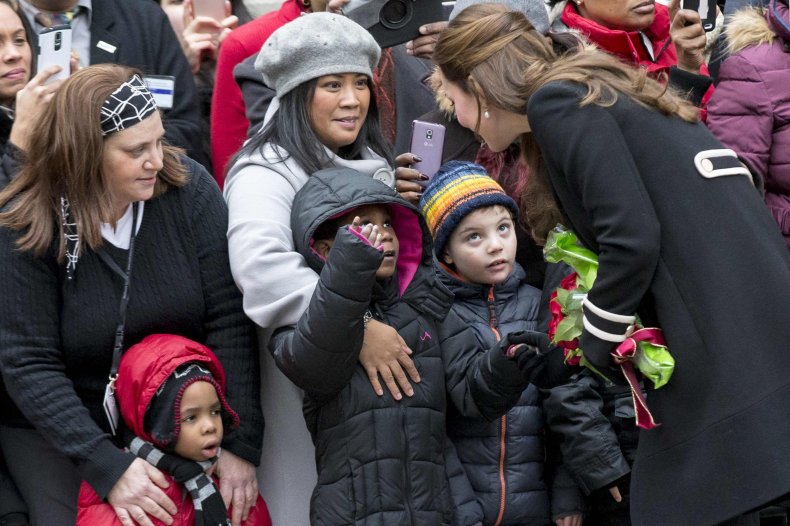 U.K. opinion
A stateside trip provides the Cambridges with an opportunity to bask in the kind of adoration and fanfare they're seeing less and less of in the U.K., barring a brief reprieve with the birth of Prince George last year. The baby's arrival brought a boost in public approval for the monarchy; in a 2013 poll for The Sunday Telegraph, 74 percent of people believed the monarchy would remain intact by the time George becomes king, and only 14 percent believe the U.K. should become a republic when Queen Elizabeth dies or abdicates the throne.
Prince George will be third in line to the throne, after his grandfather, the Prince of Wales, and his father. George's sibling will become fourth in line, and Prince Harry is fifth.
But the royal family occupies a strange status within the U.K., where the public's cynicism and indifference toward the royals often overshadow any conversation about their good works. Americans, Chernock says, have a more palpable curiosity and enthusiasm, but have less of an idea about what they do on a day-to-day basis. They're a popular export and commodity and great for business, as proved by the fact that Kate Middleton sells out nearly everything she wears.
Forty percent of Britons don't think the 36.1 million pounds the royal family receives from taxpayers to support the official duties of the queen gets good value for the money, while some believe they are anti-democratic and embarrassing, occupying a role, says The Guardian's Seumas Milne, "as illegitimate and offensive by millions of its citizens" in a country where youth unemployment is 16.2 percent.
Monarchy and traditions
While the duke and duchess represent a new chapter in the British monarchy, they're actually playing into tradition more than most people realize, says Chernock. Their East Coast trip is the latest in a long history of British royals visiting the U.S. and letting strict etiquette rules breathe a little.
"For the royal family, it's an opportunity for them to test themselves because America, for a long time, has been a place for more relaxed rules, a more informal culture, and so they're able to showcase their more playful, relaxed side in a way that's more difficult for them in the U.K.," said Chernock.
She points to the example of King George VI eating a hot dog (scandalously with his hands, no less) during a visit to President Franklin Roosevelt in 1939. The moment was memorialized in the 2012 movie Hyde Park on Hudson, but speaks to the gulf that still exists in cultural norms between two countries that, on the surface, appear very similar.
Prince William and Kate Middleton's attendance at a Brooklyn Nets basketball game on Monday night is the modern-day equivalent of the hot dog incident—royals dabbling in American pastimes, said Chernock.
The trip comes amid a more pressing and heated debate, about police force and racial tensions in the U.S., which the royal couple are unlikely to comment on. A protest at the Barclays Center looks set to take place just in time for their arrival in Brooklyn, and the accompanying hashtag, #royalshutdown, is gaining momentum on Twitter.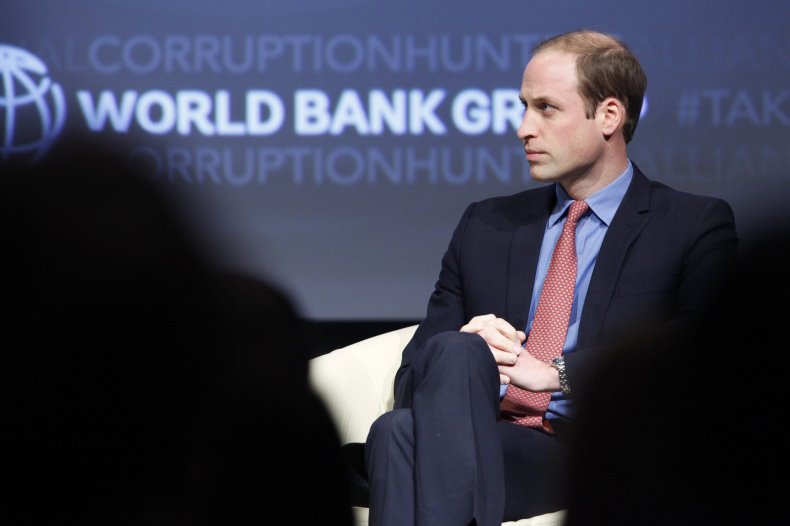 The image of the duke and duchess as a young, glamorous couple is "risky" for the British monarchy, considering that Prince William is destined to become the king of England, a position that doesn't allow for any bias. There's pressure on the Cambridges to be interesting people now that the media's glare is firmly fixed on them, but becoming reigning monarchs will force them both to retreat into dullness.
"If you contrast with the approach of the queen, who has been a model of political neutrality and who has never sought celebrity status and is not regarded as glamorous, I think it's a real dilemma for the monarchy," said Hazell.
That tension is already visible with Prince Charles, who has interests in the environment and architecture but is unlikely to keep pursuing them publicly if he becomes king, "because he's then got to become completely political neutral," said Hazell.
A royal visit isn't just good for page views; it can be good for business too, especially for places like Tea & Sympathy, a British restaurant in New York's Greenwich Village that also sells delicacies like Christmas pudding and brandy butter imported from the homeland.
"Everyone's very excited about it. Americans go mad," said Nicky Terry, Tea & Sympathy's owner, who is originally from Blackheath, London, and has lived in New York for 35 years. "They just love a bit of royalty, they loved Diana, they love all of it."
For as long as there's a monarchy, Americans will continue to be intrigued by something they consider a fantastic combination of fairy tales and foreignness, said Chernock.
"Even though we've severed political ties, there's a deep and lasting romantic attachment to British institutions, and the monarchy is at the center," she said.