Prince Philip Made Terrorist 'Joke' Before New Year's Church Service: Report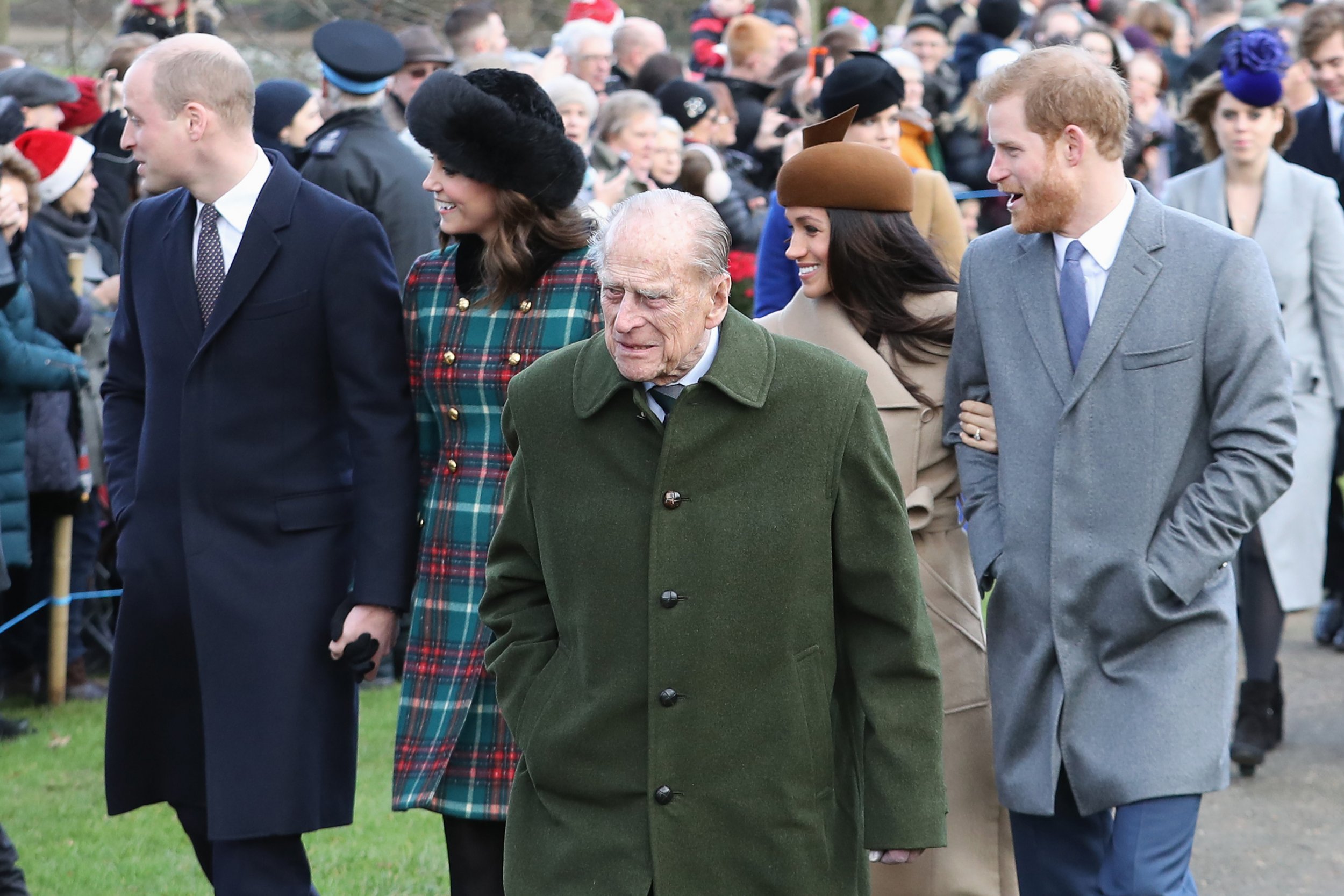 A member of the British royal family made another faux pas during the winter holiday season. This time it was Prince Philip, who reportedly asked a bodyguard, "Is that a terrorist?" The man in question had a long, ginger beard.
The 96-year-old Duke of Edinburgh made the rumored comment while to a New Year's Eve service at St. Magdalene church in Sandringham on Sunday, The Guardian reported.
"The man appeared to be his with wife and child," a witness said. "Philip was wishing lots of people a Happy New Year and then he spotted this guy with his distinctive beard. He pointed at him in a funny way and turned to one of his royal bodyguards, saying: 'Is that a terrorist?'"
The husband of Queen Elizabeth II is known for making salacious comments, with onlookers at Sunday's event saying the prince was "obviously having a little joke." More, the bearded man apparently laughed at the remark.
Last month, Princess Michael of Kent wore a blackamoor brooch with the figure of a black man wearing a gold turban pinned to her coat. The princess, who is the wife of Queen Elizabeth's cousin, received public backlash. She later apologized, with a spokesperson saying the princess was "very sorry and distressed that it has caused offence."
In attendance at the luncheon were Prince Harry and fiancée Meghan Markle, who is biracial. She will be the first person of color to join the British Royal Family when they marry at St. George church in May.
Their engagement, announced in November, drew attention to quiet racism in the U.K. There is a relatively low number of interracial marriages in the country, with only 4 percent of white Britons marrying people outside of their ethnic background, according to census data from 2011.