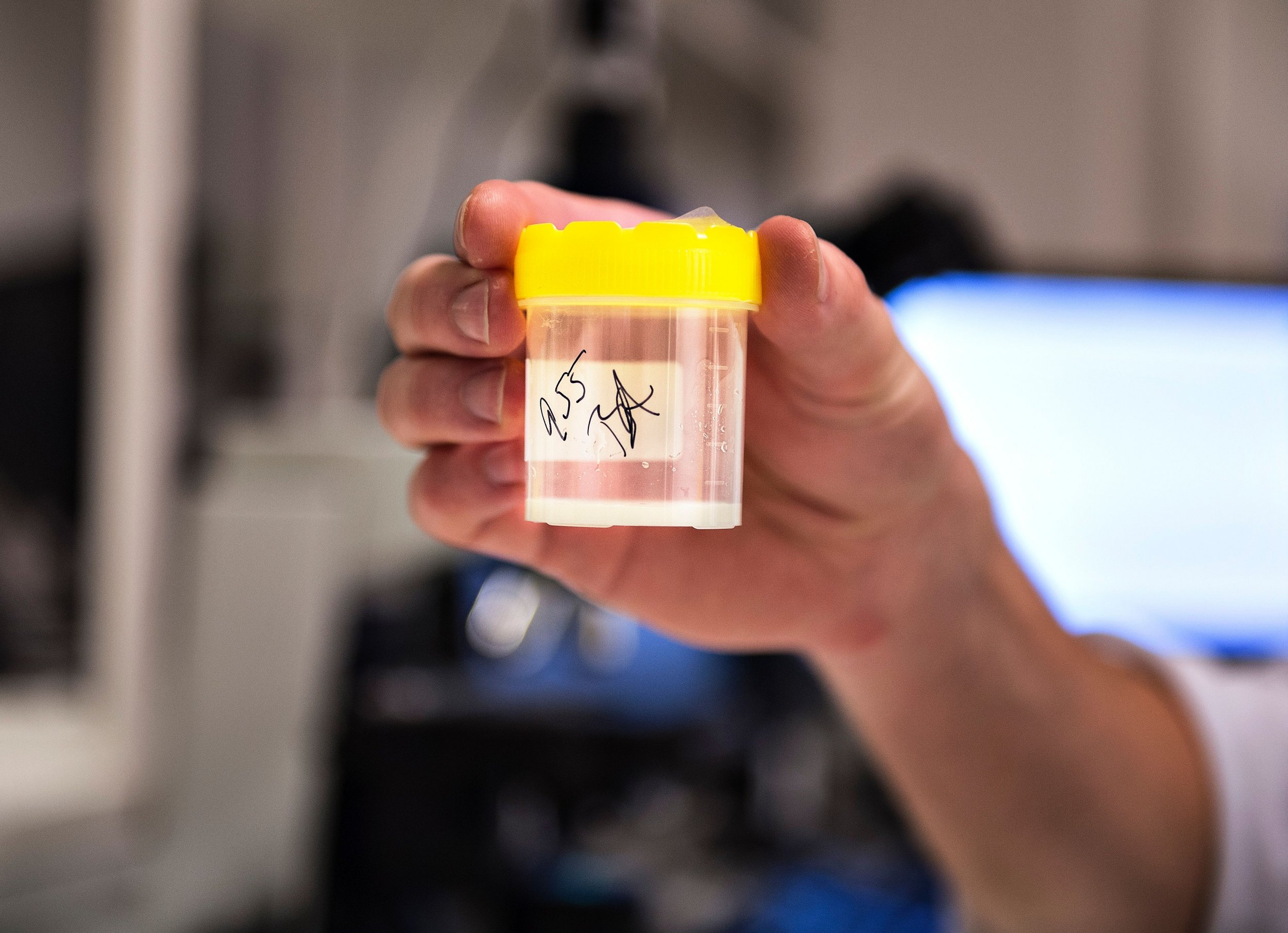 The British government has published the first of 70 documents laying out plans for a "no-deal" Brexit in case the U.K. and the European Union cannot reach an agreement before the March 2019 deadline.
The government sought to reassure British citizens and businesses that it had planned for the worst, while it said it had done everything possible to reach an agreement. In a no-deal scenario, though, many fear that food, fuel and medical supplies could be disrupted and the British pound tumble.
The first batch of documents included one warning that slipped under the radar: According to Bloomberg, a no-deal Brexit may see sperm-bank supplies dry up.
Part of the guidance information covered the quality and safety of organs, tissues and cells used in the U.K. The country had signed on to the EU Organ Directives and EU Tissues and Cells Directives to allow standardization and easy transfer of such materials across the European bloc. But with a no-deal Brexit, the U.K. would crash out of those agreements.
The U.K. imports thousands of donated sperm samples each year. In 2017, around 4,000 samples came from the U.S., 3,000 from Denmark and a smaller number from a range of other European nations. Egg cells and embryos are also imported, though in much smaller numbers. Usually fewer than 500 each year are brought in from abroad, most of which come from fellow EU countries.
After Brexit day in March 2019, the U.K. will become a "third country," meaning British importers will need new written agreements with fertility clinics to continue to import tissues and cells. This would likely cause disruption to the sperm and egg supply chain, which would leave fertility clinics scrambling to meet demand.
The organs and tissues guidance was one of 24 documents published Thursday. Some of the most important information revealed included the likely increase in the cost of credit card payments between the U.K. and the EU, and that British citizens living in Europe might lose access to bank and pension services. Pharmaceutical companies had been advised to stockpile six weeks' worth of medicine.
Dominic Raab, who took over as Brexit minister following David Davis's resignation last month, called the advice "practical and proportionate." The minister added that reaching a deal was an "overriding priority" and still "by far the most likely outcome" but warned that British citizens "must be ready to consider the alternative."
The results of a poll published Friday suggested that every British demographic group now believed that a no-deal scenario was likely. In the survey of more than 3,000 people, 54 percent said that no deal was likely, compared with 20 percent who said it was unlikely.