British Teachers on 'Frontline' of Radicalisation Fight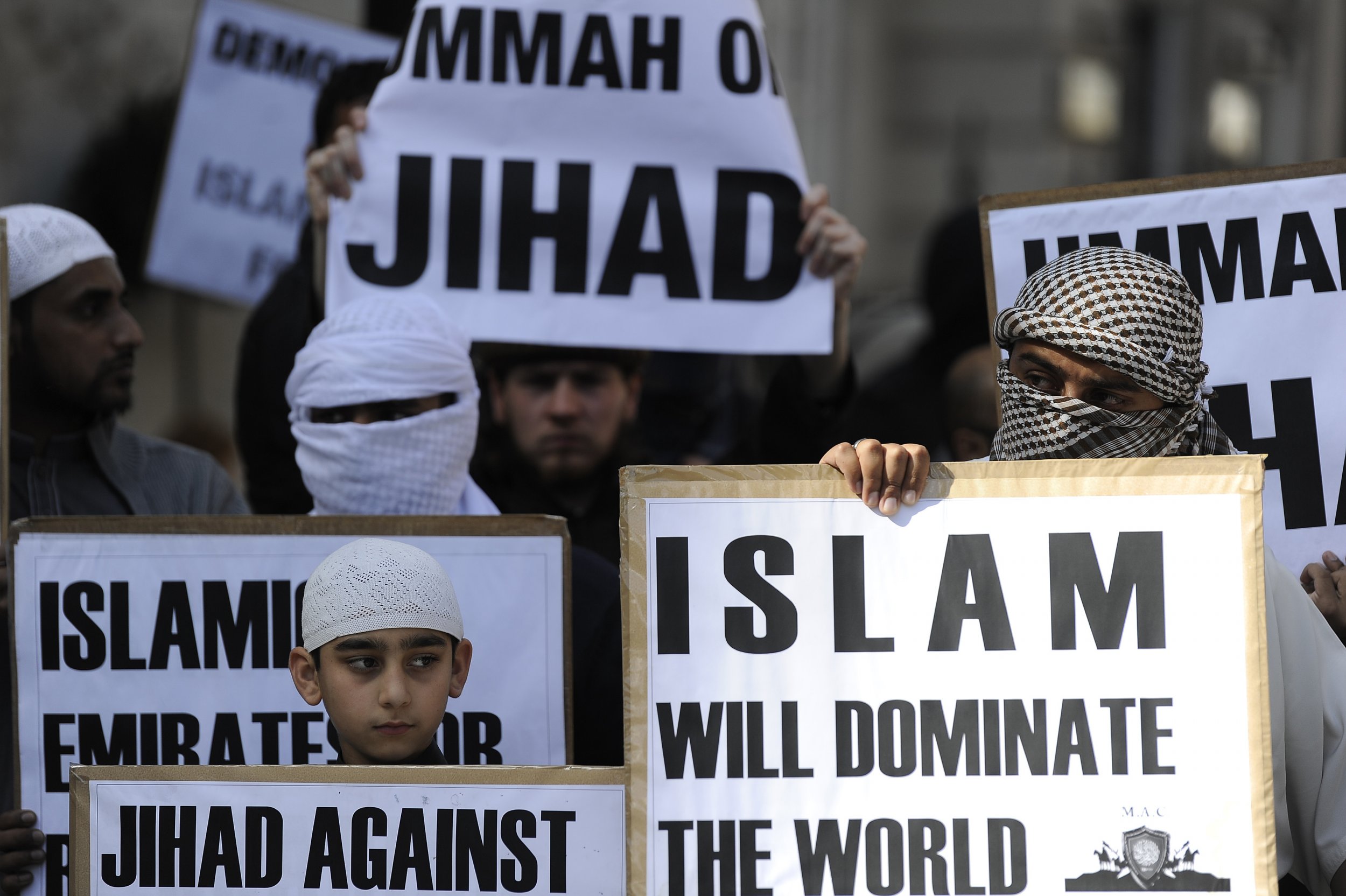 Teachers in the UK feel they are on the "frontline" when it comes to tackling students who could be at risk of radicalisation, with many fearing they must now treat their pupils as "potential terrorists", according to headteachers and experts.
Up to 550 young Britons are thought to have made the journey to join so-called Islamic State (ISIS) since last June. It was reported yesterday that nine British medics are feared to have travelled to Syria to work in hospitals in areas controlled by IS. One of the nine was Lena Maumoon Abdul Qadir, a former pupil of Wisbech Grammar School in Cambridgeshire.
Chris Staley, headmaster of the school, says that while radicalisation is definitely the "current, hot topic of debate in schools", teachers must not bear all the responsibility for preventing radicalisation. "Laying it solely at their feet is too much of a burden. Like many schools we are a community and we are mindful and watchful of each other. Because teachers spend around 37-40 hours with their pupils each week they get some insight into their pupils thoughts, but tackling radicalisation must be a collaborative effort with wider society."
Staley describes Lena, who left the school in 2011 after completing her GCSEs, as "a very normal, very typical pupil. She played hockey and she was a student councillor. She was a bright, focused and engaged young lady, and showed no signs whatsoever of wanting to travel to Syria. We are all quite shocked and surprised."
Under the home secretary Theresa May's Counter-Terrorism and Security Act, which became law in February, schools now have a legal duty to "prevent individuals from being drawn to terrorism", as do colleges, prisons, probation providers, police and councils. Nearly half of the 4,000 referrals to Channel, a government counter-radicalisation scheme, have been aged under 18, and some of these referrals have been made by teachers who have raised the alarm, concerned about the behaviour of some of their pupils.
In one case, a head teacher from north London reported four students to the scheme, among them, a 16-year-old girl who wanted to raise funds for Islamic State. One teacher at a school in northwest London who wished to remain anonymous told Newsweek that she frequently heard students expressing sympathy with Islamic State militants and homophobic views.
Schools are also expected to teach 'British values' under government anti-radicalisation guidance, to try to ensure children are prepared for modern life. This includes tolerance of other faiths and sexualities.
As a result, teachers are feeling increasingly under pressure. "Teachers are feeling very vulnerable at the moment in terms of engaging in dialogue on these issues," says Chris Keates, the general secretary of NASUWT, the largest teachers' union in the UK. "They are becoming very nervous about difficult conversations because they are worried about saying the wrong thing. It is a very confusing and worrying picture. Teachers are feeling very vulnerable and on the frontline, and are more reticent about conversations they would normally have with students."
Keates believes that part of the problem is that many schools no longer teach subjects like Citizenship and Personal, Social and Health Education (PSHE) due to the subjects "disappearing" from many school curriculums. AQA, the only exam board to offer AS and A levels in citizenship, announced earlier this year that it intends to drop the subject from the qualifications it offers from 2017. Keates says more open discussions between teachers and pupils about current issues could have prevented the three girls from Bethnal Green from running away.
"If those pupils had been in a situation where there was an open discussion about Islamic State and jihadi brides, they would have been better placed to safeguard young people from these threats," she says.
The mother of one of the schoolgirls, 15-year-old Amira Abase, this week accused both the police and the school of not doing enough to help find her daughter. Fetia Hussen told The Times newspaper: "We were on our own in the UK with the police not helping and the school not helping. The people of Turkey have been very helpful to us and we take hope from that." Last November, Ofsted, the government body tasked with inspecting and monitoring UK schools, downgraded six private Muslim schools in London believed to be at risk of radicalisation.
Dr Matthew Wilkinson, director of the think-tank Curriculum for Cohesion and an expert on Islamic ideology, has called for a "roots and branch" review of the national curriculum. He has previously warned that a lot more young British Muslims could attempt to run away and join Islamic State in the coming months, putting teachers under pressure.
"They feel under pressure in a number of ways," he says. "They don't want to be looking at their charges as potential terrorists, they rightly want to think of them as human beings they can nurture and educate. On the other hand there is a growing reluctance to deal with contentious religious issues in the classroom and fear of teaching about Islam."
But Dr Wilkinson also says that the responsibility does not lie with schools alone. "I imagine head teachers at some schools are pretty nervous at the moment. But the elephant in the room is the relationship between the children and the parents, which is a common factor in a lot of cases of youngsters bunking off to Syria. There is a mutual lack of awareness about what the other is doing, which isn't just an issue in Muslim families, but a general social issue."