How British Television Drama is Taking Over the Entertainment World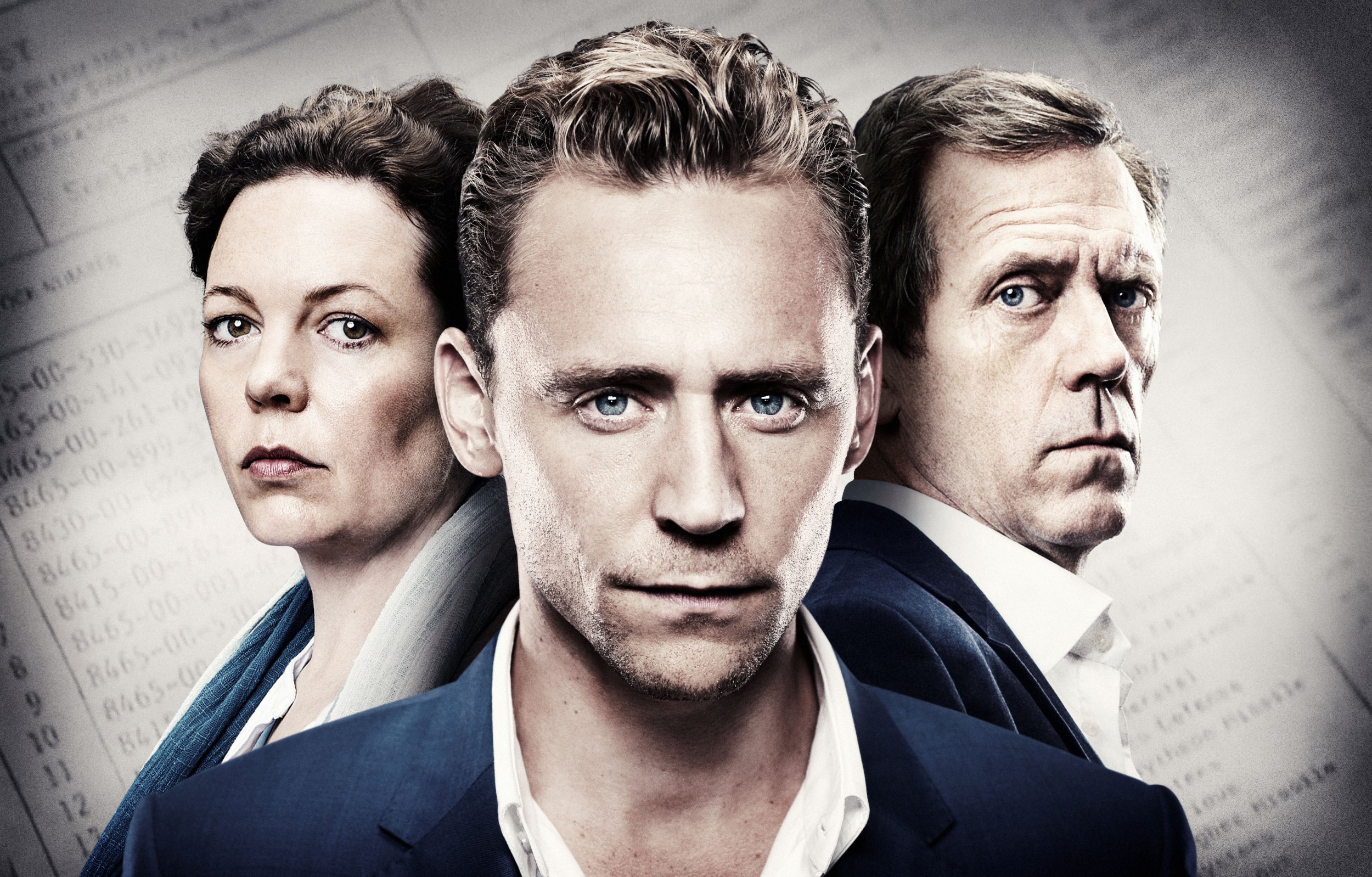 Unlike the weather, British television is hot right now. In the first three months of 2016, U.K. viewers have swooned at Prince Andrei in the BBC's adaptation of War & Peace, been gripped by Sarah Lancashire's return as a fearless police officer in Happy Valley and gritted their teeth as the tense edge-of-your-seat espionage of The Night Manager unfolded each week.
The aforementioned, and a whole host more, are proof that British drama doesn't live and die by the sword that is Downton Abbey. The truth is, even with the hit ITV period drama now concluded, the pulse rate of British television has rarely been healthier.
There also are more eyeballs on U.K. programming than ever before around the world. Like the great Scandi-noir takeover of British television with Borgen and Forbrydelsen (The Killing), many of these homegrown hits are now translating across the globe, particularly in the U.S., in unique deals with American networks and in the case of Happy Valley, Netflix. Downton, perhaps, is to thank for this surge in worldwide attention: it has been one of the country's greatest exports, pulling in upwards of 10 million viewers on PBS in America.
Take a look at this year's nominees for Best Drama at the BAFTA TV Awards on May 8, and you'll find that most of the shows nominated are not only hits in the U.K., but internationally, too. BBC's Wolf Hall and Channel 4's Humans both have found sizeable U.S. audiences (in the case of Humans, it's even co-produced by an American network) and proudly wave the flag for old Blighty.
"In the U.K., there is a wide range of broadcasters and platforms available to create mainstream drama. Therefore, this allows production companies bigger scope to take risks in making varied television," Jane Lush, BAFTA's deputy chair, tells Newsweek. "If we look at the popularity of U.K. dramas being received in the U.S.—Downton Abbey, Sherlock, War & Peace and, most recently, The Night Manager—this is a great time for drama on both sides of the pond."
But as the world's spotlight shines bright on British drama, one thing becomes glaringly obvious: U.K. productions can't match the sheer volume of content produced by the U.S. So can it really compete on a world stage?
A standard episode order for U.S. networks is 22 episodes a year, while in Britain six episodes appears to be the norm—eight if you're lucky. And British viewers, as anyone who's watched Sherlock can attest, also tend to have long, agonizing waits between seasons. The Americans? You only have to wait a few months between May and September to see what Olivia and Fitz get up to next on Scandal.
There's a reason for this, says Nicola Shindler, the founder of RED Productions—the British company behind smash hit Happy Valley—and it's mostly economic. "The 22 episodes-a-year model… Some people are able to keep the quality high all the way through, but that's because they've got massive set-ups behind them. Their shows go on air for millions of dollars more per hour than ours do."
Creating television is a business at the end of the day, but in the U.K. "we're very lucky in that we're allowed to wait and get the right story and [make] the number of episodes it takes to tell the story well. There's not that commercial pressure," Shindler adds.
A growing appetite for British drama around the world also means a growing ambition as U.K. broadcasters and production companies pour more into their shows to keep up with the U.S. "Now to get interest from other countries, it means we can make it bigger, bolder and better," notes Shindler. Case in point: The Night Manager dripped with opulence, achieved at a reported cost of £30 million.
But in order to keep up with the Joneses, you need budgets on par with the American networks—which is why we are seeing a lot more collaboration between different networks and companies around the world. The Night Manager and Humans were both co-produced by AMC, home of Breaking Bad and The Walking Dead in the U.S.
Shindler herself worked with French partners on new Sky1 drama The Five, which launches on April 15. "We had a small co-production between Sky and Canal+, and having Canal+'s money in advance meant we had much bigger production values than we've done before. I think it shows on screen—it looks more filmic, it looks bigger and we had more time to film it. If you can get that money it's brilliant."
And co-production deals are becoming "more and more the norm." Says Shindler: "Having just come back from Cannes, there's such an appetite to co-produce."
Most of these co-productions are ambitious shows with global expanse; The Night Manager flits between London, Cairo and the Mediterranean in any given episode, for example. On the other side of the coin, there are shows like Happy Valley, with its unique, quintessentially Yorkshire voice that surely wouldn't be the obvious choice for international partners. But Shindler disagrees.
"We would 100 percent [co-produce Happy Valley], of course we would. What they have to buy into is the look of it, the feel of it, the authenticity of it, the fact it's set where it's set, and we're not going to change the accents," she said of a potential partnership with Netflix, which streams the show outside of the U.K. "If they want to get involved at that point then of course we would [co-produce]. That's why the Netflix offer came in—they liked it as it was, there was no suggestion of change."
With the second season of Happy Valley now done and dusted, the search is on for the next watercooler TV series to grip British viewers. Thankfully, there is no shortage of contenders—ITV launched the crowd-pleasing family drama The Durrells in April, BBC Two's police corruption drama Line of Duty is as fantastic as ever in its third season and Netflix will soon unveil its first British production, The Crown, based on the early years of Queen Elizabeth II's reign.
If you're searching for your next Brit fix, below are some of Newsweek's suggested shows:
Doctor Foster (BBC)
Who: Soap actor-turned-primetime powerhouse Suranne Jones as Dr. Gemma Foster.
What: An enthralling dissection of the breakdown of a marriage and all the raw emotion that comes with it. When the good doctor's idyllic life is turned upside down by her husband's affair with a younger woman, she charts a course of revenge that picks up a lot of collateral damage along the way.
Humans (Channel 4)
Who: The IT Crowd's Katherine Parkinson and rising star Gemma Chan.
What: In a futuristic Britain, "synths," robots with the appearance of humans, are sold as domestic help appliances. But some of these synths have been programmed to have conscious minds and not everybody is thrilled about it as a government agency tries to track down and abort the "defective" models.
Line of Duty (BBC)
Who: Martin Compston and This is England star Vicky McClure.
What: Who polices the police? AC-12, a department tasked with tackling police corruption. In three engrossing seasons, creator Jed Mercurio has managed to turn the standard police drama on its head by immersing viewers in a world of crooked cops, backroom dealings and subterfuge.
Marcella (ITV)
Who: Anna Friel, who U.S. audiences may remember from the short-lived Pushing Daisies.
What: It was only a matter of time before Scandi-noir got a British touch. From Hans Rosenfeldt, the creator of Scandinavian hit The Bridge, Friel stars as a police detective who returns from a career break as a serial killer she once investigated is seemingly back in action. Expect moody lighting and plenty of rain.
Stan Lee's Lucky Man (Sky1)
Who: Cold Feet's James Nesbitt as a police detective with a gambling problem—naturally.
What: Created by Marvel comic book legend Stan Lee, detective Harry Clayton's luck is about to run out as his gambling problems get the better of him. That is until he receives an ancient bracelet that grants him immense luck.