British Workers Suffer Pay Cuts On Par With Greece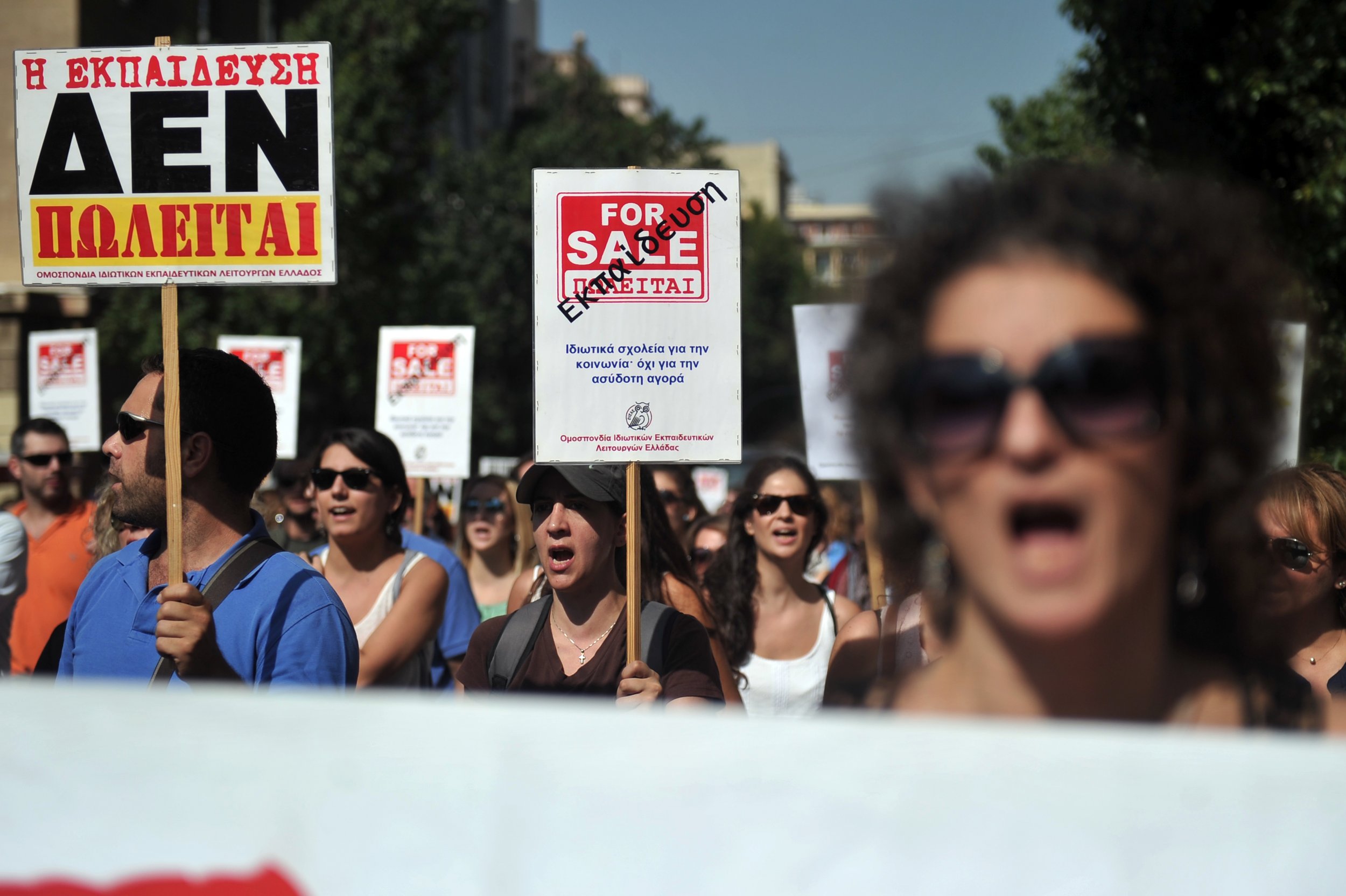 Workers in the U.K. have suffered the biggest fall in wages among leading countries in the past few years, a new study shows.
Between 2007 and 2015, wages fell in real terms by 10.4 percent, a drop equalled only by Greece, according to the TUC, the U.K.'s national trade union group.
The fall is the biggest among leading members of the Organisation for Economic Co-operation and Development (OECD), including Portugal, Spain, France, Germany and Ireland, according to the report.
The U.K., Greece and Portugal were the only OECD countries where real wages, a measure that takes inflation into account, fell during this period.
TUC General Secretary Frances O'Grady said: "Wages fell off the cliff after the financial crisis and have barely begun to recover.
"As the Bank of England recently argued, the majority of UK households have endured a 'lost decade of income.'
"People cannot afford another hit to their pay packets. Working people must not foot the bill for a Brexit downturn in the way they did for the bankers' crash.
"This analysis shows why the government needs to invest in large infrastructure projects to create more decent, well-paid jobs. Other countries have shown that it is possible to increase employment and living standards at the same time."