Britney Spears appears to have apologized for confronting actress Alexa Nikolas several years ago, over claims she had bulled her sister, Jamie Lynn Spears.
In her controversial new memoir, Things I Should Have Said, Jamie Lynn Spears claimed that she had been bullied by Nikolas when they co-starred on Zoey 101. This claim has been contested by Nikolas, who has insisted that she was the one who was bullied.
One thing Jamie Lynn Spears, 30, and Nikolas, 29, seem to be in agreement on is Britney Spears, 40, speaking with the latter about her purported treatment of her younger sister when the pop star visited the set of their Nickelodeon show.
While a passage from Things I Should Have Said describes the moment as "Toxic" singer Britney Spears giving her sister's co-star a firm talking to about her alleged behavior, Nikolas had a different account.
According to Mommyish, Nikolas said in Instagram Live in 2019 that the star "ran at me and started berating me and telling me that she was going to make sure that nothing came of my career... She was like, 'No one messes with my sister,' and she's screaming at me."
Since the January release of Jamie Lynn Spears' book, Britney Spears has repeatedly accused her sister of lying about her in passages discussing their relationship, and the pop superstar's metal health struggles leading to her conservatorship.
Taking to social media recently, Britney Spears slammed her sibling, before referencing Nikolas by name, as she wrote: "The nerve of you to sell a book now and talk s*** but your f****** lying just like you lied about Alexa Nikolas !!!!"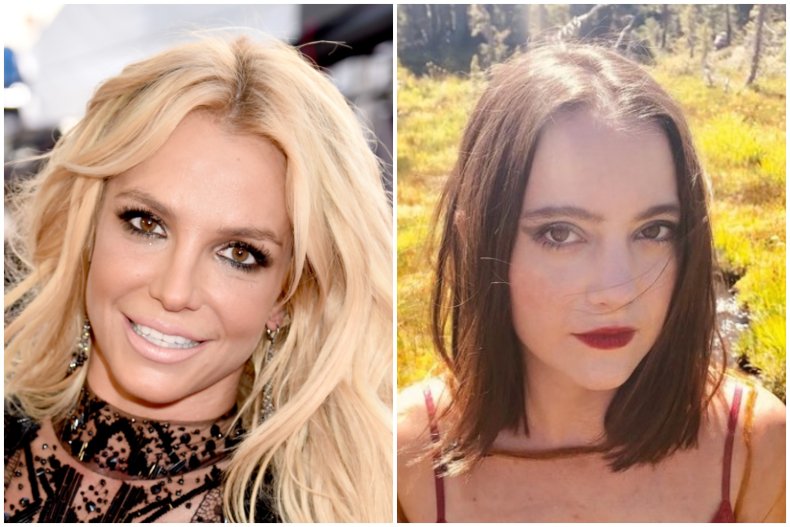 Nikolas evidently caught wind of the post, as she wrote in an Instagram post on January 29: "Thank you Britney Spears! You are an inspiration."
On Monday, Nikolas took to her Instagram Story to share a post that read: "Yesterday my childhood wound fully healed. Thank you."
She added, in part, in a follow-up post: "Yesterday I got an apology. This beautiful human did not deny my reality and instead [apologized] and now my childhood wound is healed."
The bulk of Nikolas' follow-up post was aimed at her former Zoey 101 co-star Chris Massey, who recently told TMZ that he would be open to mediating a sit-down to clear the air between the feuding actresses, adding that "bullying was not a thing" on the set.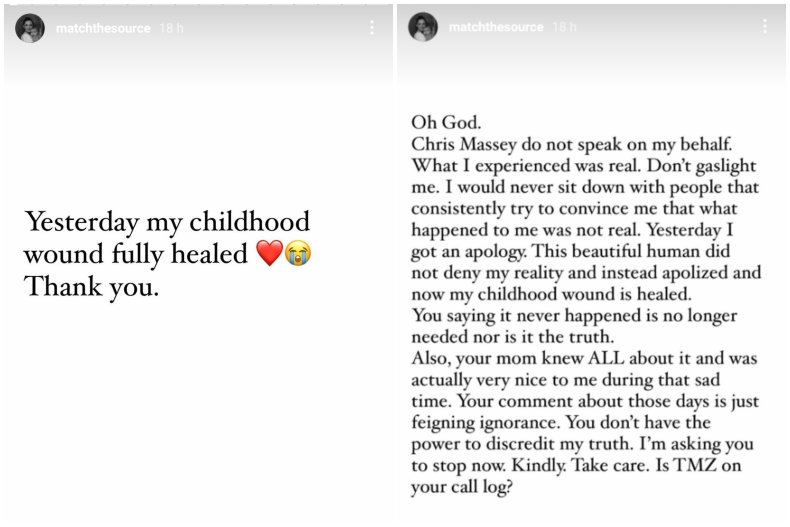 "Oh God. Chris Massey do not speak on my behalf," Nikolas wrote. "What I experienced was real. Don't gaslight me. I would never sit down with people that consistently try to convince me that what happened to me was not real."
"You saying it never happened is no longer needed or is it the truth," she went on. "Also, your mom knew ALL about it and was actually very nice to me during that sad time.
"Your comment about those days is just feigning ignorance. You don't have the power to discredit my truth. I'm asking you to stop now. Kindly. Take care."
Nikolas then shared a screenshot of a direct message that she says she sent to Massey, 32, explaining: "He asked me to let people know he didn't bully me even though I legit never said that..."
Part of the message read: "You didn't bully me Chris. You watched it happen and didn't do anything about it. You didn't mediate when it was actually needed. You didn't care."
Newsweek has contacted representatives of Massey and Britney Spears for comment.