Britney Spears Turns 39 Today, Here's How Much of Her Life She's Allowed to Legally Control
Today, Britney Spears turns 39 years old. She certainly deserves to enjoy her birthday, but unless boyfriend Sam Asghari is treating her for the day, she should save all the receipts for any celebrations.
That's because she remains under the conservatorship of her father, Jamie Spears, as she has been since 2008. This legally-binding constraint on the pop star leaves her without control of her finances, business, or even personal affairs.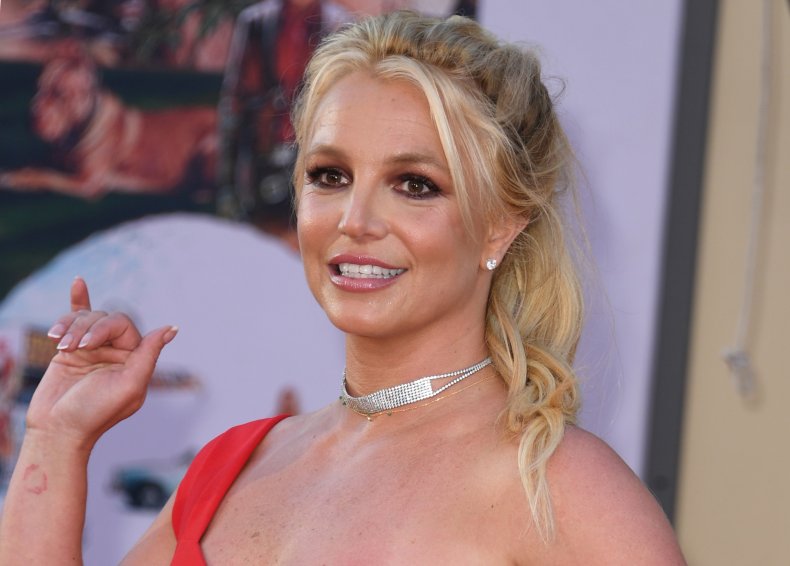 While a #FreeBritney movement calls for her to be, well, freed from such binding rules, it's clear she does prefer to have someone in control of her financial decisions—just not her father. This summer, her lawyer Samuel D. Ingham III requested in court on her behalf for Jamie to be removed from the conservatorship in favor of licensed professional conservator Jodi Montgomery. (Jamie stepped down temporarily from the role in September 2019, but Britney wanted Montgomery to stay on permanently instead.) Judge Brenda Penny of the Los Angeles Superior Court on November 10 declined Britney's request. Judge Penny did not rule out future petitions for Jamie's removal or suspension, so this legal battle between father and daughter could be far from over.
After first becoming a mega-star in the late 1990s, Britney went through a very public breakdown in the mid-2000s. During this time, she had a Vegas wedding that was quickly annulled; married Kevin Federline and had two kids; shaved her head in front of paparazzi; attacked a paparazzo's car with an umbrella; experienced Child Protective Services visiting her young sons; checked in and out of rehab; and was placed on psychiatric hold two times. All this built up to the 2008 conservatorship.
A conservatorship is most often for legal adults who have brain injuries or mental health conditions that leave them unable to care for themselves properly, and a court then assigns someone else to do so for them. Britney Spears's conservatorship leaves her father in charge of both her finances and her day-to-day life. In theory, she has to ask him for permission to do just about anything.
The exact details of her conservatorship remain mostly private, but a New York Times article in 2016 claimed that—at that time, at least—Jamie monitored "her most mundane purchases, from a drink at Starbucks to a song on iTunes" and reported them "in court documents as part of the plan to safeguard the great fortune she has earned but does not ultimately control." Jamie also oversaw his daughter's mental health treatment and approved her visitors.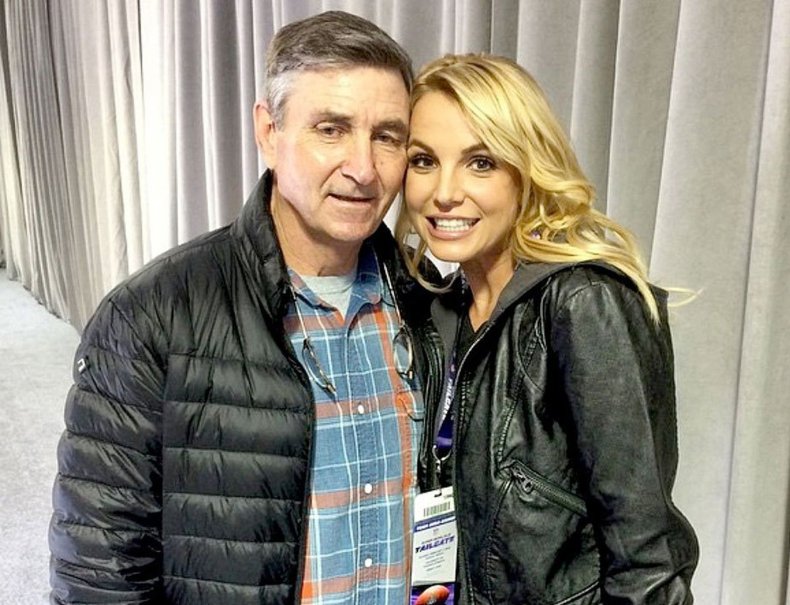 The New York Times also reported Jamie earned an annual salary of $130,000 and took home 1.5 percent of the gross revenues from Spears's Las Vegas residency. But that residency, along with a brief role as a judge on The X Factor and merchandise deals, currently leaves Britney with an estate reportedly worth $59 million.
However, driving a car and who she is even allowed to have visit her is rumored to be monitored. After some reposted material on her social media accounts, fans have even speculated on if her Internet use is restricted. The only detail that is known for certain, though, is that for all those millions of dollars she has earned, none of it is under her control.