Britney Spears Praised for Supporting BLM As Derek Chauvin Verdict Imminent
Britney Spears is once again being praised for her continued support of Black Lives Matter as the jury is deliberating in the trial of Derek Chauvin.
The pop star took to Instagram on Monday night to share a photo of a man holding a sign that reads: "White people have generational wealth. Black people have generational trauma. #WeAreNotTheSame."
The 39-year-old captioned the photo: "Just sayin' !!!!" Adding the hashtags "#BlackLivesMatter" and "#BLM" to the caption.
Many responded to thank Spears for using her platform to support the movement, with one person commenting: "Thank you for speaking up." Another added: "SPEAK ON THAT."
Over on Twitter, one person posted: "Britney still talking about racial inequality when it's not just a cute trend to hop on. Be like Britney."
However, there are many people who do not support Spears' message with a number of people responding with "all lives matter" sentiments.
The "Lucky" singer has shown continuous support for BLM over the last year. Following George Floyd's death last June, she posted: "What the world needs now is love..... my heart breaks for my friends in the black community.... and for everything going on in our country. Right now I think we all should do what we can to listen.... learn... do better.... and use our voices for good."
Black Lives Matter protests have followed the police shooting of 20-year-old Daunte Wright last week. The shooting of Adam Toledo, an unarmed 13-year-old in Chicago last month, has also sparked BLM protests in many cities.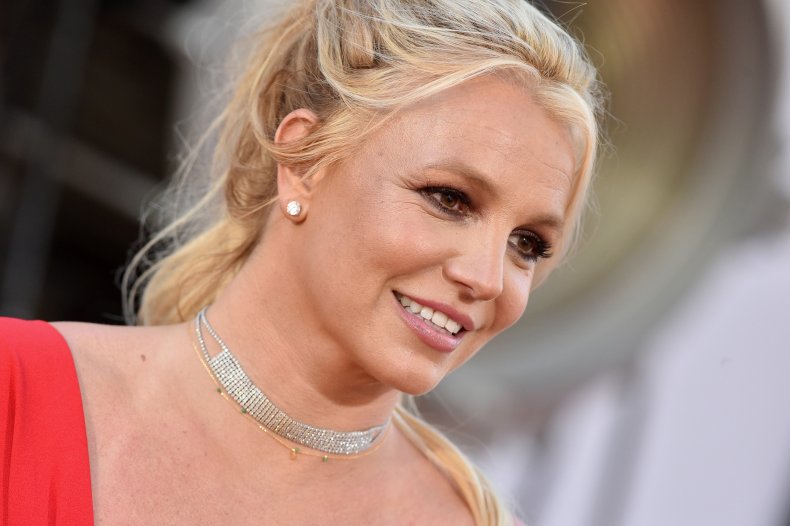 This latest chapter in protests against police brutality comes as the world awaits the verdict in the trial of Derek Chauvin, the officer accused of murdering Black Minneapolis resident George Floyd on May 25, 2020.
Former police officer Chauvin, 45, has pleaded not guilty to second-degree murder, third-degree murder, and second-degree manslaughter. A verdict will soon follow as the jury consider the closing statements by both sides.
Prosecutor Steve Schleicher urged the jurors to focus on the video of Chauvin kneeling on Floyd's neck as he said he couldn't breathe.
"Use your common sense. Believe your eyes. What you saw, you saw," Schleicher said, referring to the footage.
However, the defense argued that Chauvin acted reasonably and Floyd's death was due to heart disease and illegal drug use.
"A reasonable police officer understands the intensity of the struggle," Chauvin's lawyer Eric Nelson said.
Governor of Minnesota Tim Walz has declared a state of emergency for seven counties in anticipation of unrest following the trial verdict as Minneapolis could face protets if the verdict doesn't meet activists' demands for justice.
"Many Minnesotans have expressed their frustrations in a peaceful and constructive manner. However, some individuals have engaged in unlawful and dangerous activity, including looting and damaging public and private property," Walz said in a statement.
"These activities threaten the safety of lawful demonstrators, people in the surrounding communities and first responders."