Britney Spears Case Renews Push for Bipartisan Bill to Improve Oversight of Guardianships
Britney Spears' lengthy legal conservatorship battle has renewed a push on Capitol Hill for legislation to improve oversight of guardianships and protect people from abuse.
This week, Senators Bob Casey and Susan Collins reintroduced the Guardianship Accountability Act. The bill seeks to develop databases to collect and share information, such as background checks, on guardians.
It would also create a National Resource Center on Guardianship to publish training materials for guardians and maintain a database on state laws regarding guardianship and the use of less-restrictive alternatives.
"The high-profile case of Britney Spears shined a spotlight on an issue impacting millions of older adults and people with disabilities living under guardianships or conservatorships," Casey, a Pennsylvania Democrat, said in a statement.
"While many people under guardianships may need help managing certain aspects of their lives, lacking oversight and support make it hard for those experiencing abuse to speak out and seek help," he added.
The Guardianship Accountability Act was first introduced in 2018 as a result of a report that found some guardians have used the system to exploit vulnerable individuals, liquidating their assets and savings for their own personal gain.
In one case, Nevada guardian April Parks stole hundreds of thousands of dollars from people in her care. Parks is behind bars and could spend up to 40 years in prison after pleading guilty to dozens of felony charges.
Collins, a Maine Republican, said the legislation promotes collaboration among law enforcement and social service agencies to prevent guardianship abuse.
Spears will be back in court Wednesday afternoon, this time with her newly chosen attorney, Mathew Rosengart, rather than former court-appointed lawyer Samuel Ingham III.
"I just want my life back. It's been 13 years and it's enough," Spears said in a hearing in June.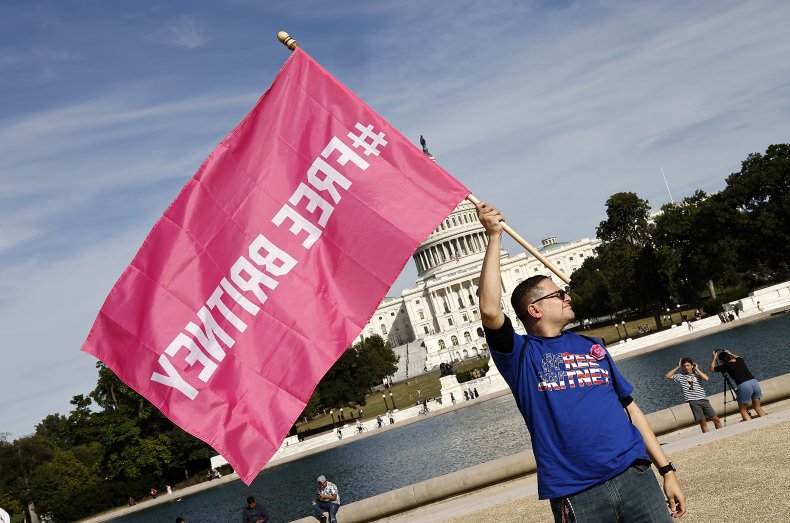 In her June testimony, Spears detailed the restrictions placed on her under the conservatorship arrangement with her father, Jamie Spears. The pop star likened her situation to a form of sex trafficking, detailing how she worked seven days a week while her possessions—such as credit cards and cellphones—were taken away.
Spears also told the court that she has an IUD birth control device in her body that her management would not let her remove, even though she would like to try to have another baby.
Her father remains conservator of her finances but announced in August that he would step down if certain conditions were met.
Rosengart filed a motion ahead of Wednesday's hearing calling for the immediate removal of Jamie Spears from her conservatorship. Rosengart cited a New York Times report alleging Spears' father secretly bugged her home and captured recordings from her bedroom.
"Mr. Spears has crossed unfathomable lines," Rosengart wrote in the legal filing.