Britney Spears Claims Victory, Fans Celebrate as Father Backs Down on Conservatorship
Britney Spears fans celebrated on Tuesday after the singer's father asked a court to end her controversial conservatorship.
Jamie Spears maintained that his daughter's condition had changed "to such an extent that grounds for establishment of a conservatorship may no longer exist" in a petition in Los Angeles County Superior Court, according to NBC News. The elder Spears reportedly argued that Britney was "entitled to have this Court now seriously consider whether this conservatorship is no longer required."
Although Britney Spears had not yet publicly commented on the petition as of Tuesday evening, her lawyer Mathew Rosengart said in a statement that the filing "represents a massive legal victory" for Spears, "as well as vindication." He said that the "investigation into financial mismanagement and other issues" would continue, while vowing that Jamie Spears would not be able to "avoid accountability and justice."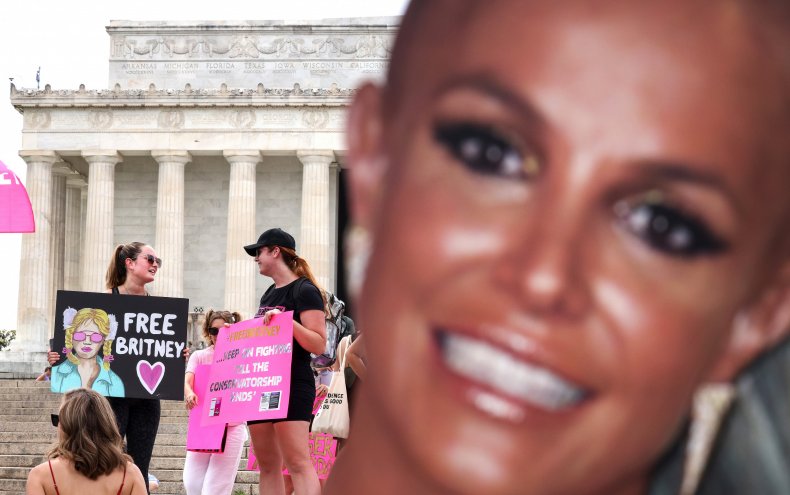 The singer's fans, many of whom had long lobbied for the end of the 13-year conservatorship as part of the "Free Britney" movement, quickly took to social media to celebrate the news.
"So happy for Britney! I hope this is legit and it all goes smoothly," Twitter user @billyvisions_ tweeted.
"Britney, you're free," tweeted @RohitaKadambi.
"Britney is so close to being free, you guys," Archer actor Matt "Lucky" Yates tweeted.
Writer and comedian Ashley Ray tweeted that she was "celebrating my freedom today and britney's."
"Glad Brittany Spears is getting her freedom back," writer Grant Stern tweeted.
Rep. Matt Gaetz (R-Fla.) shared an article about Jamie Spears' petition on Twitter, alongside the comment,"#FreeBritney has the momentum."
"Free Britney!!!" tweeted conservative commentator Tomi Lahren.
Despite the new development, user @drugproblem offered an ominous warning for Jamie Spears, tweeting "We're glad you freed Britney but you're still going to prison baby @JamieSpears."
"Jamie Spears has filed to END Britney's conservatorship...however this seems like a ploy for him to avoid facing repercussions from the probate court for the years of abuses he allegedly committed," comedian and writer Tess Barker tweeted, alongside a snake emoji.
"It took 13 years of conservatorship abuse," tweeted @FreeBritneyBitc. "She can finally live her life and be free I can't believe this. #FreeBritney"
"I simply can not put into words how happy this makes me," @hunturmillur tweeted. "Congratulations, Britney. Have an amazing life."
Regardless of Jamie Spears' petition, the conservatorship that began in 2008 will remain in effect until Judge Brenda Penny rules otherwise. The next hearing in the case, when Rosengart had been expected to argue in favor of the singer's own petition to end the conservatorship, is set to take place on September 29.
Newsweek reached out to Britney Spears' publicist for comment.