Britney Spears' Conservatorship Could Change As Singer's Request for Freedom From Father Heard by Judge
Britney Spears' request to have her father removed from her conservatorship is being heard today in a Los Angeles court.
The singer's father Jamie Spears has had tight control over her life and finances since her public breakdown in 2007, with the arrangement creating a media frenzy this year thanks to the #FreeBritney movement.
The 38-year-old is attempting to retake control in court, where, among other arguments, she wants her father removed as her sole conservator. Spears says her father is unwilling to share control of her $60 million-plus in assets.
A conservatorship is the appointment of a guardian by a court to manage the life of an individual because of their physical or mental limitations. This type of guardianship is usually put in place for a person who is unable to make important personal or financial decisions.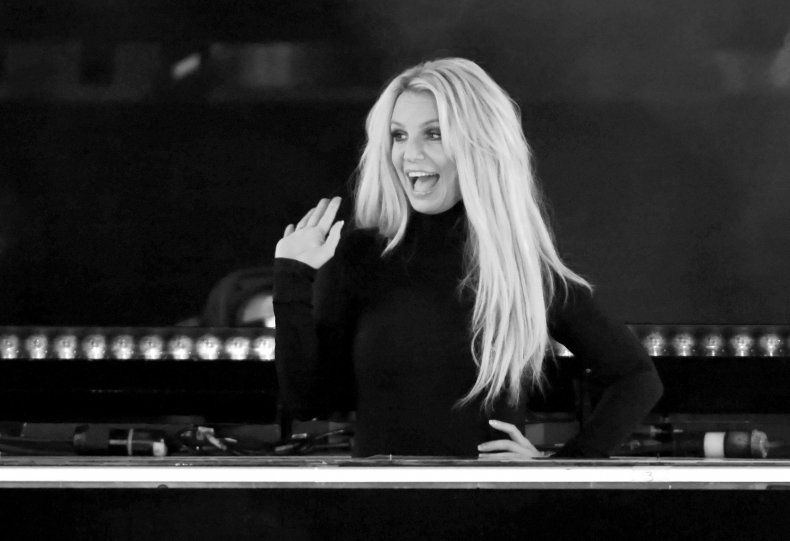 The decision to set up a permanent conservatorship could appear unusual for someone as young as Spears, who has in recent years released a number of albums, completed a Las Vegas residency and worked as a judge on The X Factor.
In a filing in Los Angeles Superior Court this week Spears says she wants to keep in place the conservatorship—which is called a legal guardianship in a number of other states—and nominate a person or company to oversee her estate.
"This is a voluntary conservatorship. Conservatee wishes to exercise her right to nominate a conservator of the estate," her attorney, Samuel Ingham III, wrote in the document.
In October, a petition request to expand her legal team was granted, meaning Spears could hire more lawyers to fight her case.
The "...Baby One More Time" singer now seeks to place financial management company Bessemer Trust in charge of her estate. The firm would control her financial assets and hold the power of attorney for decisions around her health and career.
A hurdle to her claim, however, is her family's insistence that she is vulnerable to undue influence.
Per The Los Angeles Times, Spears' attorney and attorneys for her mother Lynne filed court documents that checked a box stating the singer is "substantially unable to manage his or her financial resources or to resist fraud or undue influence."
In August, Spears said she wanted to make her temporary conservator, Jodi Montgomery, permanent in the role. Montgomery was covering while Jamie Spears was unwell.
Then in September, The Times reported that Spears "strongly opposed" her father continuing as sole conservator and "strongly prefers" to have an independent company placed in charge.
Spears' younger sister Jamie-Lynn has also filed to become the custodian of the conservatorship. If approved by a judge, the former Zoey 101 actress will have extensive control of her sister's fortune.
In his own documents, Spears' father argues that he has performed well in his role.
"Throughout his service as Conservator, Mr. Spears' sole motivation has been his unconditional love for his daughter and a fierce desire to protect her from those trying to take advantage of her," a document obtained by AP reads.
Judge Brenda Penny may not make a ruling today (November 10). Britney Spears is expected to attend court via phone because of coronavirus limitations.