Britney Spears Insists Much of New Documentary About Her Is 'Not True'
Britney Spears has shared her thoughts on the latest unauthorized documentary about her life—and she's given it a far-from-glowing review.
The pop star, 39, is the subject of The New York Times' new documentary Controlling Britney Spears, which was released on Friday and details a host of allegations surrounding her controversial conservatorship.
However, Spears took to Instagram on Monday to reveal that she was far from impressed with the FX/Hulu project, after watching snippets.
Sharing a clip of herself wearing a white crop top with matching low-rise shorts, she wrote: "It's really crazy guys ... I watched a little bit of the last documentary and I hate to inform you but a lot of what you heard is not true!!!
"I really try to disassociate myself from the drama!!! Number one ... that's the past!!! Number two ... can the dialogue get any classier??? Number three ... wow they used the most beautiful footage of me in the world!!! What can I say .. the EFFORT on their part!!!"
She then went on to speak of The Rose Project, the nature of which she has yet to clarify, but has seen her posting red roses alongside cryptic messages—leading fans to believe she was dropping hints about releasing new music.
Spears wrote: "Wow ... since it's such a kind world I will say The Rose Project did stick and I will tell you why ... do you think things happen for a reason or by chance??? The Rose Project - MY ROSE PROJECT - made me a believer !!!
"The day I first posted The Rose Project a random red rose beaded bracelet showed up at my door and I never even ordered it !!! Nobody in the world knew about it except for me!!! I will never forget that day !!!
"I have the original Rose!!! Yes the one that kissed @Madonna and the one who has social anxiety!!!"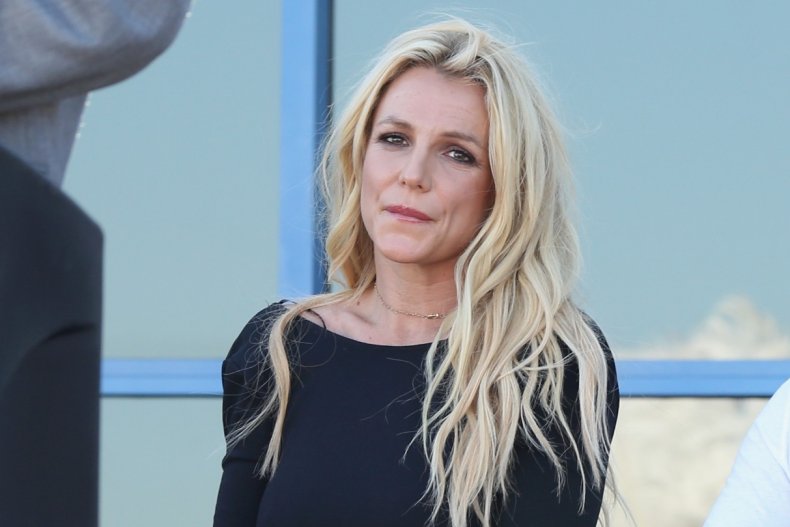 Explaining her choice of ensemble in the post, the "Gimme More" singer concluded: "Pssss wearing WHITE for NEW BEGINNINGS."
Spears' Instagram upload has now been reposted with an opening line that has erased her assertion that much of the documentary was "not true," reading: "It's really crazy guys ... I watched a little bit of the last documentary and I must say I scratched my head a couple of times 🙄🤷🏼‍♀️ !!!"
Despite Spears comments on the documentary, her attorney, Mathew Rosengart, has reacted to allegations made in the film and an accompanying article in The New York Times that the star was kept under heavy surveillance, with her phone and iPad activity monitored and an audio recording device placed in her bedroom.
In a Los Angeles Superior Court filing on Monday, Rosengart wrote in a supplement to a petition seeking Jamie Spears' removal as his daughter's conservator that "the chickens have truly come home to roost."
"Mr. Spears was, of course, never fit to serve, for all of the many compelling reasons already contained in the record, ranging from his lack of financial acumen, to his bankruptcy, to his reported alcoholism, to the trauma he caused his daughter since childhood, to the Domestic Violence Restraining Order recently issued against him," Rosengart stated, per the Los Angeles Times.
"But now, the chickens have truly come home to roost," he went on, adding that The New York Times "reported that Mr. Spears engaged in horrifying and unconscionable invasions of his adult daughter's privacy.
"Specifically, the Times reported that he and others 'ran an intense surveillance apparatus that monitored [Ms. Spears'] communications' and also evidently captured attorney-client communications with her prior lawyer ... a sacrosanct part of the legal system."
Newsweek has contacted a representative of Jamie Spears for comment.
Another documentary on the conservatorship, Britney vs. Spears, was released on Netflix this week.
Jamie Spears recently petitioned to step down as his daughter's conservator, 13 years after he first took on the role of overseeing her professional and personal affairs.
Jodi Montgomery continues to oversee Britney Spears' person. The next court date on the conservatorship is scheduled for Wednesday.