Britney Spears' Dad Denies Claim He Forced Her To Do Diane Sawyer Interview
Britney Spears' father, Jamie Spears, has denied a claim by the star that he forced her to sit down for a controversial interview with Diane Sawyer back in 2003.
In a since-deleted post on Instagram on Monday, the 40-year-old pop star shared a lengthy post in which she slammed news veteran Sawyer for bringing her to tears as she was grilled over her breakup with Justin Timberlake.
And as well as sharing her thoughts on Sawyer, the "Toxic" singer also took aim at her estranged father, accusing him being part of a team that she said "forced" her to talk to the former Good Morning America anchor.
However, Jamie Spears' lawyer Alex Weingarten has insisted in a statement to People that the patriarch was "completely uninvolved" in planning the interview.
"Mr. Spears has no idea what Ms. Spears is talking about. Jamie never set up any interview with Diane Sawyer and was not present for any such interview," read the statement. "He had nothing to do with Britney's career at this point and was completely uninvolved in this interview.
"Jamie loves Britney very much, wishes Britney nothing but the best and hopes that she continues to seek the help that she needs to stay safe and healthy."
In Britney Spears' social media post, she wrote: "Do we dare forget the Diane Sawyer interview in my apartment almost 20 years ago? What was with the 'You're in the wrong' approach?? Geeze... and making me cry???"
"Seriously though... I lived in my apartment for a year and never spoke to anyone," she went on. "[My] manager put that woman in my home and made me talk to her on national television and she asked if I had a shopping problem!!! when did I have a shopping problem??? When I never left my apartment???"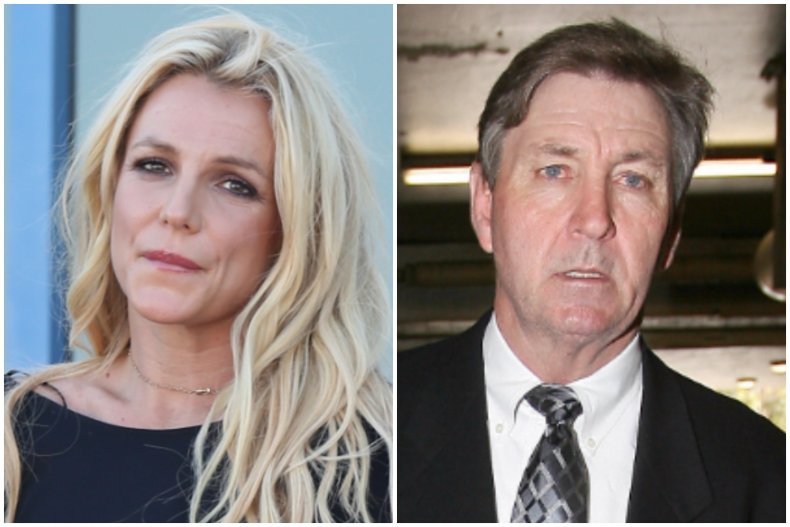 The mother of two went on: "Something I never shared when I had that break up years ago was that I couldn't talk afterward... I was in shock... pretty lame of my dad and three men to show up at my door when I could hardly speak... two days later they put Diane Sawyer in my living room... they forced me to talk!!! I was a baby... I was almost 22 and didn't understand... but I f****** know now!!!
"She said 'a woman or a girl'... I would like to say now 'ma'am I'm a Catholic slut!!!" Britney Spears said of one of Sawyer's questions, adding of the ABC journalist: "She can kiss my white ass."
Newsweek has contacted a representative of Sawyer for comment.
Elsewhere in her deleted Instagram message, the "Gimme More" singer revealed that she was "so proud" after withdrawing $300 from the ATM—something that she had previously stated her recently dissolved conservatorship prevented her from doing.
Admitting that she was "maybe a little" embarrassed to share that news, she added: "I'm more embarrassed for my family for coding the fact that I wasn't allowed to have cash for so long when I worked my little ass off for them...
"I'm embarrassed for the State of California for permitting my father to have me work as hard as he worked me all those years and never seeing a dime... I'm embarrassed for all of them and I'm sad for them because I know my value and worth now... and they LOST ME!!!"
At the height of her battle to be released from her conservatorship, Britney Spears publicly criticized her family, including her mother, Lynne Spears, and her sister, Jamie Lynn Spears. The 13-year conservatorship was dissolved in November, two months after the singer's father was suspended from the arrangement.
As the pop star settles into life without having her person and financial decisions overseen by others, she revealed in her Instagram post on Monday that it is unlikely she will tour again.
Britney Spears wrote, per People: "I know I'm not playing in huge arenas with my loud band anymore but I will be honest and say life on the road is hard!!
"My first three years in the biz and on the road were great but I'll be completely honest and say that after those three tours and the pace I was going... I don't think I ever want to do it again. I hated it."