Britney Spears' Ex Guilty of Trespassing, Battery After Crashing Wedding
Britney Spears' ex-husband Jason Alexander has been found guilty of criminal charges stemming from him crashing the star's wedding at her home in June.
Alexander, 40, recorded himself breaking into the star's Southern California property on Instagram live as wedding preparations were underway for Spears' nuptials with Sam Asghari, before being apprehended by security, whom he battered.
"She's my first wife, my only wife," said Alexander at the time. "I'm her first husband... I'm here to crash the wedding." Spears and childhood friend Alexander tied the knot during a visit to Las Vegas in 2004, though their union annulled just 55 hours later.
"He was able to find his way onto the property and was confronted by security," a spokesperson for the Ventura County Sheriff's Office said at the time, per Variety.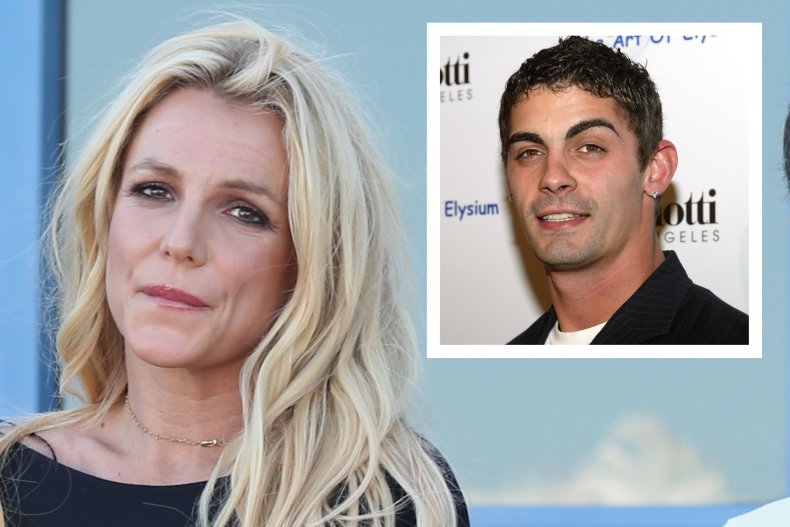 "An altercation occurred with the security officers and that's where the battery occurred, and during the altercation an item was broken, so that's where the vandalism comes into play. And by being on private property, the trespass comes into play," the representative added.
On Thursday, Alexander pleaded no contest to aggravated trespassing and battery, both misdemeanors, per the Ventura County District Attorney's Office.
Citing online court documents, USA Today reported that Alexander was credited with time served after spending 64 days in Ventura County jail since his June 9 arrest. Via a criminal protective order, Alexander has also been prohibited from coming within 100 yards of both victims.
"We're happy with the result," said Erin Meister, the supervising deputy district attorney who prosecuted the case according to USA Today.
"The defendant accepted responsibility for what he did on June 9—he ended up spending two months in jail—and the victims' priority was the protective order," Meister added.
At the time of Alexander's arrest, he was issued a restraining order by a judge who set bail at $100,000. He was also ordered to stay at least 100 yards away from Spears for the next three years.
During a virtual hearing days after the incident, Alexander was charged with felony stalking for the incident. He pleaded not guilty.
Alexander was also charged with two counts of misdemeanor battery, one count of misdemeanor vandalism and one count of misdemeanor trespassing.
Several celebrities were in attendance at Spears and Asghari's June wedding, including Madonna, Drew Barrymore, Selena Gomez, and Paris Hilton. Donatella Versace, who designed Spears' wedding dress, was also in attendance.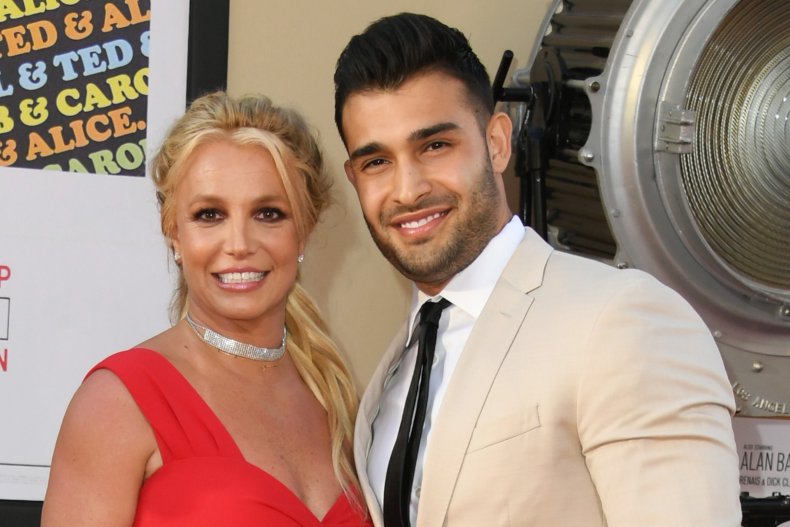 Notably missing from the nuptials were Sean Preston, 16, and Jayden James, 15, the sons Spears shares with her second ex-husband, Kevin Federline.
Federline, whose divorce was Spears was finalized in 2007, sparked his ex-wife's ire after stating in an interview with The Daily Mail that their sons, of whom he has custody, had decided against attending their mother's wedding.
Spears responded by lashing out at Federline on Instagram, and she took aim at her sons, whom she accused of engaging in "hateful" behavior toward her, in a post that was shared and deleted on Wednesday.
Soon afterward, Federline struck back on the image-sharing platform, posting a trio of since-deleted clips showing Spears appearing to argue with her sons on at least two separate occasions.
"I can not sit back and let my sons be accused in this way after what they've been through," he wrote. "As much as it hurts us, we decided as a family to post these videos the boys took when they were 11 & 12. This isn't even the worst of it. The lies have to stop. I hope our kids grow up to be better than this. #NeverFearTruth."
Spears' attorney, Mathew Rosengart, hit back at Federline's move, telling Page Six, in part: "Whether he realizes it or not, Mr. Federline has not only violated the privacy and dignity of the mother of his children, he has undermined his own children, whose privacy he should protect.
"Putting aside his ITV interview, Mr. Federline's abhorrent, ill-advised decision to post an old video of his 11 and 12 year old children was cruel, bottom of the barrel stuff."
Rosengart, who helped free Spears from her 13-year conservatorship, went on to state that Federline may have broken federal law, as the mother-of-two was unaware that she was being recorded and California is a two-party consent state.
Newsweek has contacted Mathew Rosengart as well as Federline through his lawyer Mark Vincent Kaplan.