Britney Spears' Friend: 'Nobody's Allowed to Talk to Her' Since Conservatorship
Britney Spears' former best friend, Sean Phillip, has said that he hasn't been "allowed" to speak with the star since she's been under conservatorship.
Spears is due in a Los Angeles court on Wednesday as she seeks more freedom from a conservatorship that has seen her personal and professional life under tight control since 2008—largely overseen by her father, Jamie Spears
And in the hours leading up to the hearing, Britney Spears' onetime friend and personal assistant Phillip has stated that his contact with the singer has been minimal over the years, citing her impenetrable security team.
Speaking on TV show Good Morning Britain on Wednesday, Phillip said that he ran into Spears while vacationing in Hawaii, but they were forbidden from interacting.
"Nobody's allowed to talk to her," he said. "Her security is controlled by her conservatorship. They tell people that nobody's allowed to talk to her. Everybody needs clearance.
"I bumped into her in London 2009, same thing. It was just like a brief 'hi, bye,' that's it... Nobody's allowed through that filter."
Newsweek has contacted a representative of Jamie Spears for comment.
Phillip, who became friends with Britney Spears in 2003 before taking on the role of her personal trainer and assistant in 2006, also turned his attention to Jamie Spears, opining that his involvement in his daughter's business was never a recipe for success.
"As far as entertainment is concerned, I feel like family should be family to whoever the famous artist is," he told hosts Susanna Reid and Alastair Campbell. "I don't believe family should ever be involved in that entertainer's career.
"It never works out well. there's a few instance where it does, but we all know all the stories of any other artist who had their family involved in their career. it just doesn't end well."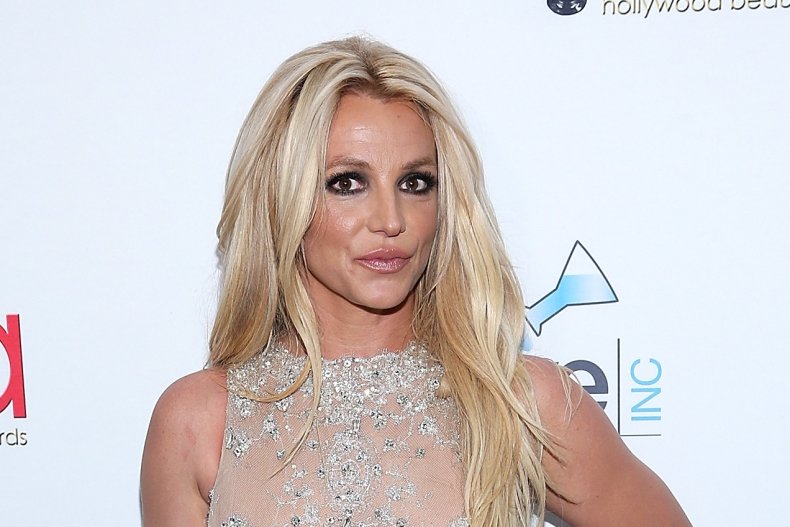 Phillip witnessed first-hand a number of the incidents that led to the star being placed under the conservatorship, amid concerns for her mental health.
But, he insisted, the problems she experienced were very much in line with how most other people would have coped under such pressure.
"There's nothing strange about Britney," Phillip said. "She's quirky, but there's nothing strange about her. What she deals with is strange. If any of us had those external influences in our lives, we would face some problems at some point.
"But I think she's dealing with it well and I don't think she had the choice to deal with it. I feel like there's outside influences over the years, but I'm proud of her for doing what she's doing now and trying to taking control of what's going on."
A big part of the problem, said Phillip, was the relentless paparazzi attention Spears faced before she was placed under the conservatorship.
"During that time, especially 2006/2007, that was the beginning of social media," he recalled. "That was the beginning of photographs being worth a lot more than they were before. And the paparazzi—I'm not saying they're all bad—were so aggressive.
"They were taunting her, they were provoking her. And any of us would probably collapse under the same pressure. That was a very weird time in society in general. Social media just came out of nowhere—bloggers, Facebook—and the level of paparazzi in Los Angeles at the time was crazy. And, unfortunately, she was the number one victim of it."
Over the summer, Spears stated that she's refusing to perform again as long as she remains under control of the conservatorship, and Phillip shared his belief that she will will return to entertaining fans once she gets what she wants.
"She's a performer at heart," he said. "She's a genius at performing. She is so good at what she does. She does it so effortlessly, and I know that's what she loves to do. But I do believe that she's doing the right thing.
"She needs to have control of her career, and I would do the same thing if I was her and had that talent. I would hold out until I knew I had complete control over it."
Describing Spears as a "great mother" to her sons Sean Preston, 16, and Jayden James, 15, Phillip is now looking forward to the other things the star may pursue once she can do as she pleases without seeking permission.
He told his interviewers: "I would love her to travel the world freely and not on tour, to vacation freely, to just live and to not [have] to ask somebody if she can go to Hawaii on vacation. I think she would do a lot."
"I think she realizes right now that she can regain control and have the influence on the world that she wants to have," he added. "She loves helping people, she loves children loving her talent and her music. She wants to inspire... I think she just wants to move forward and take control of it and make it better again, just fix everything."
Phillip concluded: "I just want everybody to know that I think it's gonna get better and I'm glad that she's taking control of everything. She deserves it."
Amid mounting pressure, Jamie Spears recently petitioned to step down as his daughter's conservator. Jodi Montgomery continues to oversee Britney Spears' person until the presiding judge rules otherwise.