Britney Spears' Aunt Labels Jamie Spears 'Barbaric': 'He Caged Her'
Britney Spears' aunt has labeled Jamie Spears "barbaric," saying that he "caged" the pop star during his conservatorship.
Leigh Ann Spears, 54, participated in a rare interview on British television today, where she condemned her brother for his treatment of his daughter. Britney Spears.
"He's barbaric. Who gets to do that to someone? She was just manipulated and used. And he wants to say he protected her? He caged her," she said on Good Morning Britain.
"He swooped in at the perfect moment, when she was at her most vulnerable, to take control. I don't know if he could be prosecuted for anything, but he needs to be held accountable."
Leigh Ann Spears also accused her brother of benefitting from the conservatorship.
"I don't think he was the hero. I think that he manipulated the situation and that he has benefitted from the situation for over a decade," she said.
A judge recently suspended Jamie Spears from the conservatorship, which has seen the singer unable to control her personal or financial affairs since 2008.
The 39-year-old has scored a number of victories in the courtroom in recent months in her bid to end the court-appointed measures that she says have taken over her life.
Her aunt continued: "I don't know what anyone could have done. I know this—if Lynn [Spears, Britney's mother] could have done anything, she would have."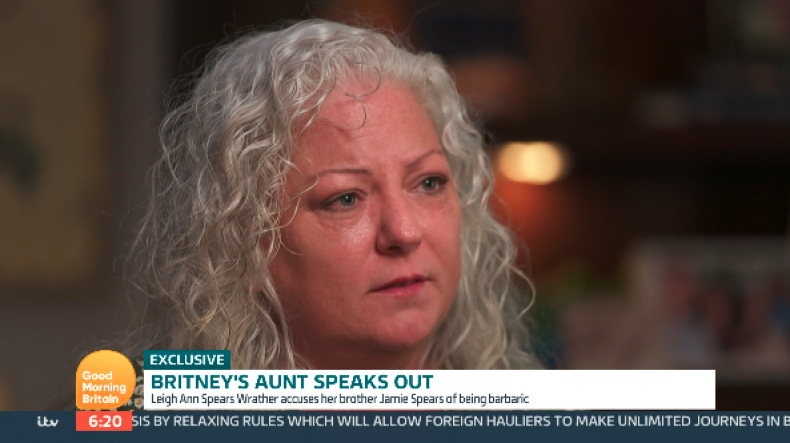 Leigh Ann Spears was asked how her niece felt about the situation.
She replied: "She wants out. She wants away from Jamie. She wants to be free. She wants to get married—she wants to have kids."
Newsweek has contacted Jamie Spears' legal team for comment.
Jamie Spears and his legal team have always maintained that he acted in his daughter's best interest.
His lawyer last month, per The Associated Press, said that Jamie Spears loves his daughter unconditionally and has tried "to do what is in her best interests, whether as a conservator or her father."
Leigh Ann Spears' comments come days after the "Toxic" singer criticized her family, accusing them of being complicit in her conservatorship.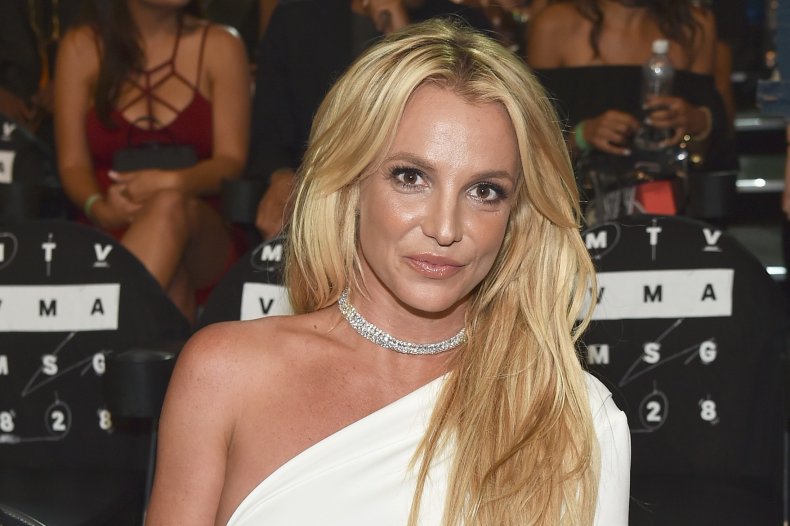 Taking to Instagram, Britney Spears shared a picture of a woman on a mattress with another woman swimming toward her, with the caption: "This picture is everything to me !!! It makes me want to cry ... she's saving her divine feminine sister 🧜🏻‍ !!!!
"I suggest if you have a friend that's been in a house that feels really small for four months ... no car ... no phone ... no door for privacy and they have to work around 10 hours a day 7 days a week and give tons of blood weekly with never a day off ... I strongly suggest you go pick up your friend and get them the hell outta there !!!!!"
The singer then took aim at her family, while also showering praise on her "amazing" attorney, Mathew Rosengart.
She wrote: "If you're like my family who says things like 'sorry, you're in a conservatorship' ... probably thinking you're different so they can f*** with you !!!! Thankfully I found an amazing attorney Mathew Rosengart who has helped change my life !!!!"