Britney Spears' conservatorship may be over, but the pop star's father wants his daughter to continue to pay his legal fees.
Jamie Spears' request that the "Toxic" singer's estate pay the fees has been labeled an "abomination" by the star's attorney.
Her father was suspended by a judge from his daughter's conservatorship earlier this year in a court case that drew global attention.
In documents filed last week, Jamie Spears petitioned to seek the court's approval for his daughter's estate to pay the lawyers who are "participating in proceedings concerning Jamie's ongoing fiduciary duties relating to winding up" the conservatorship, according to Variety.
The outlet reported that Jamie Spears' attorney charges around $1,200 per hour.
"Prompt payment on account of Jamie's attorneys' fees is necessary to ensure the Conservatorship can be wound up quickly and efficiently to allow Britney to take control of her life as she and Jamie desire," the petition states.
During her 13-year conservatorship, Britney Spears' estate covered all of Jamie Spears' legal costs as well as her own legal bills amassed as part of her attempts to end the court-appointed arrangement.
Britney Spear's accused her father of "conservatorship abuse" in her court testimony, and alleged that she had been forced to perform, take medication and wear a contraceptive device against her will.
Jamie Spears was suspended from the conservatorship in September before it was officially dissolved in November.
He has always maintained that he acted in his daughter's best interests following her public breakdown in 2007.
In his latest court filing, documents state that Jamie Spears "dedicated himself" to protecting his daughter had petitioned to end the conservatorship to protect her from persons "feigning concern for Britney's welfare," per Irish Examiner.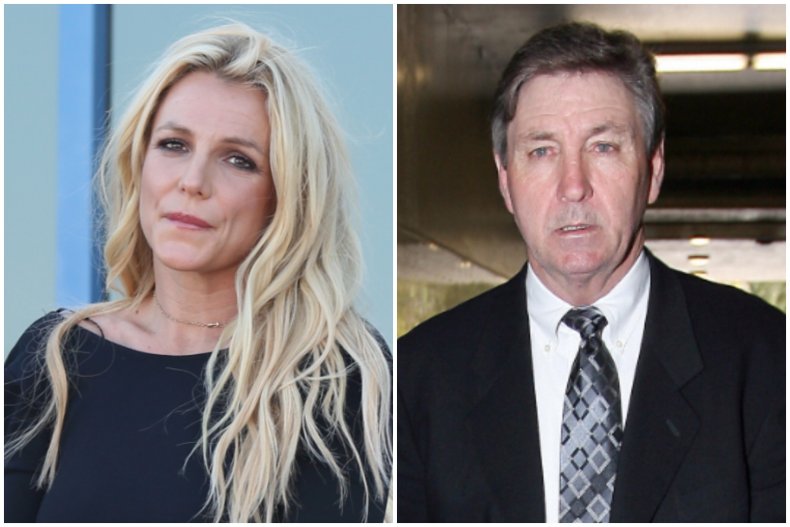 The documents stated: "Jamie stepped up to protect his daughter in 2008 and stepped into the role of co-conservator when Britney was unquestionably incapacitated and victimized by persons seeking to take advantage of her incapacity."
The singer's lawyer, Mathew Rosengart, has called the request an "abomination."
"Mr. Spears reaped many millions of dollars from Britney as a conservator, while paying his lawyers millions more, all from Britney's work and hard-earned money," he said in a statement to the PA news service.
"The conservatorship has been terminated and Mr. Spears was suspended ignominiously.
"Under the circumstances, his petition is not only legally meritless, it is an abomination."
Rosengart added: "Britney poignantly testified about the pain her father caused her and this only adds to it. This is not what a father who loves his daughter does."