Britney Spears And Lithium—What Are The Side Effects?
Britney Spears' harrowing testimony saw the pop star detail her treatment while under her conservatorship with some shocking revelations.
One such revelation was that she was put on the mood stabilizer, lithium against her will.
Following her refusal to do a second Dominion Las Vegas residency, Spears' claims she was immediately forced to take lithium—a mood stabilizer drug used to treat mood disorders, such as bipolar disorder.
However, the "Lucky" hitmaker did not mention any medical condition that may require lithium to be taken.
"I remember telling my assistant, I feel weird if I say no, I feel like they're gonna come back and be mean to me or punish me or something. Three days later, after I said no to Vegas, my therapist sat me down in a room and said he had a million phone calls about how I was not cooperating in rehearsals, and I haven't been taking my medication," she stated, per the court transcript.
"He immediately, the next day, put me on lithium out of nowhere. He took me off my normal meds I've been on for five years," she said of her father, Jamie Spears.
"And lithium is a very, very strong and completely different medication compared to what I was used to. You can go mentally impaired if you take too much, if you stay on it longer than five months."
Britney Spears claimed the drug made her feel drunk to the point where she couldn't carry a conversation.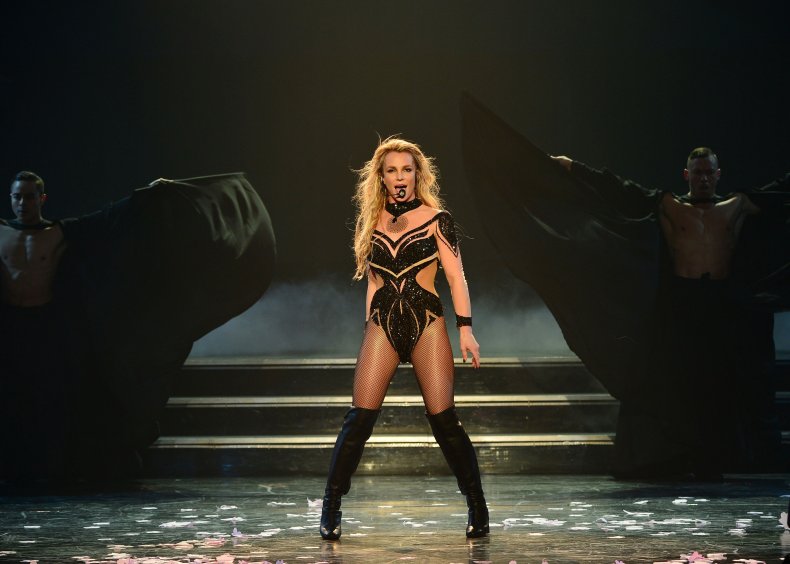 "But he put me on that and I felt drunk. I really couldn't even take up for myself," she said. "I couldn't even have a conversation with my mom or dad really about anything.
"I told him I was scared, and my doctor had me on six different nurses with this new medication, come to my home, stay with me to monitor me on this new medication, which I never wanted to be on to begin with."
The singer also claimed that during this time, there "were six different nurses in my home and they wouldn't let me get in my car to go anywhere for a month."
Britney Spears then claimed that her father was "all for it."
Lithium is used to treat mood disorders such as bipolar, mania and depression and the most common side effects of lithium are feeling or being sick, diarrhea, a dry mouth and a metallic taste in the mouth, per the U.K. health service, the NHS.
It is often prescribed to reduce aggressive or self-harming behavior. The health service also states that "some people find lithium slows down their thinking or makes them feel a bit 'numb.'"
More serious side effects include "loss of appetite, feeling or being sick (vomiting)
problems with your eyesight (blurred vision), feeling very thirsty, needing to pee more than normal, and lack of control over pee or poo, feeling lightheaded or drowsy, confusion and blackouts, shaking, muscle weakness, muscle twitches, jerks or spasms affecting the face, tongue, eyes or neck and difficulty speaking."
In rare cases, patients may experience lithium toxicity and bloods must be regularly monitored.
Due to being placed under the conservatorship, Britney Spears could not object to being put on medication she did not want to be on.
Now, the pop star is asking the court to remove the conservatorship which has been in place since 2007 and gives her father control over most of her key business, financial and health decisions.
Vivian Thoreen, attorney for Jamie Spears, gave a brief statement on his daughter's testimony yesterday, per the Associated Press.
"He is sorry to see his daughter suffering and in so much pain," Thoreen said. "Mr. Spears loves his daughter, and misses her very much."