#FreeBritney: Why People Are Saying Britney Spears Is Being Held Against Her Will In A Mental Health Facility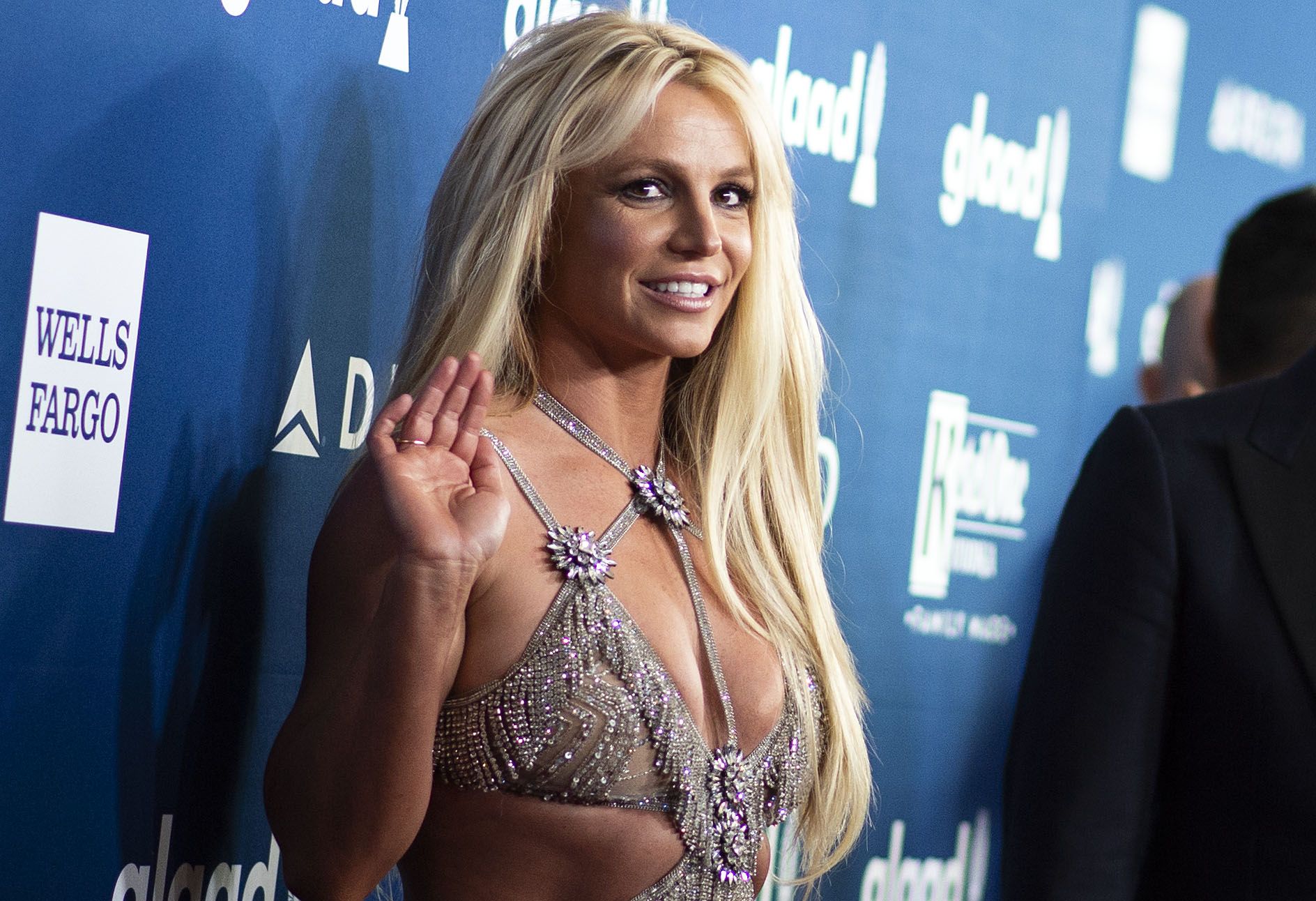 Britney Spears checked herself into a mental health institution on April 3, but some claim that may not be true. A Tuesday episode of Britney's Gram podcast revealed a concerning voicemail from an unnamed, former member of Spears' legal team who claimed the pop icon has been held against her will in a facility since early January, and there's no telling when she'll be released. The hashtag #FreeBritney soon started trending on Twitter, as thousands of fans began to worry for the star's safety.
Podcast hosts Barbara Grey and Tess Barker claimed Spears's conservatorship, money and health, could be reasons why Spears was checked into a facility without her approval. Legally, it's a possibility that Spears's father, Jamie Spears, has ordered his daughter to get help even if she wasn't initially receptive. Spears has been legally confined to a conservatorship since 2008, though she has tried to fight it, and was found mentally unfit to hire a lawyer, according to Britney's Gram podcast.
The voicemail from the anonymous person claimed Spears was not taking her medication, which caused her father to pull his support from her Domination Las Vegas residency. The show was canceled in the first week of January, Spears announcing she was heartbroken but had to take time for her father's deteriorating health. Spears seemingly broke another giant rule: she's not allowed to drive a car under her conservatorship, but was seen driving with boyfriend Sam Asghari. The unnamed caller claimed he had quit Britney's team two weeks prior, and his identity was said to be confirmed by Grey and Barker.
Another clue that led the podcast hosts to the assumption Spears is being held against her will is the resignation of her former co-conservator Andrew Wallet. The lawyer resigned from his position on Spears' estate in March after 10 years, asking a court to grant him immediate release in passionate wording. "Substantial detriment, irreparable harm and immediate danger will result to the conservatee and her estate if the relief requested herein in not granted on an ex parte basis," he stated, as reported by The Blast.
Rumors that Spears is unconsenting to mental health treatment are unconfirmed. Spears and team, Sam Asghari, Jamie Lynn Spears and Kevin Federline did not immediately respond to Newsweek's request for comment on Spears' consent of treatment, or her current state.
A conservatorship legally requires an individual to surrender financial and lifestyle rights to an overseer. The reasoning for a conservatorship can be anything from mental illness or disability to old age. Spears is not the only celebrity to be confined to a legal guardian. Amanda Bynes is also under a conservatorship until 2020, E! Online reported. There is no scheduled end for Spears' conservatorship, according to Entertainment Tonight.