Britney Spears' Mother Likes #FreeBritney Comments Asking To End Daughter's Conservatorship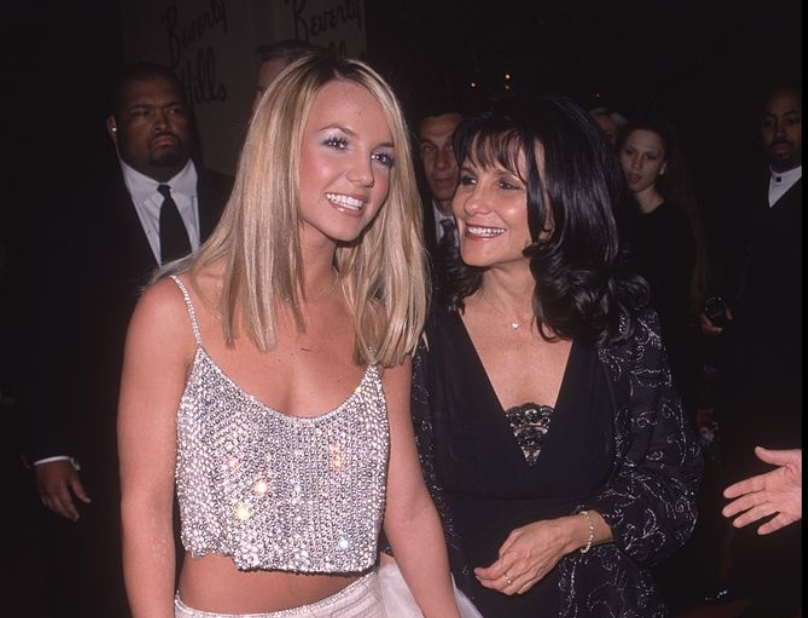 Britney Spears' mother Lynne Spears was noticed for liking a handful of comments surrounding her daughter's lifetime conservatorship on Wednesday, according to screenshots from fans. The famous mother showed her digital support for fans who demanded Spears' conservatorship end amid rumors Spears is being held against her will in a mental health facility. The conversation started the #FreeBritney hashtag on social media platforms.
Under her conservatorship, Spears is not allowed to vote or get married without the approval of her guardian. She also cannot drive a car, a legality she violated when spotted driving with boyfriend Sam Asghari. Lynne liked comments both on Instagram and Facebook that implied Spears should be released from the legal guardianship.
Some of the messages were strongly worded and aimed at Lynne. "As a mother you should do what's right for your daughter even if that means going against your husband," wrote Angie Novella on Facebook, as screenshotted by Twitter user @ShayBSpears. "She deserves happiness, she deserves to be her own self. Just like you took her away from the evil hands of Sam Lufti you should do the same again." The message was liked by Lynne.
The message refers to rumors Lynne intervened when Spears was allegedly in an unhealthy relationship with former manager Lufti.
Lynne is not legally involved in the conservatorship. All legal power is currently held by Spears' father, Jamie Spears, who Lynne split from in 2002. Spears' estate was formerly overseen by a lawyer who abruptly resigned in March.
Spears has been under conservatorship since 2008, though it was originally intended to be a temporary guardianship. It was extended to a lifetime oversight in 2015.
Lynne also liked a comment on Instagram that fans found encouraging. "I really hope you are supporting Britney in trying to end this conservatorship," wrote @jordypaul on Instagram. "I really hope your ailing ex-husband isn't keeping your daughter somewhere against her will."
The mother also posted her own cryptic Instagram post Tuesday. The photo showed a woman on her knees, seemingly praying. "When God's warriors go down on their knees, the battle is not over. It has just begun," the photo read. Lynne captioned it, "This is faith!"
Comments on the post were filled with support for the #FreeBritney movement, and a handful of them were liked by Lynne. Newsweek reached out to Lynne for comment but did not receive a response at the time of publication.