Britney Spears Pens Cryptic Message as Rumors Claim Her Las Vegas Residency Show Flops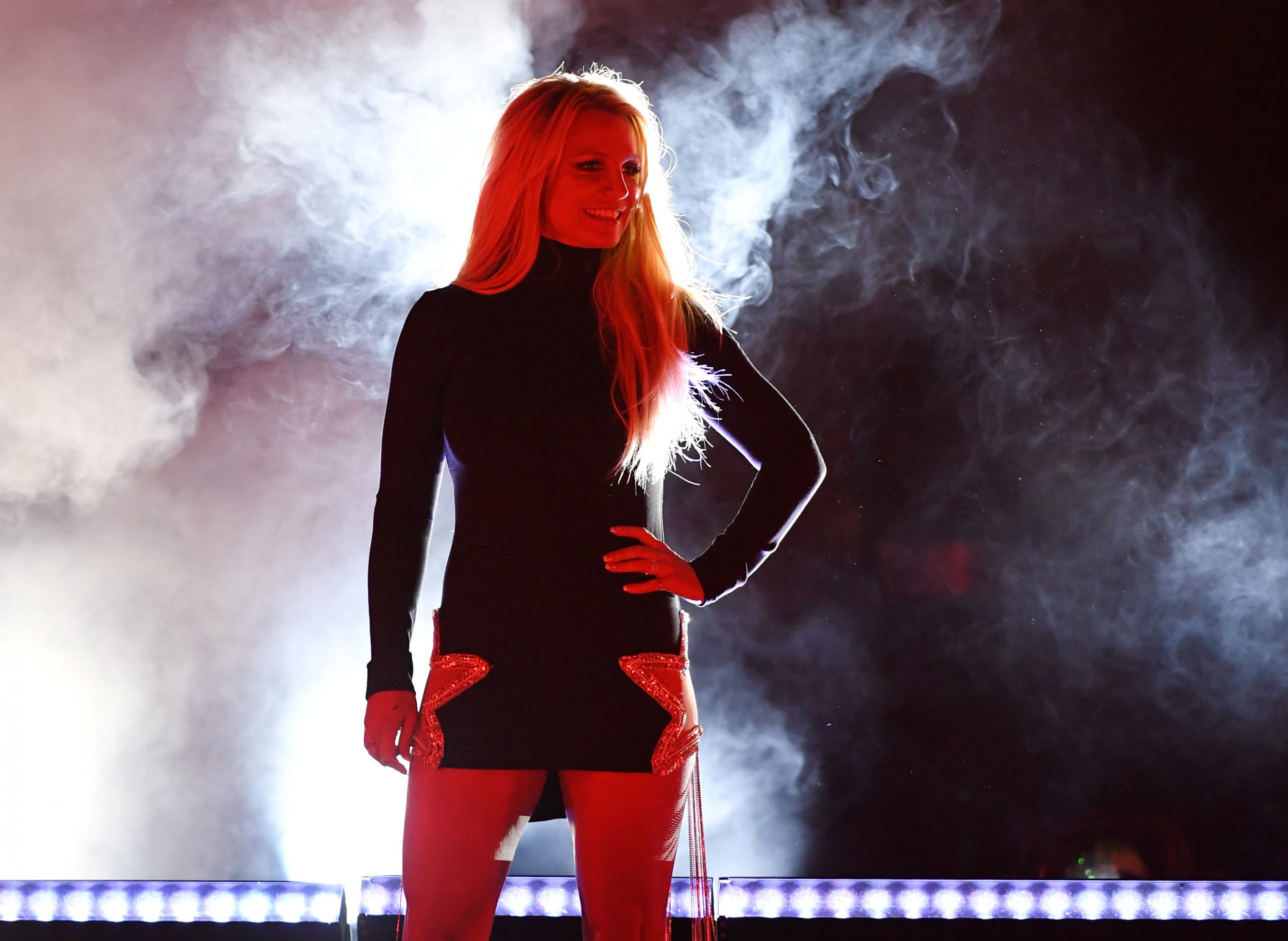 Britney Spears shared a cryptic message amid rumors her second Las Vegas residency is suffering from poor sales.
"You think you know me? Think again," she wrote.
Spears's Britney: Domination is slated to debut February 13, 2019, at Park Theater at Park MGM. There are 32 shows listed at this time, which are currently scheduled out through August 17, 2019. Her last residency at Las Vegas's Planet Hollywood, titled Britney: Piece of Me, started in 2013. It concluded in 2017, but she brought the Britney Spears: Piece of Me Tour to the road this year from July to late October.
According to the New York Post, apparent sources have suggested sales for Spears's shows at Park Theater are sluggish because half of the tickets allegedly remain unsold. The publication further reported how Lady Gaga, who's slated to begin her run at Park MGM in December, sold out her tickets in its first week of availability.
Representatives for Ticketmaster declined to provide comment to Newsweek's report, but Spears's cryptic tweet likely indicates that her next musical era is on the horizon—not poor ticket sales.
Spears, 36, hasn't released new music since her ninth studio album Glory debuted in 2016. The album featured lead singles "Make Me..." with G-Eazy and "Slumber Party" featuring Tinahse. With this in mind, the Britney Army is long overdue for new music from the pop talent.
Spears had spent two and a half years working to develop Glory. She worked really hard to create an album that she was satisfied with, which was a process that involved a bit of trial and error.
"I worked with the most profound, amazing people and it was just really, really cool," Spears told journalist Dan Wootton on ITV's Lorraine in September 2016. "I definitely had the jitters. I was like, 'Oh my God, I hope people like it.' But it worked out."
Spears continued, "When I would go in [to the studio], I would tell myself: 'Dare to suck.' Some days we could come up with amazing things to write with and sometimes we'd have amazing concepts. ...I got lucky though."
Even if Spears's second residency isn't selling well, the show must go on. On Monday, the "Womanizer" singer took to social media to share with fans how she was "teachin' the new boys some new moves at auditions" for Britney: Domination.