Britney Spears Returns to Instagram With New Look, House Amid Fan Concerns
After uncharacteristically switching off her Instagram channel for a number of days, Britney Spears is now back on the platform after fan concern.
The pop star deactivated her account just days after her wedding to Sam Asghari. Her fans speculated about the reason she turned away from Instagram, but they needn't have worried as Spears returned with exciting news she couldn't wait to share.
Within hours of returning late on Wednesday, Spears had posted about her new hairstyle and her new house.
"Haven't been on my honeymoon yet," the 40-year-old wrote in her first post since returning to Instagram, "got married and moved into a new house around the same time ... not the smartest thing to do."
Spears' post was littered with emoji to share how she was feeling as she wrote. "It's so weird I wake up and everything is new, new pool, new kitchen, new bed, I think I'm in shock!"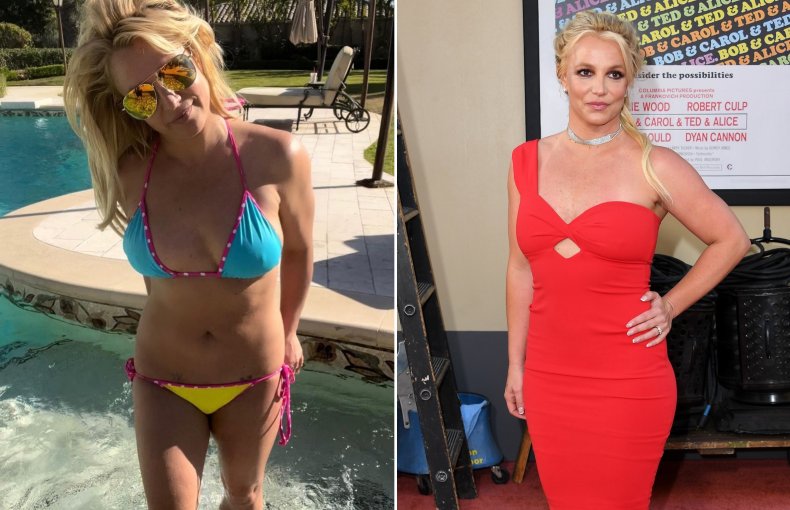 Spears continued, "Figuring out a couple of things, I definitely like being outside but I also like being inside too. My yard is sick so my dogs are in pig heaven." She added, "Change is so great."
Spears also told her Instagram followers that she intends to keep on sharing everything as it keeps her on track. "My family has always had a way of letting me know, well I guess I have a pretty good way as well."
She ended her long captioned message by telling everyone: "I cut all my hair short and my husband just made me a steak, life is good." Her =caption was accompanied by two pictures of herself posing in a bikini sporting her new hair cut, and a short video of her new husband Asghari playing in the swimming pool, teasing their pet dog.
Her comment section for this post was filled with supportive messages and people celebrating the fact that "Britney is back."
As well as the personal post, Spears also shared two more posts. One was a meme, tagging the account of The Lace Collections, and another showed the makeup artwork of Caroline Heggdal.
Before the singer deactivated her account recently, family drama was reignited as she discussed how she was treated during the conservatorship in since-deleted posts.
Addressing her brother, Spears wrote in a now-removed post, "You were never invited to my wedding... GO F*** YOURSELF Bryan."
She also discussed at length her relationship with alcohol and her family's refusal to let her have any during her stint performing in Vegas. She said while she "can't stand most alcohol," she told stories of how she was drug tested weekly, and her family would drink around her after her shows.
While many of Spears' fans expressed their concern about her deactivating or seemingly deleting her Instagram account, many, including TikTok user @yourbestfriendjoshua have celebrated her return.