Britney Spears reacted angrily to her sister Jamie Lynn Spears' interview on Good Morning America where she described her fraught relationship with her older pop star sibling.
Promoting her new memoir, Things I Should have Said, Jamie Lynn Spears said during the interview that she "adored" Britney while the two were growing up, even saying her sister "felt like another momma."
But Jamie Lynn Spears said her sister's behavior changed, describing it as "erratic, paranoid" and "spiraling."
Britney Spears, the singer of "Baby One More Time" and "Toxic," said in her Twitter post Wednesday she was bothered by her sister's remarks about her behavior.
"She was never around me much 15 years ago at that time ... so why are they even talking about that unless she wants to sell a book at my expense???" Britney Spears wrote.
In November, a judge granted Britney Spears' request to dissolve the court-ordered conservatorship that controlled almost every aspect of the pop star's life for 13 years. Britney Spears, 40, was placed in the conservatorship in response to concerns over her ability to manage her own personal and professional responsibilities.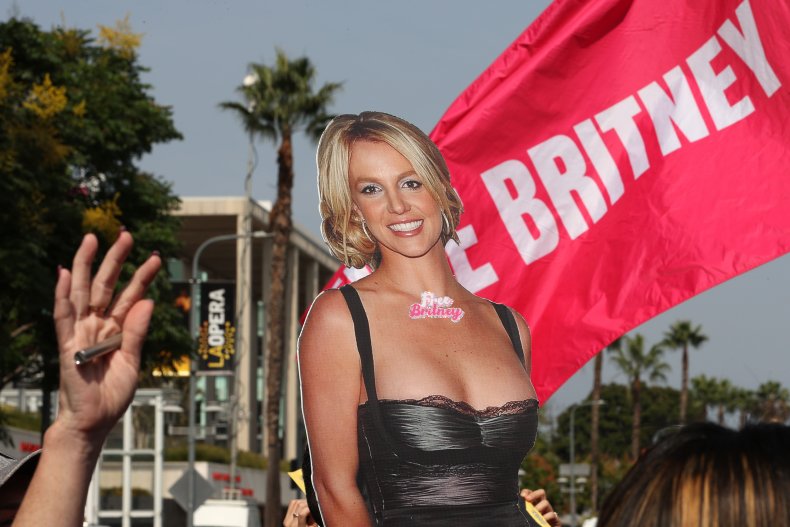 Britney Spears spoke out last year about the anguish the arrangement caused her, and alleged her father, Jamie Spears, had abused the conservatorship while overseeing it.
In her Twitter post, Britney Spears made clear her relationship with her family remained strained. She said they "ruined my dreams 100 billion percent and try to make me look like the crazy one."
"My family loves to pull me down and hurt me always so I am disgusted with them!!!" she said.
Jamie Lynn Spears, a singer and actress who starred in comedy-drama Zoey 101, has faced criticism for not speaking up about her sister's conservatorship. But she said in the interview Wednesday that she was happy when the conservatorship ended.
"First off, I don't understand what it was put into place," Jamie Lynn Spears, 30, said. "I was 17 years old, I was about to have a baby. So I didn't understand what was happening. Nor was I focused on that. I was focused on the fact that I was 17 and about to have a baby. I understand just as little about it then as I do now."
Jamie Lynn Spears was asked about her sister's social media posts last July criticizing her for performing a remix of her song "Till the World Ends," at the 2017 Radio Disney Music Awards.
"Honestly, it was somewhat confusing to me about that. And I actually have spoke to her about that, and I was doing a tribute to honor my sister and all the amazing things that she's done," Jamie Lynn Spears said. She added she still doesn't understand why the performance bothers her sister.
In her reaction on Twitter, Britney Spears acknowledged that it "may sound like a silly thing to most people but I wrote a lot of my songs and my sister was the baby.
"She never had to work for anything," wrote Britney Spears. "Everything was always given to her!!!"
Jamie Lynn Spears said in the interview that she still loves her sister "100 percent" and has "supported her and done what's right by her."
But Britney wasn't in a loving mood in her Twitter post.
Britney Spears, in the post, described how she watched the interview with a 104-degree fever and a bad headache, which she said made watching it easier because "I had to surrender to not caring." In the post, she added that she asked security to bring her an Aleve for her headache, but was told they couldn't leave the property.
"They say in the Bible 'ask and you shall receive'... uhhhhh not in my life ... just like my family, I asked security for Aleve as I laid there with 104 degree fever in bed and he told me No!!!" wrote Britney Spears.
Newsweek has reached out to Jamie Lynn Spears' publicist for a response.