Britney Spears Says Her Conservators Won't Let Her Remove IUD and Have a Baby
Popstar Britney Spears has said that the conservatorship run by her father has required her to wear a contraceptive intrauterine device (IUD). She said she wishes to remove the IUD so she can have a baby.
Spears made her comment remotely during a Los Angeles court hearing on Wednesday. The hearing seeks to dissolve the conservatorship that has controlled her money and personal affairs since 2008.
During the court hearing, Spears called the conservatorship exploitative and overly controlling. She said the stress of its continuation causes her to feel depressed and unable to sleep, and that she cries every day.
"I want to be able to get married and have a baby," Spears said at the hearing. "I have an IUD inside of myself so that I don't get pregnant, but [my team doesn't] want me to have any more children."
"They have me going to therapy three times a week and to a psychiatrist," she added. "I truly believe this conservatorship is abusive. I don't feel like I can live a full life."
In response, Jamie Spears' lawyers told the court, "He is sorry to see his daughter suffering and in so much pain. Mr. Spears loves his daughter very much."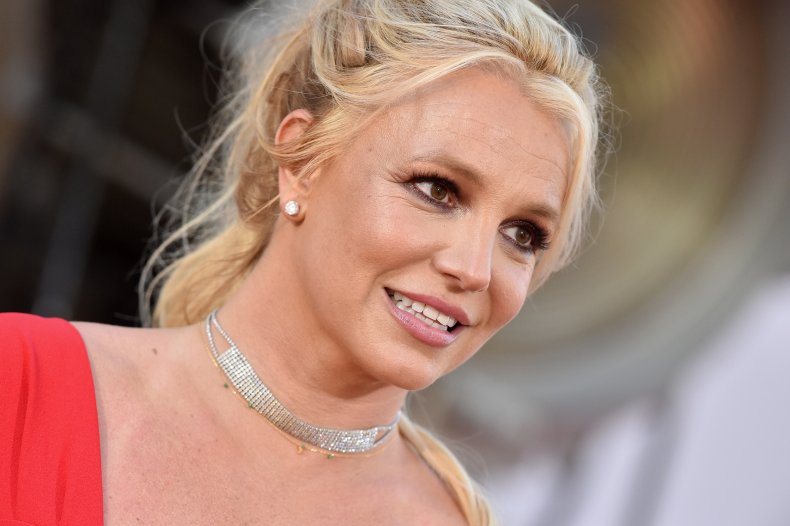 In 2008, Spears' father successfully petitioned the Los Angeles County Superior Court to be granted an emergency "temporary conservatorship" over his daughter's estate and physical well-being. The conservatorship became permanent later the same year.
Jamie Spears petitioned the court after Britney Spears' repeated visits to drug rehab and two hospitalizations for psychiatric issues. The rehab and hospitalizations led to her ex-husband, Kevin Federline, gaining custody of their children.
In court proceedings, her father argued that the conservatorship must continue in order to protect her over $50 million fortune from manipulation and fraud. Legal precedent requires Britney Spears to prove her mental competency before allowing her to dissolve the conservatorship.
In 2009, fans and the website FreeBritney.net began rallying for the conservatorship to be dissolved, calling it unnecessary and illegitimate.
Under the conservatorship, Britney Spears continued to release platinum-selling albums, appeared on TV and performed in a successful four-year Las Vegas residency. However, she said the conservatorship has denied her input on any of their financial arrangements and how the money was spent.
In late 2019, Jamie Spears stepped down as his daughter's sole conservator due to his declining health. Britney Spears' longtime "care-manager," Jodi Montgomery, became her new co-conservator, alongside Jamie Spears.
In 2020, Britney Spears filed a request to permanently remove her father as a conservator. In response, her father claimed that she has dementia and should not be allowed to oversee her fortune.
Newsweek contacted Britney Spears' agent for comment.