Britney Spears Says She Is Not Having 'A Breakdown' Amid Slew of Posts
Britney Spears has insisted that she is not having a "breakdown" as she continues to post about her sons and fellow pop star Christina Aguilera on Instagram.
The pop star made headlines this week when she faced backlash for seemingly fat shaming Aguilera in a post about her dancers.
The 40-year-old also has also continued to post provocative pictures and more confessional voice notes about her rift with her estranged sons and life after her conservatorship.
Posting one of her famous dancing videos on Tuesday night, Spears displayed a move that mimicked crying and told fans: "It's been a while since I've cried on camera 🥲 !!!" she began. "It's not a breakdown ass*****, it's a release that I've needed for a very long time now !!!"
The "Toxic" hitmaker went on to say that such displays of emotion from her a "spiritual experience."
"Spiritual experience for sure !!! I think I need to do that way more 🌹🌹🌹 !!! Psss... bawling," she said.
This post comes as Spears posted a denial about apparently fat shaming Aguilera, telling fans that she did not mention Aguilera's body in her original post.
"By no means was I being critical of Christina's beautiful body, it is what it is !!! I flew to see her show once and the main thing I noticed was the difference of our people on stage !!!" she wrote alongside a drawing of two fairies standing side by side.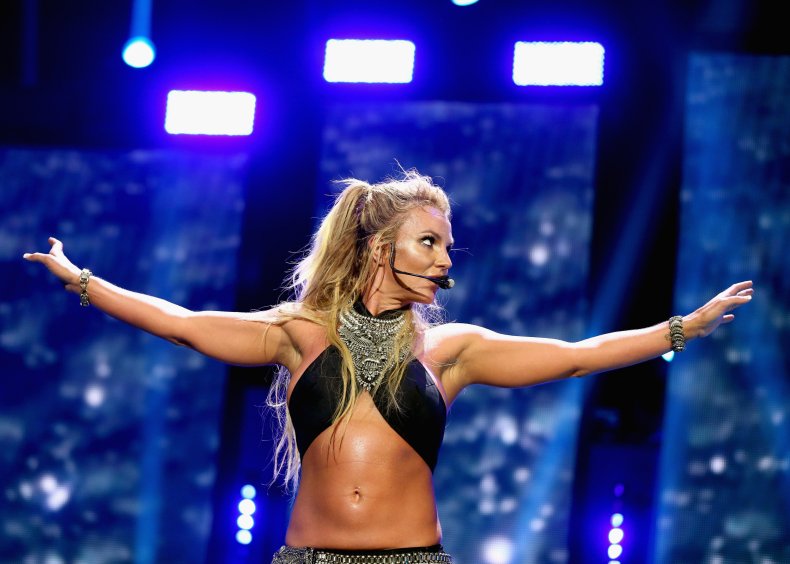 "By no means did I even mention Christina, look at my post !!! I was inspired by her show and she is a beautiful woman of power," Spears added, before thanking Aguilera for "inspiring her."
Spears went on to suggest that her comments were a result of her "insecurities" and treatment by her parents and the media.
In her original post, Spears posted a quote attributed to comedian Rodney Dangerfield in a new Instagram post on Monday that read: "I found out there was only one way to look thin: hang out with fat people."
"I mean if I had Christina Aguilera's dancers I would have looked extremely small... I mean why not talk about it ??" she wrote in part, in what seems like an insult to the "Beautiful" singer's body.
Meanwhile, Spears posted another series of photos to Instagram, this time, to wish her sons a happy birthday.
"Happy birthday Preston and Jayden 🎉🎈!!! Love you both so much 🥰 !!! These photos are from last year !!!" she wrote.
The post comes after Spears made a number of public statements directed toward her family in the past couple of weeks after her 15-year-old son Jayden James took part in an interview with his father Kevin Federline discussing their estrangement from the pop star.
Federline recently angered Spears' fans by sharing video footage of her arguing with their sons. It resulted in Spears lashing out at him and her sons on Instagram, celebrities voicing their support for the pop star and Spears' lawyers making a statement.
The former couple are parents to Sean Preston, 16, and Jayden James, and it has emerged that the singer has been estranged from her sons in recent months.