Britney Spears Says She 'Was Embarrassed to Share What Happened' in First Post Since Testimony
In her first public Instagram post since giving a revealing testimony in a public hearing on her controversial conservatorship, Britney Spears posted an emotionally charged statement on Thursday saying, "I apologize for pretending like I've been ok the past two years ... I did it because of my pride and I was embarrassed to share what happened to me."
She posted her statement along with an image of a child holding a teddy bear in a forest with a quote attributed to Albert Einstein: "If you want your children to be intelligent, read them fairy tales. If you want them to be more intelligent, read them more fairy tales."
"I just want to tell you guys a little secret," she told her fans. "I believe as people we all want the fairy tale life and by the way I've posted ... my life seems to look and be pretty amazing."
Much of Spears' content on social media is made up of short videos of the Grammy winner dancing solo in front of the camera in midriff-bearing costumes. She often accompanies her videos with upbeat commentary full of emojis and positive quotes.
Fans of Spears and members of the #FreeBritney movement have expressed concern in the past that her public persona might be undergoing "scrubbing" or editing to present a sunnier picture of the multi-platinum pop icon's life, when she may be actually in an abusive situation, since being under the control of her father, Jamie Spears', conservatorship.
The New York Times-produced documentary Framing Britney Spears brought this issue into mainstream focus earlier this year.
"I'm bringing this to peoples attention because I don't want people to think my life is perfect because IT'S DEFINITELY NOT AT ALL ... and if you have read anything about me in the news this week 📰 ... you obviously really know now it's not !!!!"
In her public hearing Wednesday, the star detailed a series of abuses she has allegedly been undergoing at the hands of her legal conservators since 2008, including being forced to work against her will, take lithium against her will, having her phone and wallet taken away, and even denied access to a doctor to remove her IUD so she can attempt to have a third child.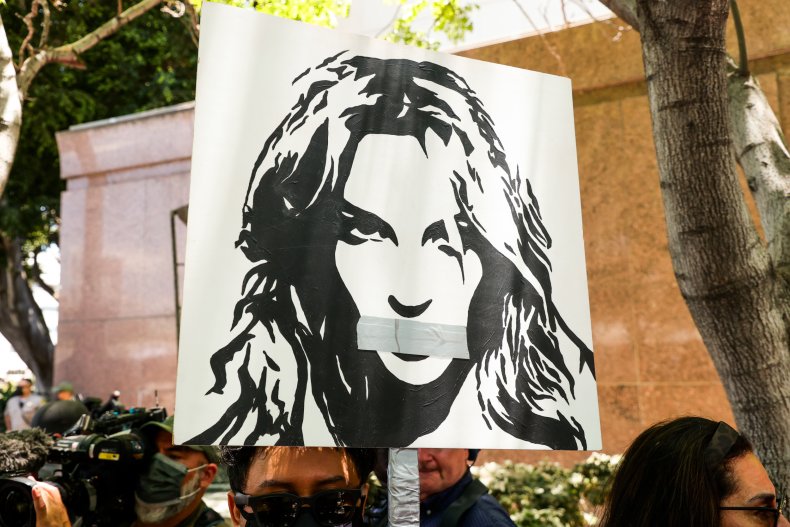 In her Thursday Instagram post, Spears credited her mother with "pretending like everything was ok" for the sake of her and her siblings growing up.
The star also acknowledged that it's common for people to use social media to try to present their lives "in a fun light" that might not reflect reality. But rather than denounce the practice, Spears said "Believe it or not pretending that I'm ok has actually helped."
"So I decided to post this quote today because by golly if you're going through hell," she said.
"I feel like Instagram has helped me have a cool outlet to share my presence ... existence ... and to simply feel like I matter despite what I was going through and hey it worked," she continued, appearing to backtrack on her former apology about lack of transparency to her fans. "So I've decided to start reading more fairy tales 👑🧚‍♀️🦄 !!!!!"
It was not immediately clear if her ending statement which appeared to contradict her apology to her fans did so intentionally or not.
Newsweek has reached out to Spears through her publicist for comment.