Britney Spears 'Offended' by Body Improvement Consultations: 'Kiss My White A**'
Britney Spears says she's "offended" by consultations for "body improvements," telling practitioners of cosmetic procedures to "kiss my white a**."
The pop superstar, 39, took to Instagram on Thursday to share a photo of herself posing topless as she spoke about her distaste for being told what somebody else believes should be changed about her body.
In the image, she was seen proudly posing in a pair of white denim shorts, while she accessorized with a selection of jewelry that included a gold necklace.
Captioning her post, she wrote: "What is it with consultations for body improvements ???? Is it me or is anybody else offended by these experiences ... maybe I'm extremely sensitive ... either way I would rather fall off a cliff 🕳 than have a doctor tell me what he thinks is wrong with my body image ... lesson learned !!!! Psss kiss my white a*** 💋🍑👋🏻 !!!!!"
The "Toxic" singer received an outpouring of support for her defiant statement, with one fan praising her for "taking her power back," while another assured the mother-of-two: "You're perfect as you are queen."
Over the summer, the star shared a series of topless photos of herself on Instagram, and in July she explained her reasons for posting the images.
"No guys ... I didn't get a boob job in just a week ... nor am I pregnant ...," she wrote. "I have boobs in these pics cause I devoured food 😋 !!!! Before I show you more pics of my body ... I want you to understand my thoughts on exposing my skin !!!!
"In my opinion it's quite twisted the immediate response of when any woman is hot and they want to shed a layer ... no ... I'm not talking in a strip club or a performance ... just on a practical scale of being in your car and realizing you're wearing a stupid long sleeve shirt in the summer !!!!
"The immediate reaction to any woman who does this after shedding a layer is DAMN I FEEL BETTER ... therefore you think you look better !!!
"I've had a billion shows where I've done that and to my horror uhhh we'll ... sometimes I didn't look so great ... TOO MANY TIMES and it's embarrassing as f*** but in my imagination it felt great !!!!
"I mean I don't want anybody to see the big dimple on my a** but I feel like performing made me too self conscious about my body and that's not attractive ...."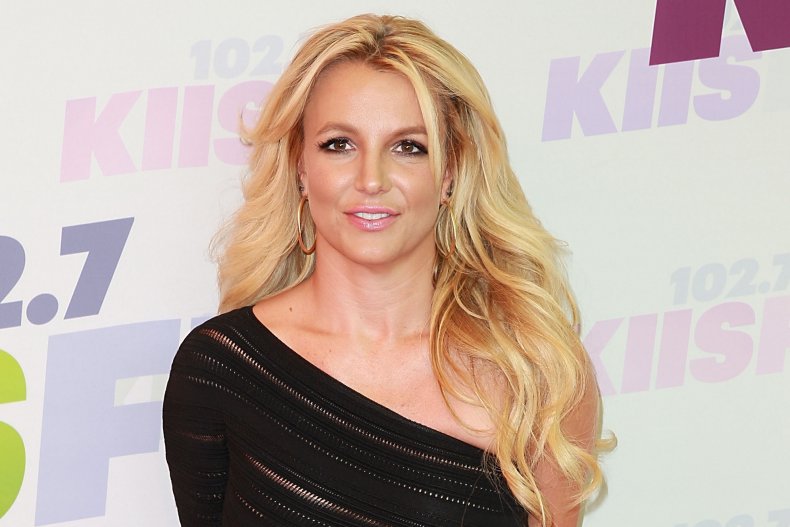 The star went on: "anyways I bet you're wondering why I'd expose my body NOW ... well it's because I was born into this world naked and I honestly feel like the weight of the world has been on my shoulders and it's made me view myself that way !!!!
"I wanted to see myself in a lighter way ... naked ... like the way I was born and to me looking back at my pictures when I shoot it's insane the psychology in seeing myself in my purest form gives evidence that pain ... hurt ... tears ... and heavy burdens aren't who I am.
"I am a woman .... a beautiful ... sensitive woman who needs to look at myself in my purest form !!! No ... I'm not going to do topless pics for the rest of my life cause that would get boring but it sure as hell helps when you need to be enlightened 🤷🏼‍♀️🤷🏼‍♀️🤷🏼‍♀️ !!!!"
A number of Spears' fans have taken her posts as the star asserting her freedom, as she started to share them at the height of her conservatorship battle.
A Los Angeles judge recently suspended the singer's father, Jamie Spears, from the conservatorship, which has seen decisions on Britney Spears' personal and financial affairs taken out of her hands since 2008.
Jamie Spears oversaw the personal and financial arms of the conservatorship from 2008, amid concerns for his daughter's mental health.
In 2019, he was replaced by Jodi Montgomery on the personal branch of the conservatorship after stepping down, citing health reasons. Since his suspension, the Spears patriarch has been replaced by accountant John Zabel.
Britney Spears' legal team has launched a bid to have the conservatorship dissolved altogether, with a hearing on the matter set for November 12.