Britney Spears's 'Toxic' Gets New Tributes From Flight Attendants In Israel And Thailand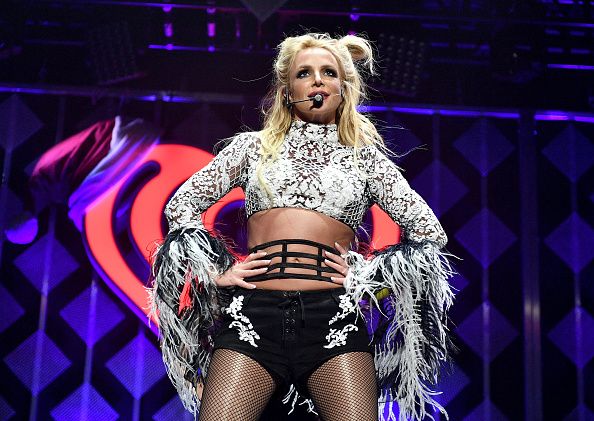 Britney Spears has inspired some pretty creative tributes this week. The pop star is in the midst of a tour abroad before returning to Las Vegas to continue her residency at The Axis in Planet Hollywood.
As she makes her way to Thailand, Hong Kong, Singapore and Israel in the coming days, her arrival has been preceded by two grand welcome gestures in the form of "Toxic" parodies. The airline crew members who made them might just be as addicted to Britney as she is to the nameless individual she sings about in her hit song from 2003.
"In less than two weeks, Britney Spears will board an El Al flight on her way to a performance in Israel," reads the description to a video posted on Tuesday to the airline's Facebook page (in Hebrew). "In the meantime, our flight attendants prepared a special tribute with their own rendition of the hit Toxic."
Spears makes her Israeli debut on July 3 at Hayarkon Park in Tel Aviv. The concert was reportedly such a major event in the country that the Israeli Labor Party postponed its primary, which had originally been scheduled to take place on that date, until the following day. The decision was meant to ensure that voters could get to their polling stations and that there would be enough security guards to work both the concert and the primary.
But before she heads to Israel, Spears has two concerts in Bangkok, on Friday and Saturday, a stop that inspired another "Toxic" tribute. Flight attendants from Nok Air, a low-cost airline that operates mostly domestically, filmed a video that declares in its opening: "#weloveBritney #welcometoThailand."
"We are really excited to see our crew's initiatives to make this incredible video," Pinyot Pibulsongkram, Nok Air's vice president of marketing and sales, told CNN. "Not only that they are excited about Britney landing in Bangkok and love the song 'Toxic,' but they also had a lot of fun representing our brand."
The El Al and Nok Air videos come just a few months after another "Toxic" tribute from a flight attendant. Assraf Nasir of Malaysia's AirAsia X was alone in his rendition, but it looks like he might have had the most fun.
All these, of course, reference Spears's original video, in which she takes on the role of a singing, dancing flight attendant.