Britney Spears Under Investigation for Allegedly Striking Employee at Her Home
Britney Spears is a suspect in a battery investigation, the Ventura County Sheriff's Office said Thursday, according to NBCNews.com
An employee for Spears claimed the 39-year-old singer struck her during a dispute at Spears' home on Monday morning. The woman, a housekeeper, was confronted by Spears and had her cellphone slapped out of her hand by the star, NBCNews.com said.
Spears lawyer Mathew Rosengart denied the allegation against Spears in a statement to Newsweek.
"This is overblown sensational tabloid fodder—nothing more than a manufactured 'he said she said' regarding a cellphone, with no striking and obviously no injury whatsoever. Anyone can make an accusation, but this should have been closed immediately," Rosengart wrote.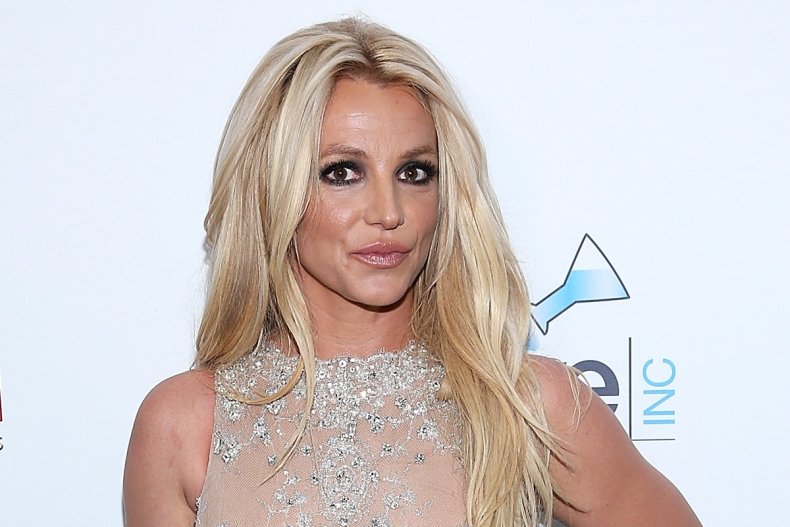 KCBS-TV in Los Angeles said that the employee was not hurt in the incident and that deputies would not reveal further details about the dispute.
The Ventura County Sheriff's Office is investigating, according to KCBS, and will submit a file to the district attorney's office. It will then be decided if a misdemeanor battery charge will be filed against Spears.
Newsweek reached out to the county sheriff's office for comment but did not hear back before publication.
Spears has been the subject of a high-profile legal battle with her father, Jamie Spears, over his court-appointed conservatorship of her estate. Jamie Spears has overseen matters for his daughters after she went through a series of involuntary psychiatric holds, but last week he said he would step down as conservator if certain conditions were met.
The conservatorship controversy led to the "Free Britney" movement, which has spread across social media. Fans have demanded that she be granted freedom from her father's conservatorship and have rallied for her outside courtroom hearings.
The New York Times–produced documentary Framing Britney Spears, released earlier this year, brought even more attention to her cause, as well as public discussion about the emotional and mental toll stardom has on young artists.
On June 23, Spears delivered an emotional testimony in court via Zoom, in which she described herself as "traumatized" by the prolonged conservatorship struggle. Days later, a story in the July 3 issue of The New Yorker said Spears had called 911 a day before the testimony, saying she was a victim of abuse because of her father's conservatorship.
Though she has not made public appearances recently, Spears has kept fans updated with regular updates on her official Instagram account.
Update (08/19/21, 4:25 and 4:50 p.m. ET): This story has been updated to include more information from NBCNews.com and a comment from Britney Spears' attorney. It was further updated to include more information about Spears' conservatorship case.