Brits Say Putin Shows NATO Is Useless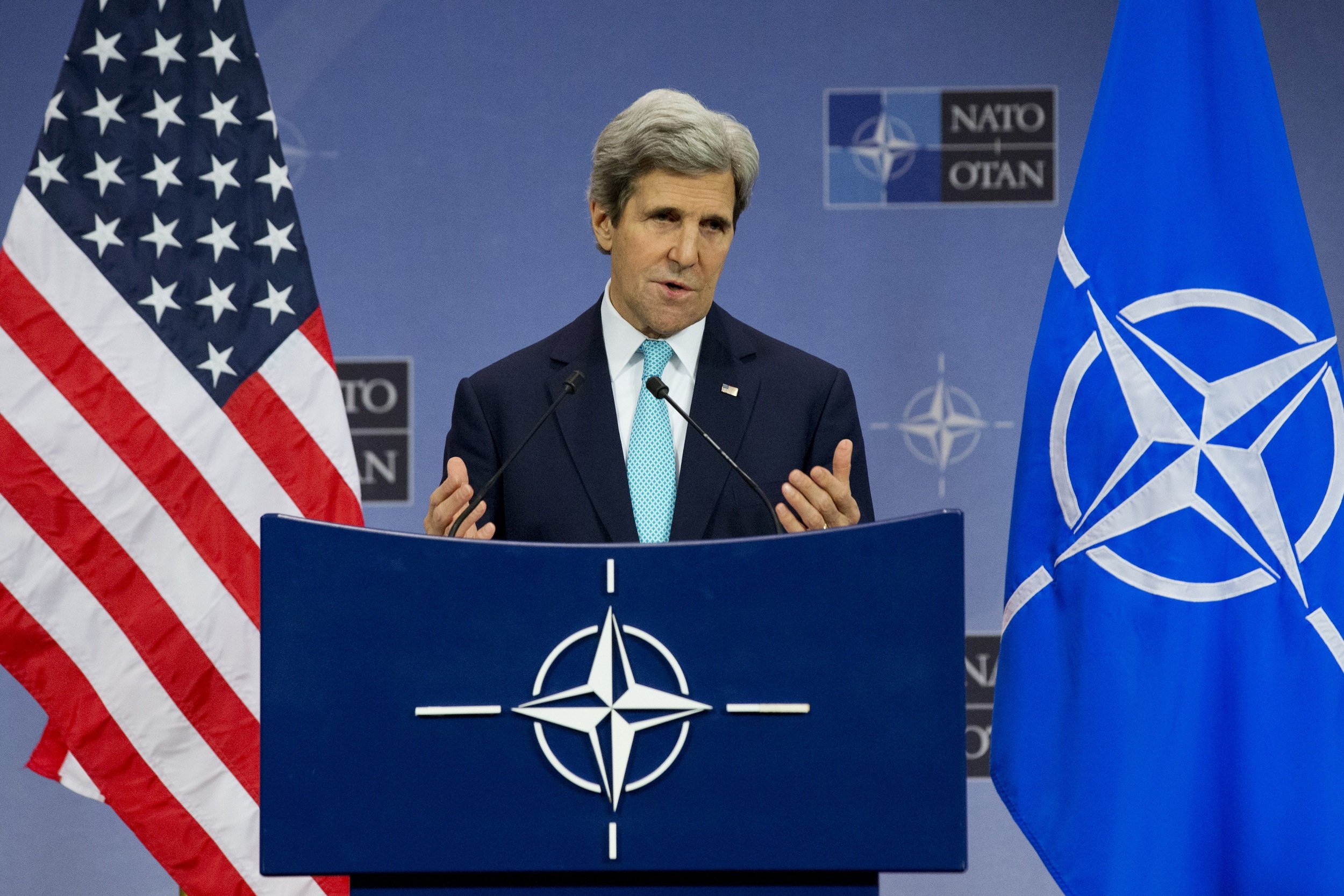 NATO, the U.S.-led military alliance that has protected America and western Europe from attack since the end of World War Two, is no longer fit for purpose.
The growing aggression of Russian president Vladimir Putin and his territorial ambitions, as displayed in his annexation of Crimea and his supplying pro-Russian rebels in Ukraine, has shown the North Atlantic Treaty Organisation (NATO) to be ill prepared.
There is even doubt whether major powers like the U.S., Britain, France and Germany would be prepared to intervene if smaller NATO nations, like the Baltic states of Latvia, Estonia and Lithuania, were invaded by Russia.
That is the stark verdict of British lawmakers, members of the Commons Select Defence Committee. In a scathing assessment of NATO's inability to respond to emergencies such as Russia's war against Georgia and Ukraine in Crimea, and Russia's use of stealth methods to destabilize Ukraine, they conclude that the Atlantic alliance has been "too complacent about the threat from Russia, and it is not well prepared." They call for the next NATO summit, to be held in Wales in September, to station more military forces in the Baltic states to deter a Russian invasion.
"NATO is currently not well prepared for a Russian threat against a NATO Member State," the committee's report says. "A Russian unconventional attack, using asymmetric tactics … designed to slip below NATO's response threshold would be particularly difficult to counter. And the challenges which NATO faces in deterring, or mounting an adequate response to, such an attack poses a fundamental risk to NATO's credibility."
"The risk of attack by Russia on a NATO Member State, whilst still small, is significant," said the committee's chairman, member of parliament Rory Stewart. "We are not convinced that NATO is ready for this threat." He warns that "the nature of Russian tactics is changing fast -- including cyber-attacks, information warfare, and the backing of irregular 'separatist groups', combining armed civilians with Russian Special Forces operating without insignia. We have already seen how these tactics have been deployed by Russia and its proxies in Ukraine to destabilize a NATO partner state, annex part of its territory, and paralyze its ability to respond."
Stewart warns that Russia may extend its ambitions westwards – and that NATO has no plan to counter an invasion. "The instability in Russia, President Putin's world-view, and the failure of the West to respond actively in Ukraine means that we now have to address urgently the possibility - however small - of Russia repeating such tactics elsewhere," Stewart says.
The Committee recommends:
• Pre-positioning military equipment in the Baltic States.
• Continuous NATO troops on training and exercises in the Baltic.
• Large-scale military exercises.
• Improvements to NATO's rapid reaction force and the establishment of a new Standing Reserve Force.
• Improved warning procedures of imminent attack.
• New tactics to respond to the threat of "ambiguous" attacks from Russia - including how to counter threats from cyber, information warfare, and irregular militia.
• A reconsideration of Article 5 of the Washington Treaty that set up NATO that requires that an armed attack on one NATO State to be treated as an attack upon them all, to allow for a response to less conventional attacks.