Brittany Gosney Admits Killing Her Son, 6, And Dumping His Body in Ohio River
A 6-year-old boy was killed after he was abandoned by his mother in a park and then run over and dragged when he attempted to get back in the car.
Brittany Gosney, 29, left her son, James Robert Hutchinson, at a Preble County Park and then dragged his body for a distance as the boy desperately clung to the car before returning to dump his body in the Ohio River, police say.
Gosney initially reported her young son was missing to police on Sunday morning, February 28, but later admitted he was, in fact, dead.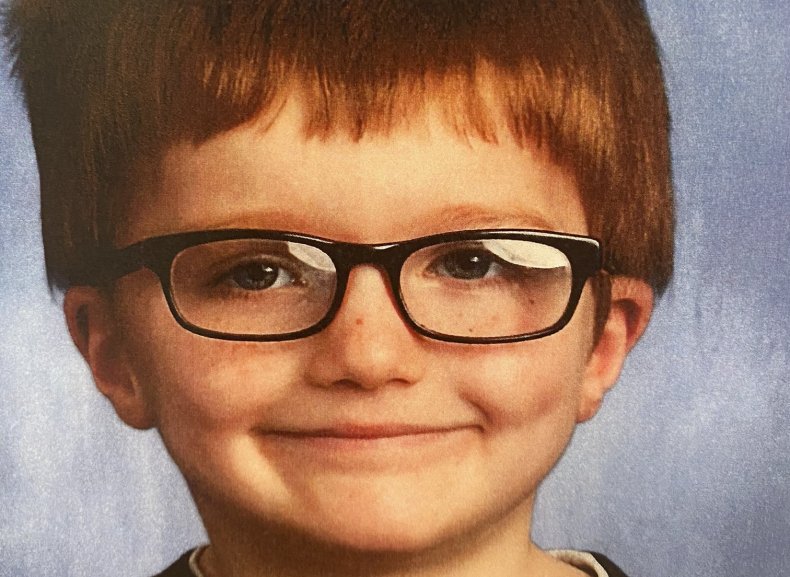 "Sadly, upon further questioning of Brittany Gosney and her boyfriend, James Hamilton, they now say that James was killed in Preble County a few days ago," Middletown police said in a statement on Monday. "The child's body was brought back to Middletown, where they live, and later put into the Ohio River."
According to court documents, Gosney told police she returned 30 to 40 minutes later to find her son dead in the middle of the parking lot with a head injury.
Gosney then admitted to taking her dead child home with her to 507 Crawford Street where she placed the body in an upstairs bedroom, Middletown Police Chief David Birk told reporters on Monday.
Officers said they were alarmed when Gosney and her boyfriend James Hamilton, 42, appeared in the lobby of the Middletown Police station to report James missing at 10:16 a.m. on Sunday.
The couple reportedly told police conflicting stories and Birk noted it was unusual for parents to come to the police station instead of calling 911 immediately to report a missing child.
Police believe Gosney took James and his older brother and sister, both second-graders, to Rush Run Park in Preble County on Friday, February 27, where she intended to leave James.
After returning with her other two children to collect James' body, Gosney then waited until Saturday night, after the other children were asleep, to load James's body back into the car before throwing him into the Ohio River. The next morning Gosney reported him missing.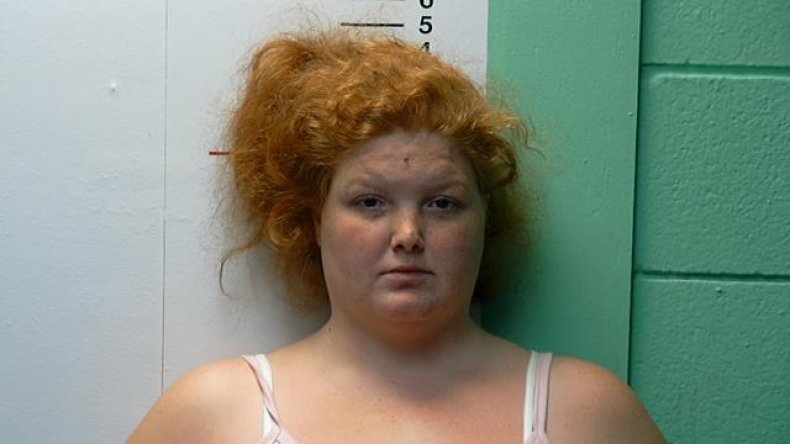 Police are beginning the search to recover James' body from the river near Lawrenceburg, Indiana.
"The river is very high and treacherous, so we will not be disclosing the exact location in hopes of avoiding another tragic incident," Middletown police said in a press release issued Monday.
Gosney has since been charged with murder, abuse of a corpse and tampering with evidence. Hamilton, 42, has also been charged with abuse of a corpse and tampering with evidence.
However, at a news conference on Monday, Police Chief David Birk said the 29-year-old mother "is not showing much remorse."
"The mother is not showing much remorse at this time, but she has confessed to doing this. That's why we're able to get these charges," Chief Birk explained. "We'll know more once James is recovered and the coroner is able to do an autopsy."
The search for James has so far proved challenging as "the water is up extremely high making our search and rescue very difficult," Chief Birk said.
James' siblings have been removed from the home and are currently in foster care, police confirmed.
Gosney and Hamilton had a history of contact with child protective services prior to their arrest and Gosney has another child who has been adopted, Chief Birk said.
Middletown Superintendent Marlon Styles spoke fondly of James, remembering the boy as a "wonderful student and fun-loving kid," who was "a joyful soul who was loved at school."
Gosney and Hamilton appeared in Middletown Municipal Court and were appointed lawyers on Monday.
In a video released by Fox19, Gosney told the judge she had a learning disability and didn't understand what was happening. However, Chief Birk said the mother knew right from wrong and understood her rights.
Gosney's bond was set at $1 million while Hamilton's was set at $800,000. The pair are scheduled to appear in court again on March 8 for a preliminary hearing.
The investigation is continuing with the Middletown Police Department, the Preble County Sheriff's Office, the Butler County Prosecutor and the Preble County Prosecutor.
Newsweek has contacted Middleton Police Department for comment.