Brittany Mahomes' Best Clapbacks Against Online Trolls
Brittany Mahomes, the wife of Kansas City Chiefs star quarterback Patrick Mahomes, has not been shy about hitting back at online trolls and critics.
The 27-year-old has been subjected to a number of spiteful comments in recent years, as her husband's NFL career has taken off, winning two Super Bowls in the past four years.
With the elevation in public profile has come an increase in negative comments, with many hitting out at Brittany over the way she celebrates the successes of her husband.
Since beating the Philadelphia Eagles 38-35 in Super Bowl LVII last month, it seems that the intensity of hate toward Brittany Mahomes has been turned up a few notches, but judging by past actions, she won't be a shrinking violet and will put trolls in their place when she feels they need to be.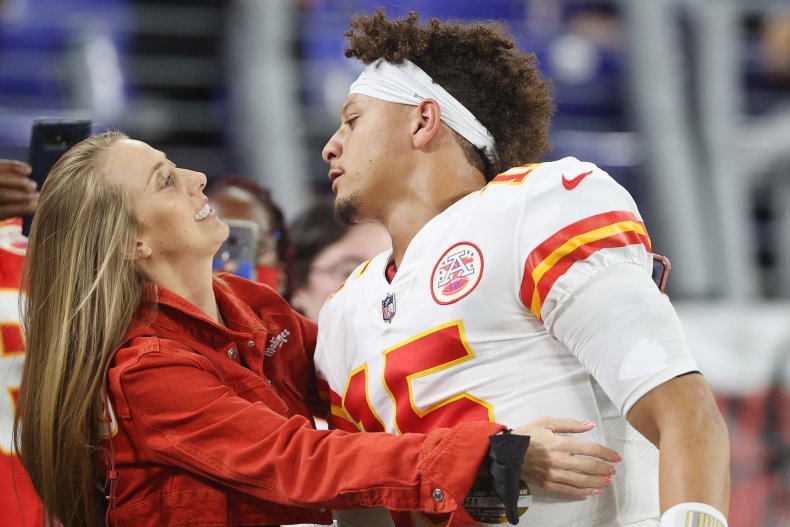 Pregnancy pride
Her impressive clapbacks seem to have begun a couple of years ago, when she was pregnant with her and Patrick's first child, daughter Sterling Skye, and did a photoshoot to show off her burgeoning baby bump.
She soon found herself the target of online trolls, who hit out at her for not being the right shape for the dress.
One person wrote on social media: "Girl, who dressed you for this shoot? You're beautiful and skinny and this dress doesn't do you justice! Jesus Christ, that dress is an abomination."
Brittany was quick to clap back: "Well, ladies, not trying to look 'skinny' in my maternity pics, I'm very pregnant and not trying to make myself not look pregnant.
"Women being hateful to other women on social media seriously needs to stop! If you have nothing nice to say, THEN STFU."
Pregnancy blues
It would seem that Super Bowls are catalysts to trolling, and after the Chiefs lost to the Tampa Bay Buccaneers in Super Bowl LV on February 7, 2021, a Chiefs fan blamed a pregnant Brittany and her unborn child.
The Twitter user wrote: "Mahomes got that girl pregnant and the ancestors immediately took away his powers. SMH."
The clapback: "That girl ... My name is Brittany. Maybe you have never been pregnant, and maybe one day you will be and you will realize what a blessing it is. And maybe also rethink [your] words, girl ... It's a shame women can be so hateful to other women."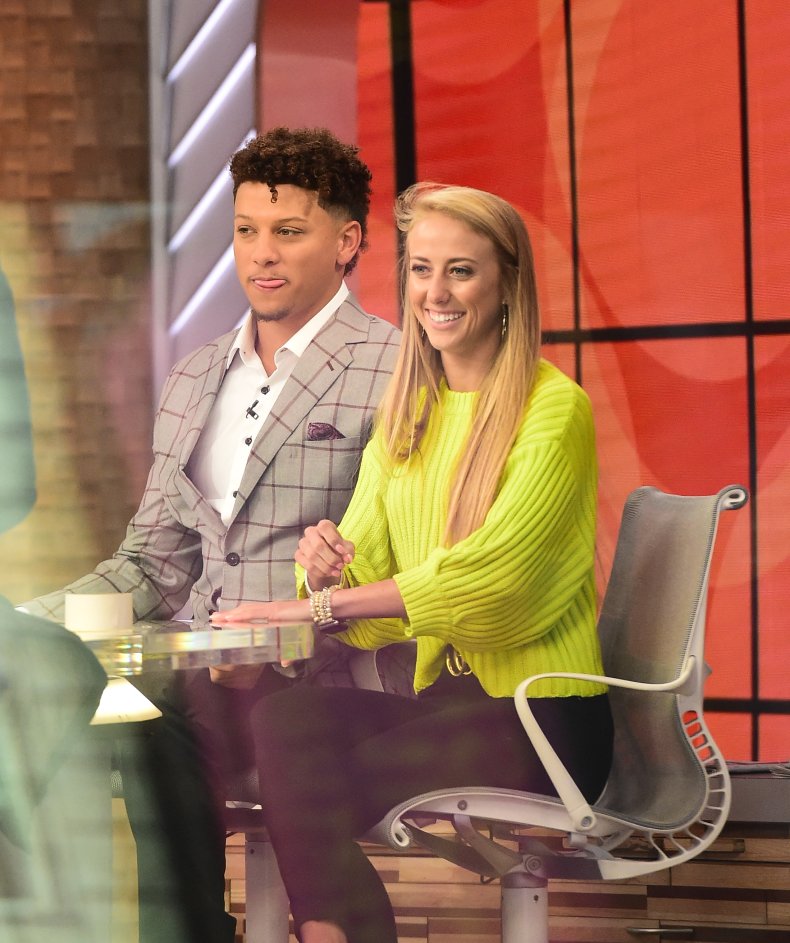 Embarrassing mayor
This year, the Chiefs were meeting the Cincinnati Bengals in the AFC Championship game again, with the Bengals winning the year before.
Cincinnati Mayor Aftab Pureval decided to ramp up the atmosphere by dissing the city, saying that it "was named after its neighboring state which is kind of weird" before declaring that the game at Arrowhead Stadium in Kansas City would be at "Burrowhead Stadium," in honor of the Bengals star quarterback Joe Burrow.
Pureval then doubled down by saying that Burrow had been "asked by officials to take a paternity test" to find out if he is Patrick Mahomes' father.
Brittany Mahomes gave him an answer to his question, telling the mayor that he was "WEAK and embarrassing."
No 'I' in team
The Kansas City Star wrote an opinion piece after the Chiefs had suffered a defeat and while it said that Mahomes is a "good quarterback," it added that he is not a team player and that "Mahomes puts the 'i' in team and only focuses on himself."
In a scathing opinion piece, the writer also said: "He doesn't care if his team wins or loses. All he cares about is how he looks."
Brittany was quick to rebuke the claim, jumping to her husband's defense. She tweeted: "Y'all are extremely ignorant for this. Kansas City doesn't do this to its people, what a joke you guys are."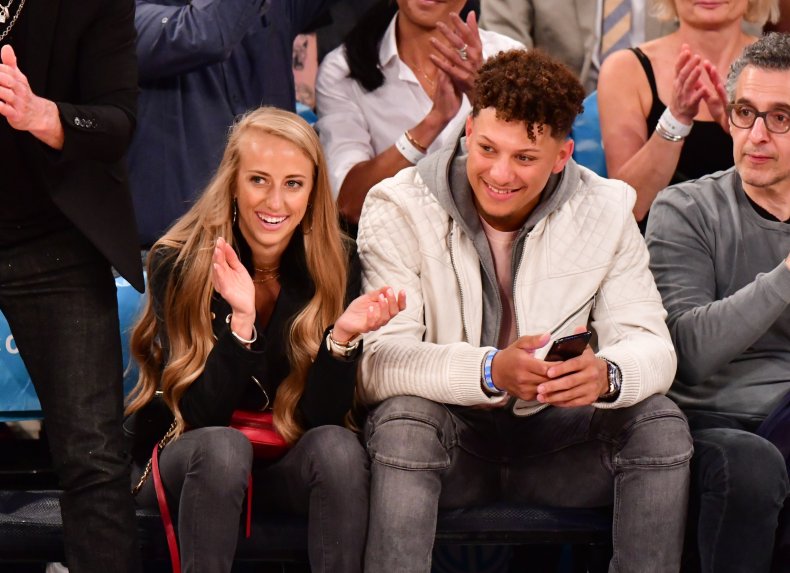 'Pathetic' Rogan
During a recent episode of The Joe Rogan Experience, the host, a former UFC commentator, taunt Brittany after she suffered trolling for perceived excessive celebration of her husband's successes.
Rogan hit out at her, suggesting that she wouldn't be such a big Chiefs fans if she ever got divorced from Mahomes, whom she met at high school and dated for a decade before they married.
"Promise they keep that same energy when you get divorced," Rogan said. "They come after you. They come after you with that same energy."
Brittany took to Twitter to post a couple of cryptic tweets that seem to be aimed at Rogan after his comments.
First, she wrote a message that appeared to be a direct jab at Rogan: "Something about grown men talking s*** about someone's wife is real weird..."
About an hour later, she posted another tweet that is more general, but fans still believe was a dig at Rogan. She tweeted: "Actually grown ass men hating on women in general is pathetic."
Do you have a tip on a sports story that Newsweek should be covering? Do you have a question about the NFL? Let us know via entertainment@newsweek.com.